Thryv clients with no additional staff will be able to view their calendars with a different color per service (see screenshot below). Assigning a color per service allows the business to easily see what their popular services are, identify trends of appointments throughout the days and weeks and quickly see what's up next during the day within a single view.
This will enable you to better manage your schedule & your business!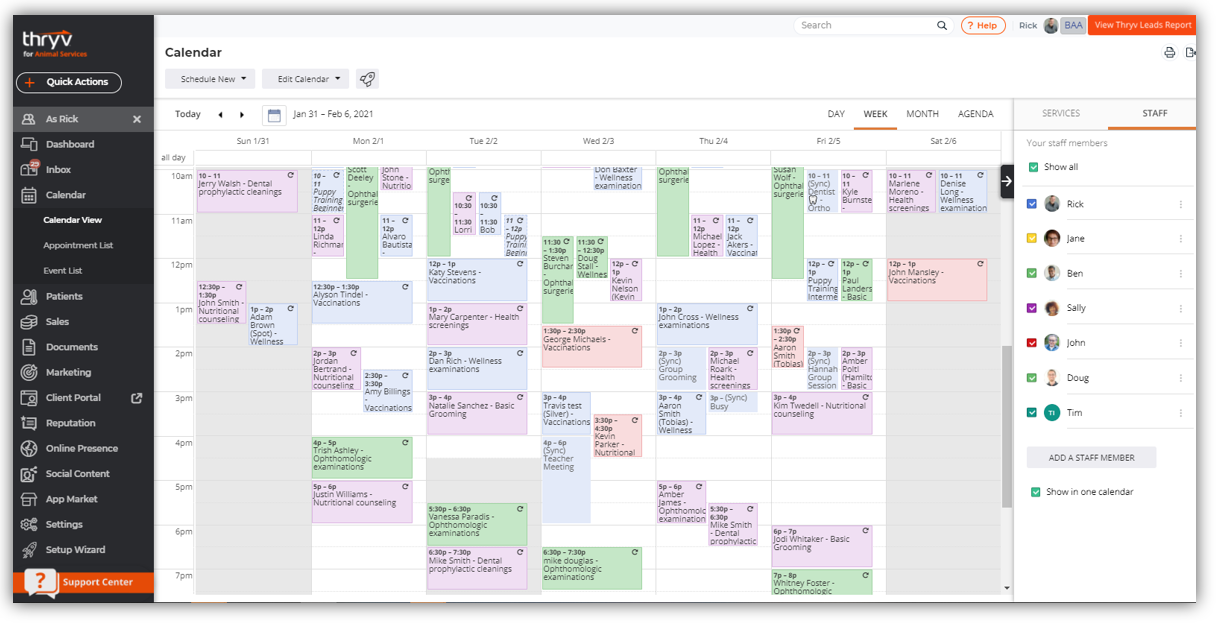 Color coding per service only works in packages with no additional staff members.
Once you have created your service, you can easily set the color by going to your calendar, clicking the tri-dots under "Services" and clicking "Set Color":