Sources give you the source of where your client communication is coming from. Whether it's the Client Portal, Thryv Leads, Campaign, Website, or Automated Message, all of it will be listed so you can track where your clients are finding your business.
In the Dashboard, you will be able to see the main conversation sources with the number of conversations created from each source.
The Inbox will include a filter for each conversation source. So, you will see all the conversations related to a specific source.

This will help you to learn which marketing channels get the most traction and make data-driven decisions on where to invest your marketing efforts.

There are now four main source parameters and four main conversation sources:
Website
Client Portal
Campaign
Automatic message (e.g. a follow up email or a meeting cancellation email from which a client created a new booking)
Thryv Leads
Channel - The widget type (client portal widget / button / calendar / contact form / sidebar) in case of website leads, or SMS / Email in case of Campaigns / Automatic message
Campaign - The actual campaign or announcement / The name of the email
Referring URL - In case of website / client portal leads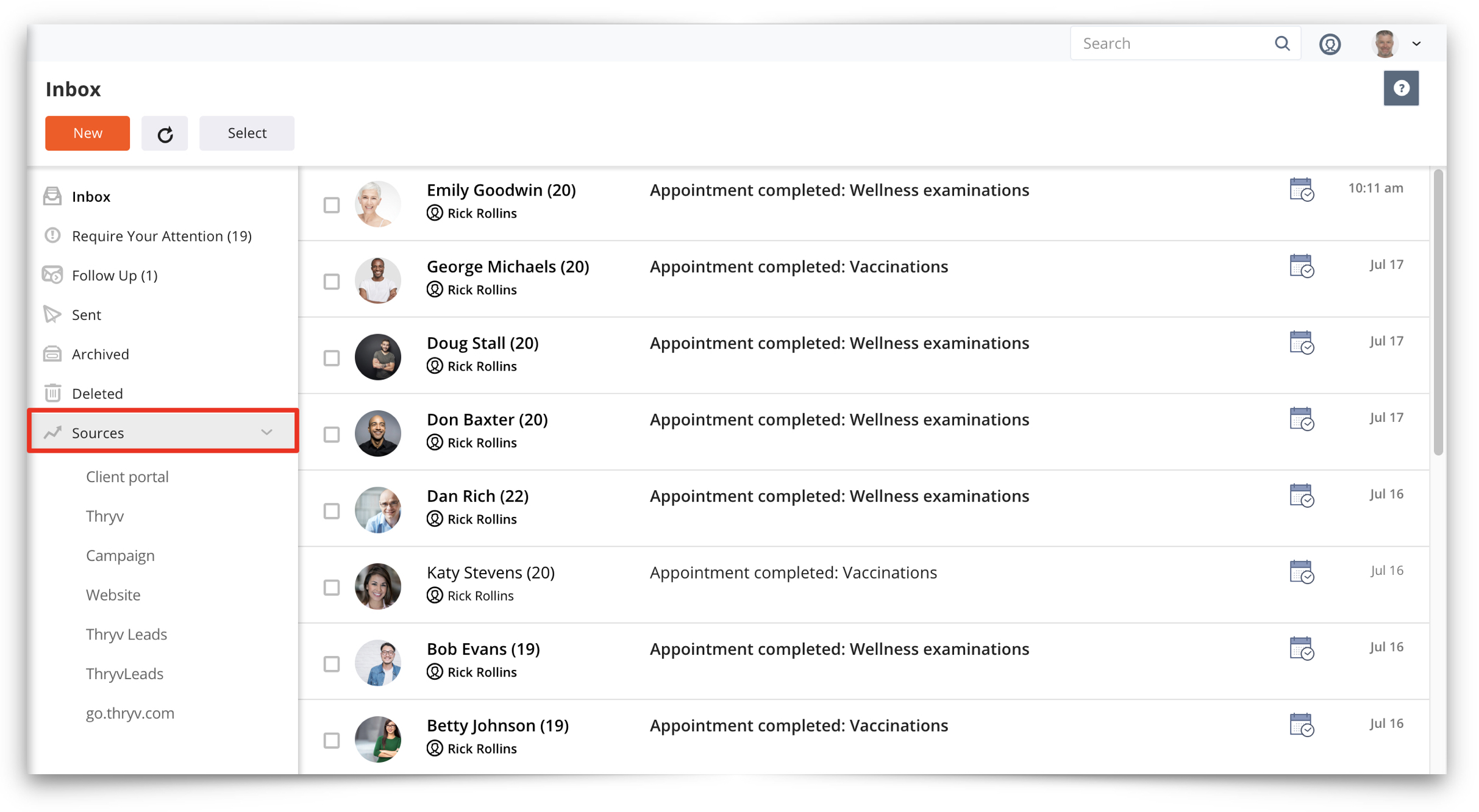 Want to talk more about Sources & what it all means? Reach out to our Thryv Support team! Thryv Support is available 24/7 at 844-998-4798, support@thryv.com, & via chat in your Thryv.