Your clients can pay for any service, and for any amount right from the Client Portal page, Client Portal widgets on your website and even through the Client Portal calls to action on your social media! Whew!
Clients can enter any desired amount & specify any service they want, pay for a service without scheduling first, or make a deposit. Or you can set a "Pay" button with a predefined service and amount.
Please note: Clients will only be able to submit payment if you have enabled this option on your account settings - Settings>Payments.
Your Experience
When a client completes a payment, you will get an email and SMS notification that the payment was completed, and you will be able to review it on the Payments menu on your account (visit Settings > Notifications and Reminders to activate SMS notifications).
If a payment was started but not completed, an engagement will automatically be created and added to your account Inbox, to ensure you don't lose any potential lead. The system will not send you an email or SMS notifications for non-completed payments.
You also have access to a direct payment link which can be used on your website as a Pay button, send it in an email to a client, etc. This link is accessible under Online Presence> Create Direct Links.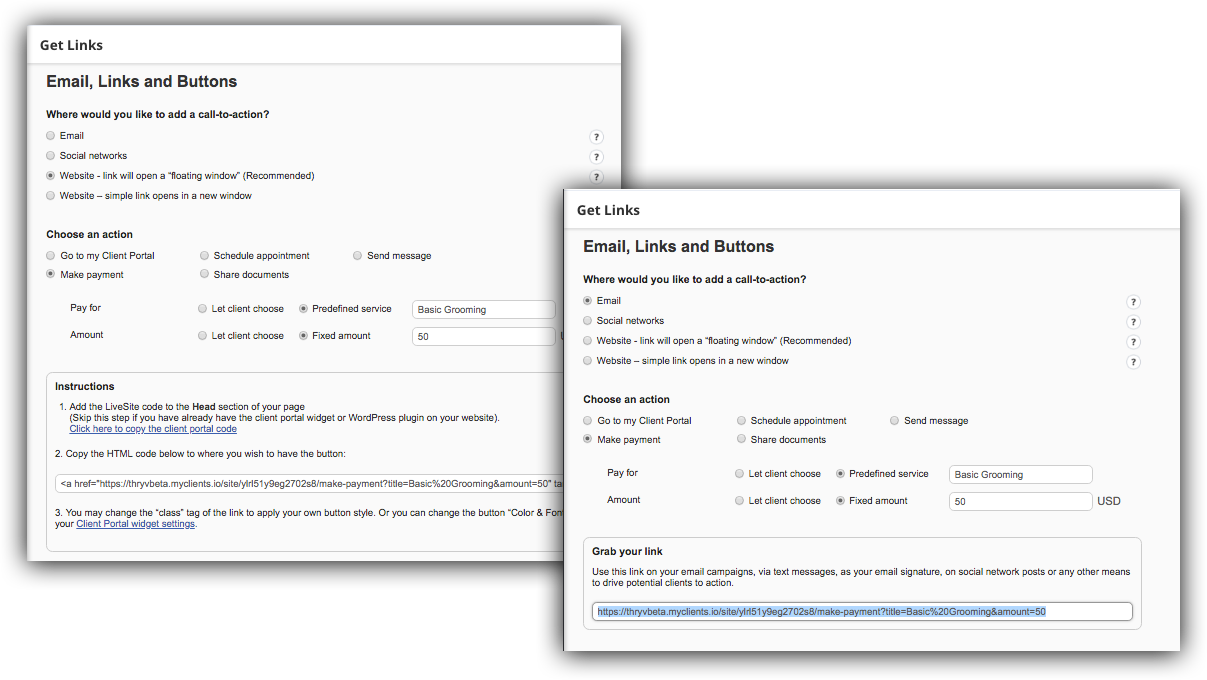 Client Experience
When a client clicks on the Online Payment option, they will be required to complete the amount they wish to pay, the reason for payment and any additional notes.
New clients will also be required to provide their contact information and will be subsequently added to the Clients list on your account. If you wish to collect additional client information on the direct payment page, you should edit your Client Card settings as described in this article.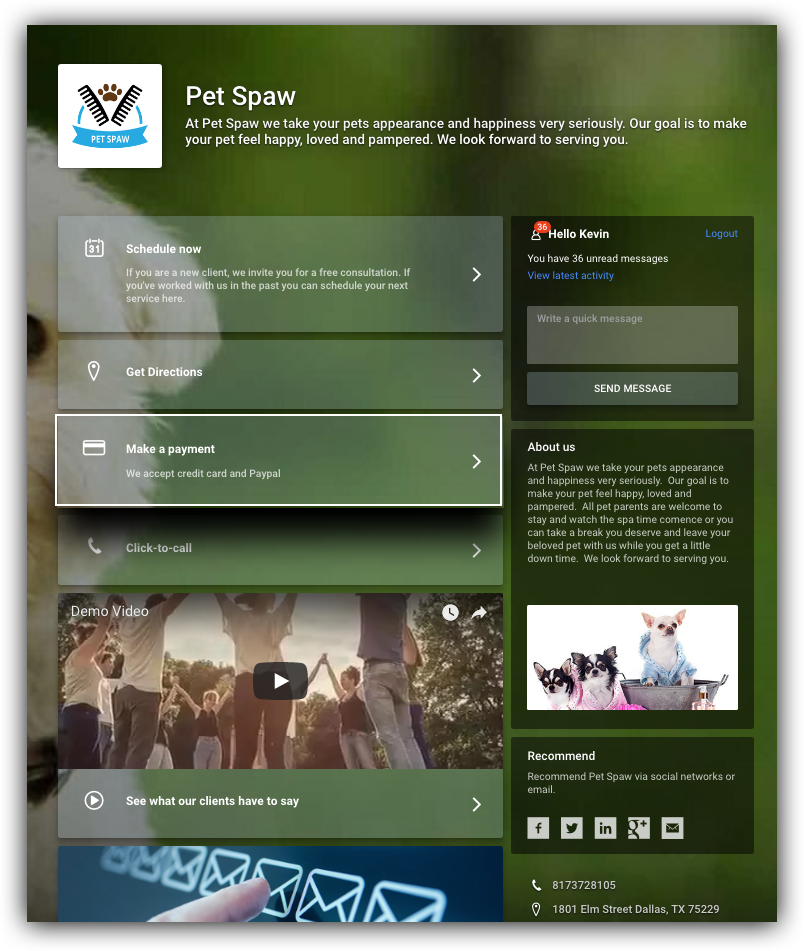 Next, clients will be forwarded to provide their payment information on a secured page.
Once the payment is completed successfully, the client will receive an email confirmation and will be directed back to the Client Portal.
You will get an email notification that the payment was completed and will be able to review it on the Payments tab on your account.