Paypal is a payment processor that you can connect to your Business Center account in addition to any other payment processor. By connecting your PayPal account, you can accept payments from your customers via PayPal.  
To get started, navigate to the Marketplace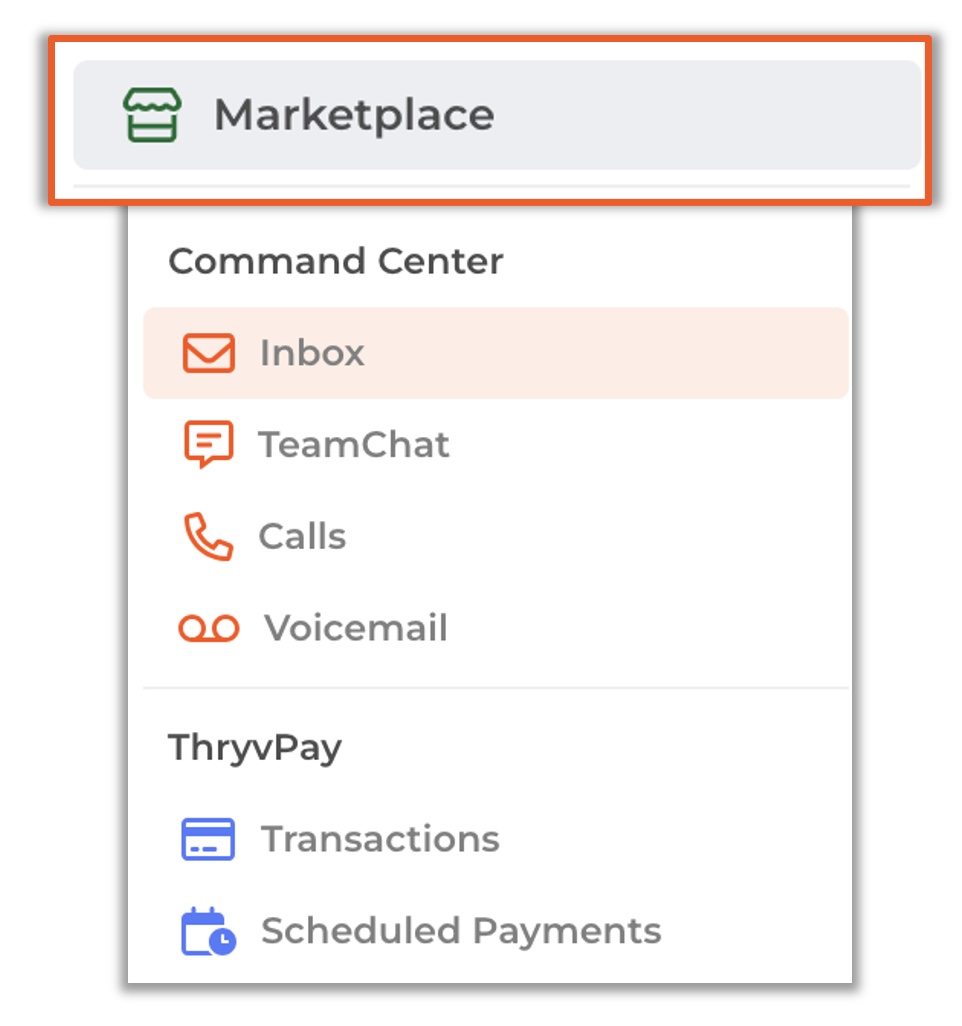 Then, click on PayPal Integration under Integrations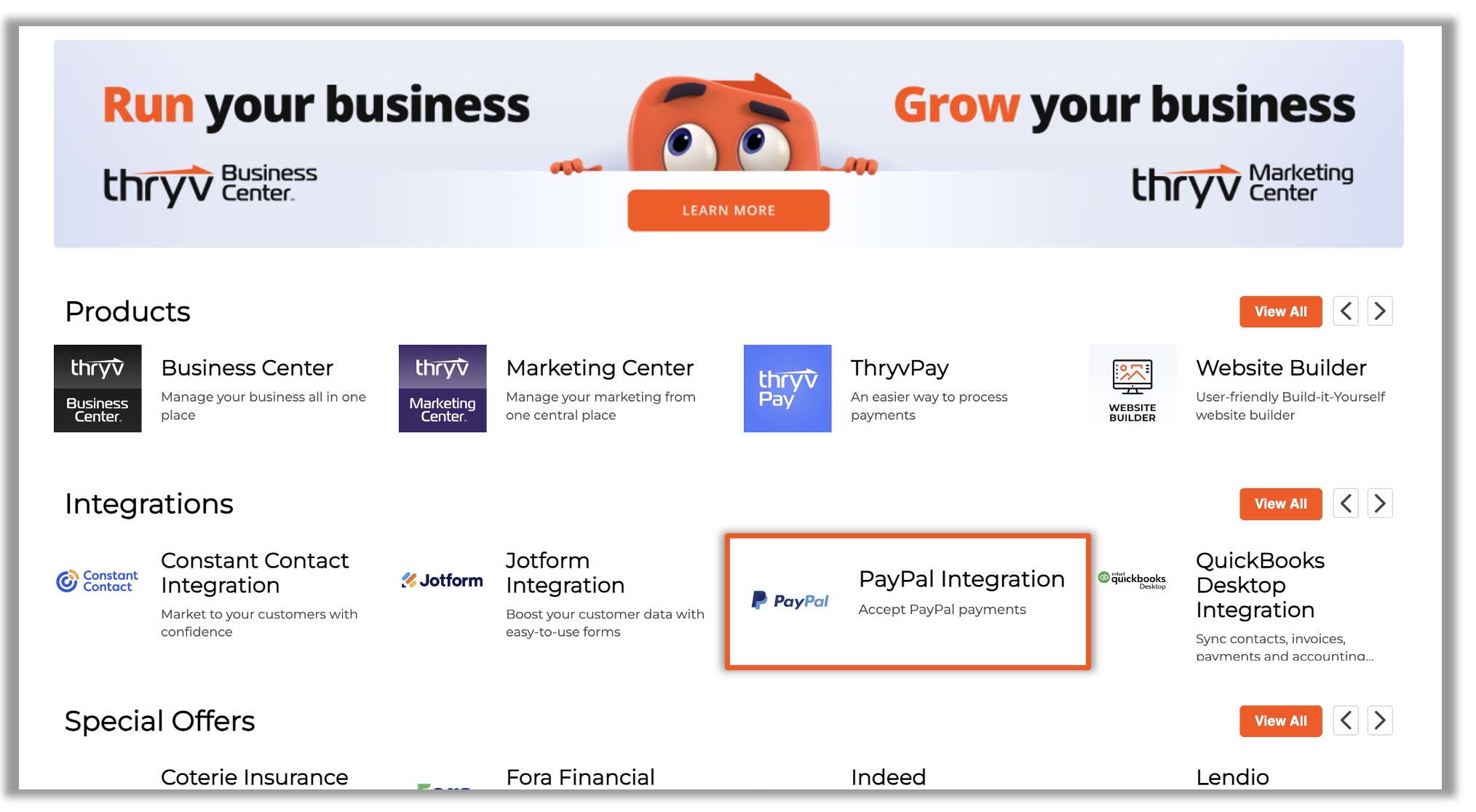 On the next screen, click on Install

You will automatically be taken to your Business Center account, under Settings>Payments
Scroll down and click Connect under the PayPal logo:

Next, you'll be asked to enter your PayPal account email:

Lastly, you'll see that you are now connected to PayPal and will be able to use this as an accepted method of payment in Thryv. The orange connect button will turn gray and say "Disconnect."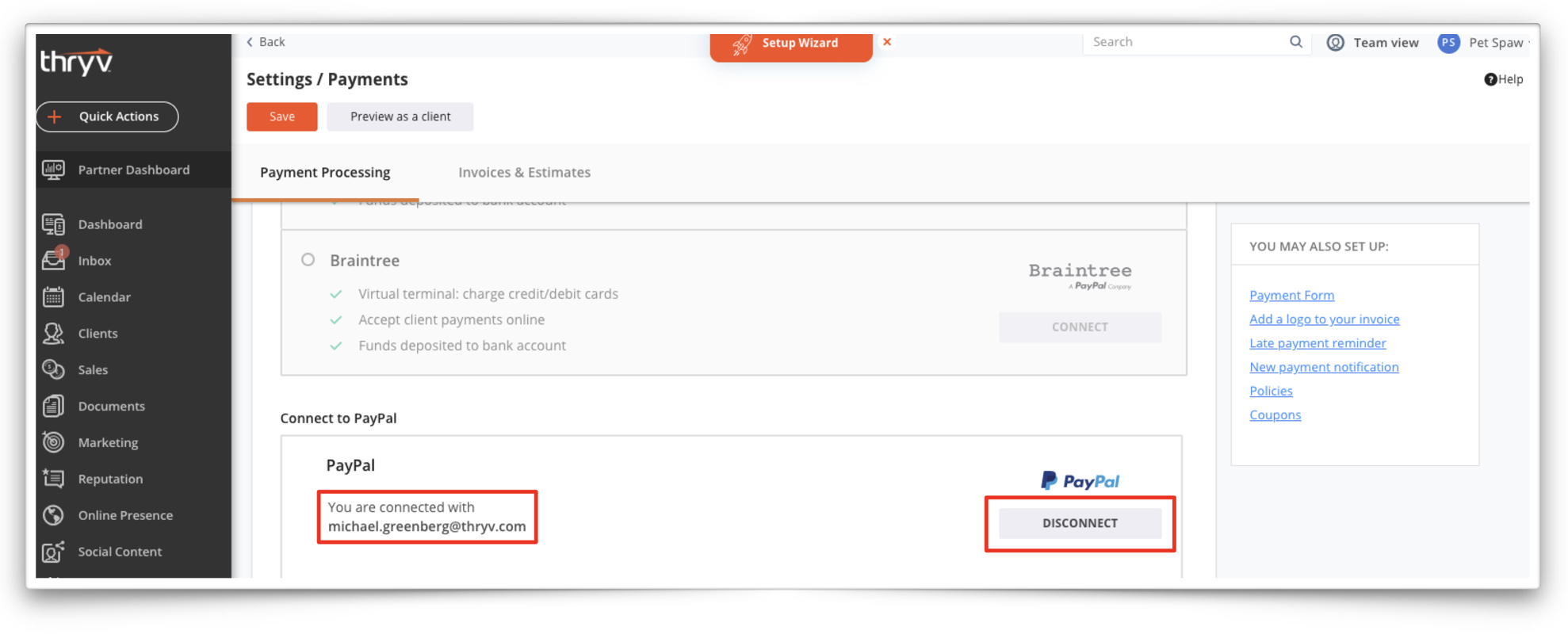 Using PayPal with your Client Portal/Client Zone
Below, we've outlined the view your customers will see when you have a payment gateway connected along with a connected PayPal account as an option to pay.
Secure Payment Screen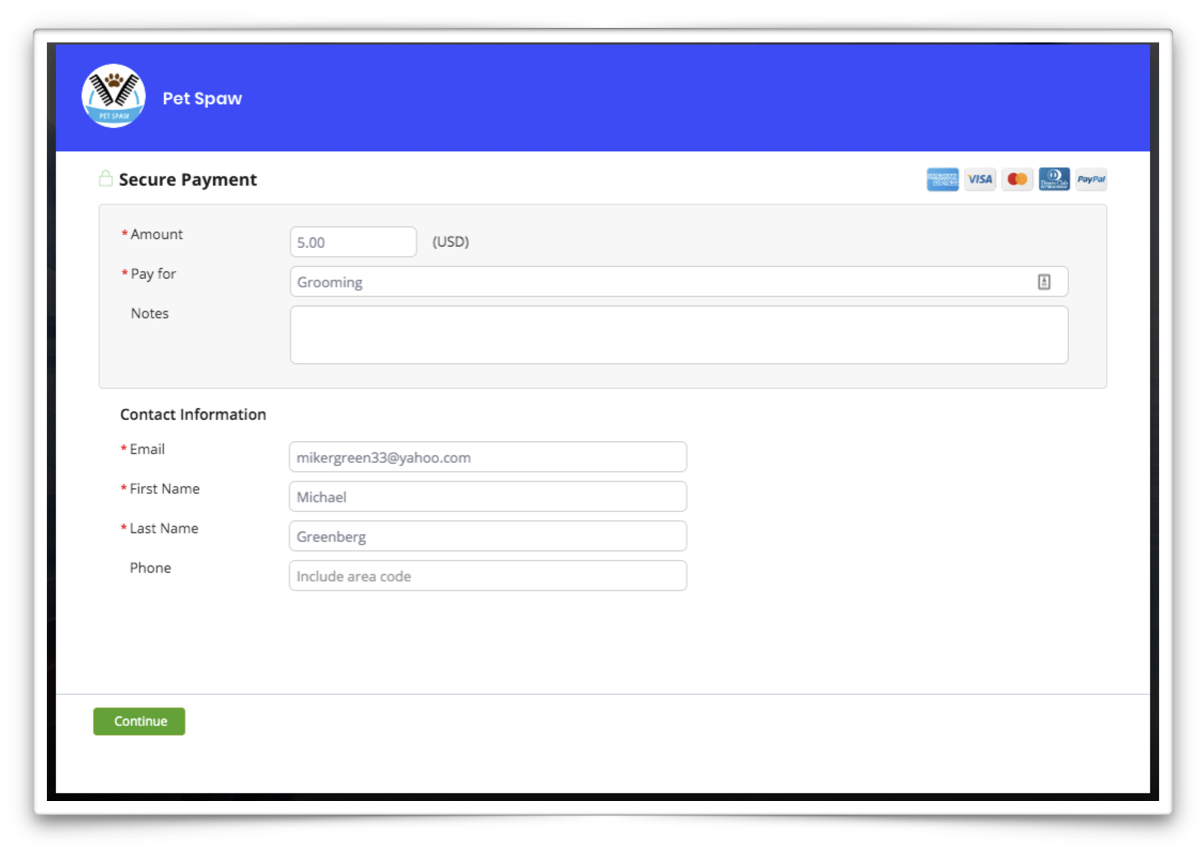 Continue to Payment Screen
Once PayPal is selected, your customer will be asked to log into their PayPal account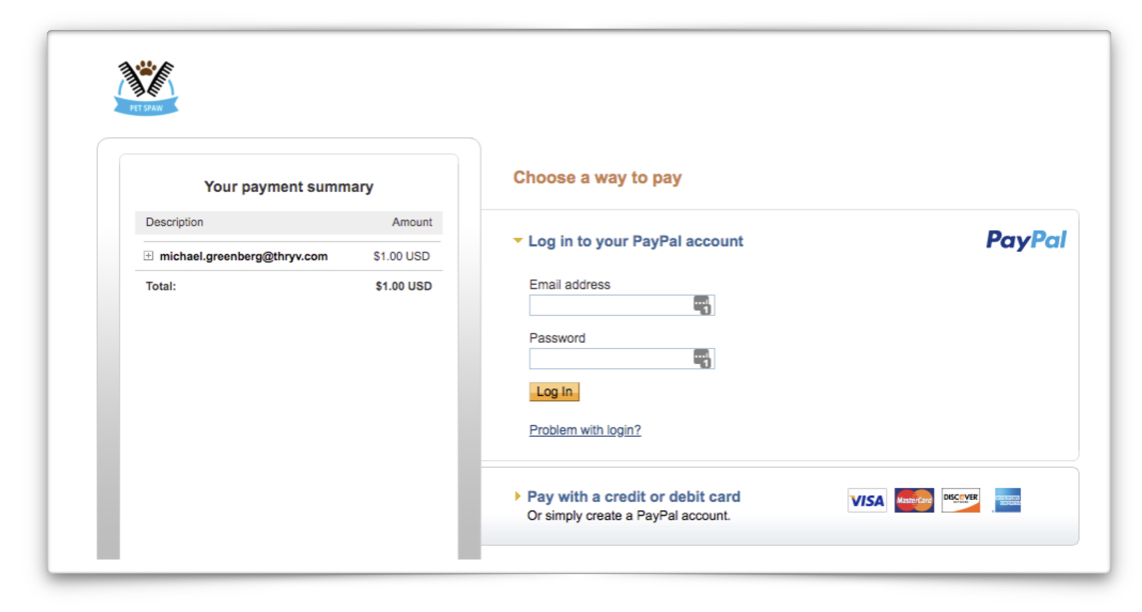 They can also pay with a credit or debit card using PayPal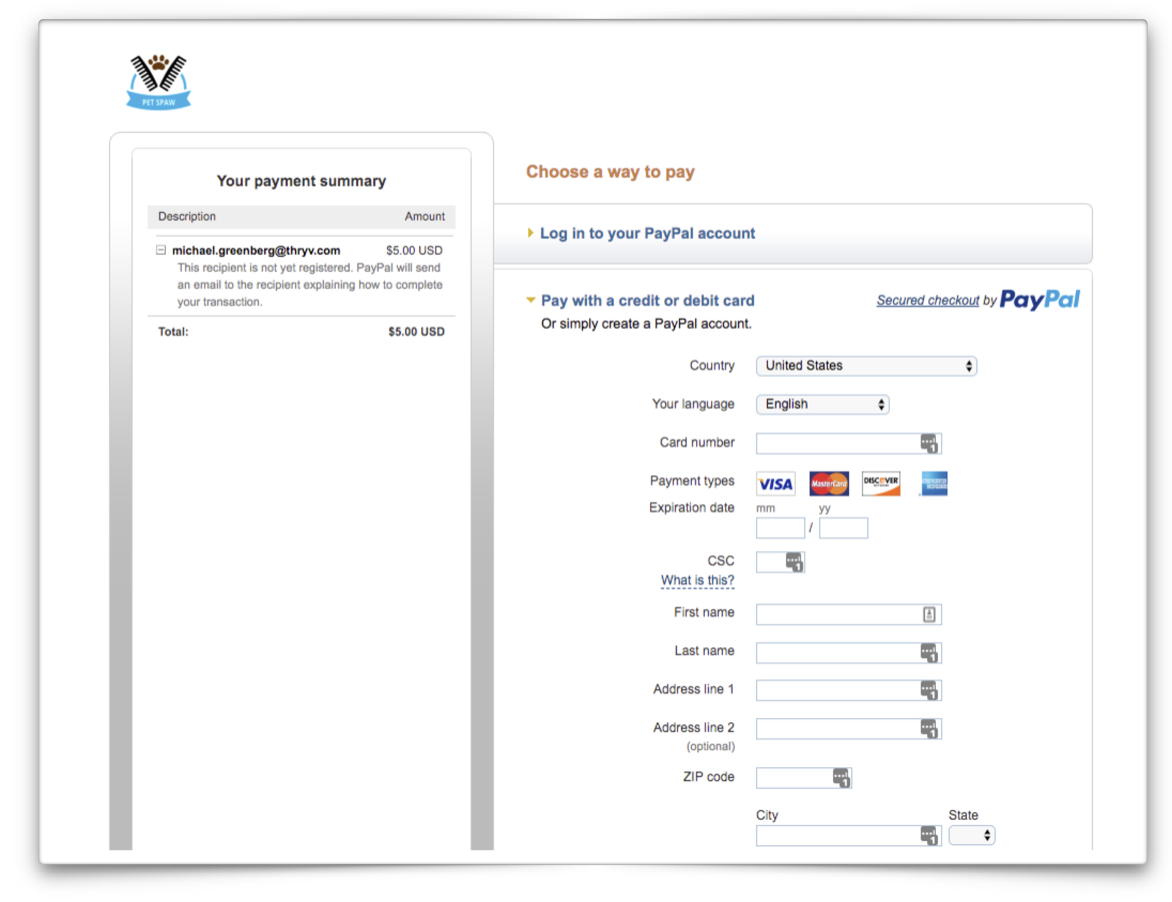 Square & PayPal Payment Processing
Payment Summary from the Client Zone view
Payment Screen from the Client Zone