What is Google Reserve?
Reserve with Google aims to connect Google users with businesses through prominent Google products (Search, Maps, etc.). Users can make bookings, appointments, and reservations to a service offered by a merchant (business) and provide payment (where required) directly through Google....and now, you can manage it all right from the comfort of Thryv!
Source: Google Reserve
How Do I Activate It?
Simply follow the steps below to activate your Google Reserve functionality in Thryv.  
Create a service in Thryv that you want to include in Google Reserve. There is specific criteria that must be met in order to have your service potentially listed:
The service must take place at your business location.
The service must have a fee listed.
The service must be configured to "auto-accept". Meaning, the booking is scheduled once the client submits the request. To do this, see our video here.
Your Booking Options should be displayed as the following: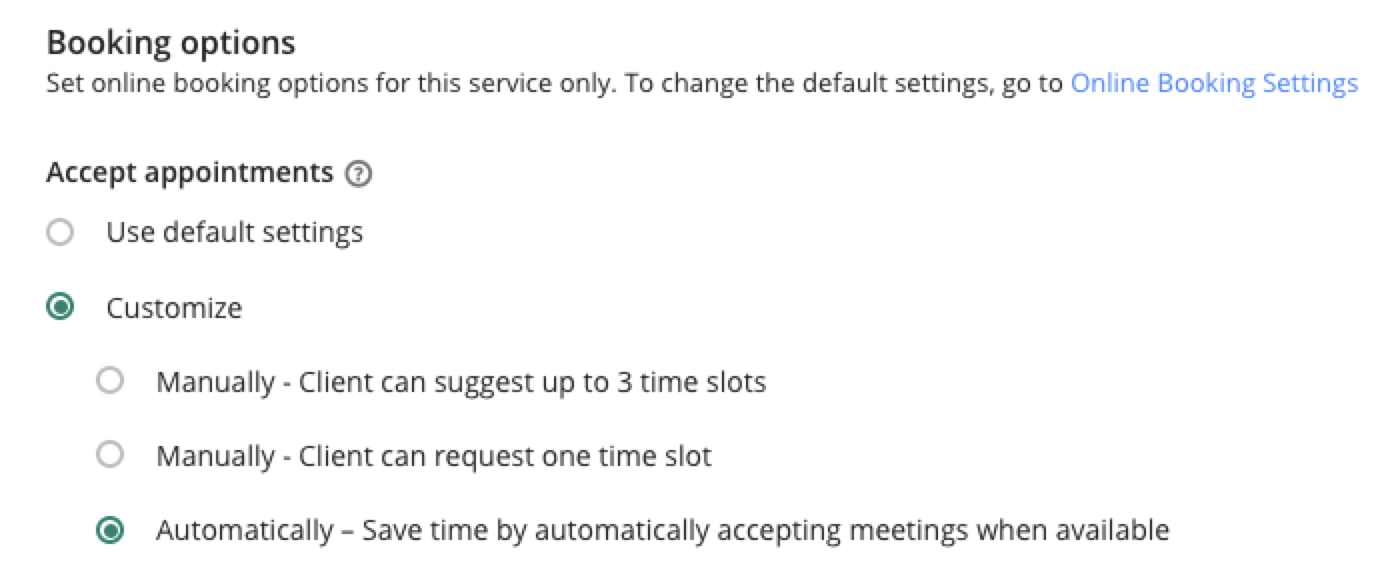 Once the above step is complete, you can begin the opt-in process.
Note: If you have already opted into Google Reserve using another software, you will have to opt-out in order to use Thryv.
From Online Presence>Reserve with Google, select "Opt-In"

On the following screen, you will be able to update your Business Address, Phone Number, Website & Category, but not your Business Name. Hit "Next".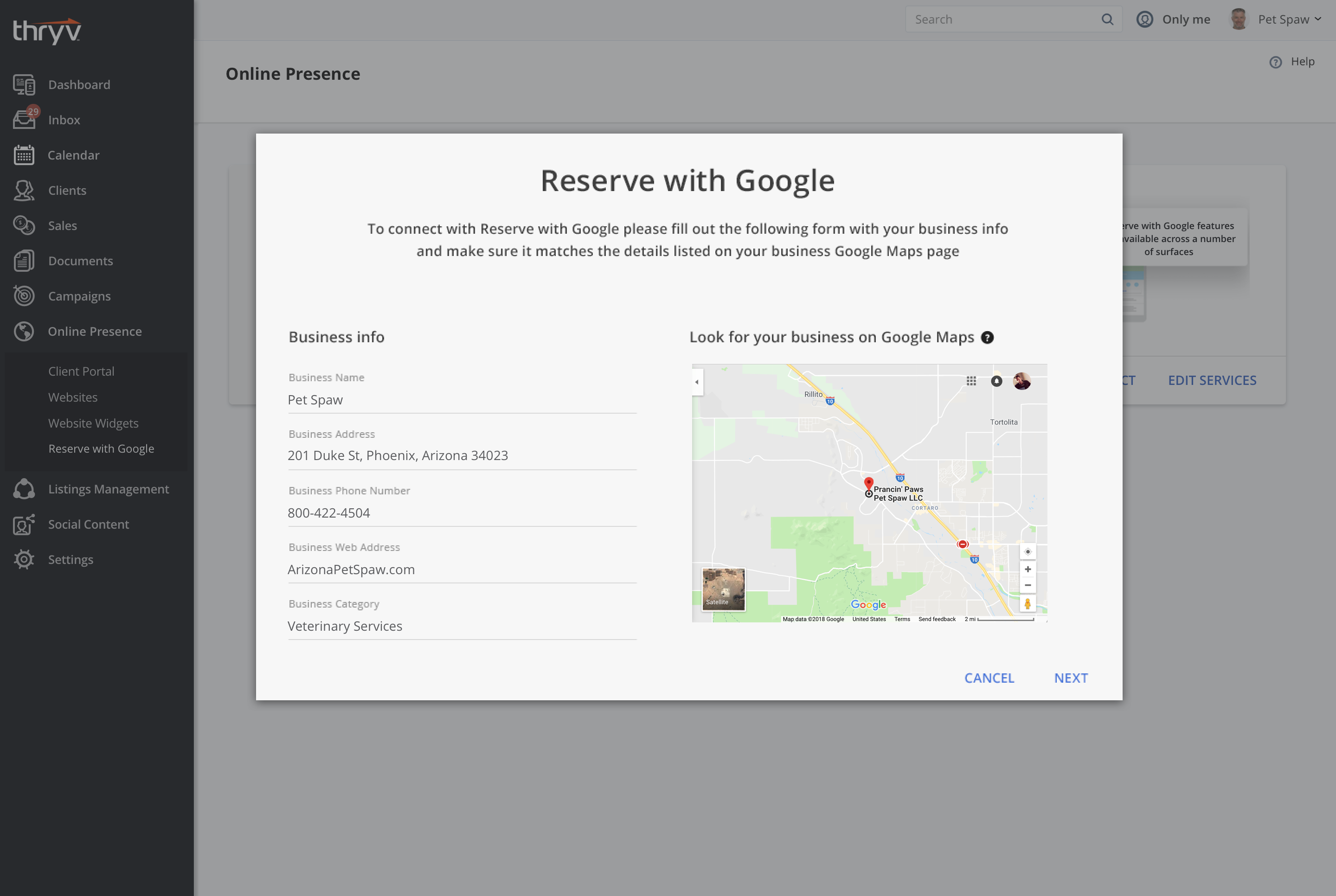 If you have eligible services that meet the criteria, you will see this message: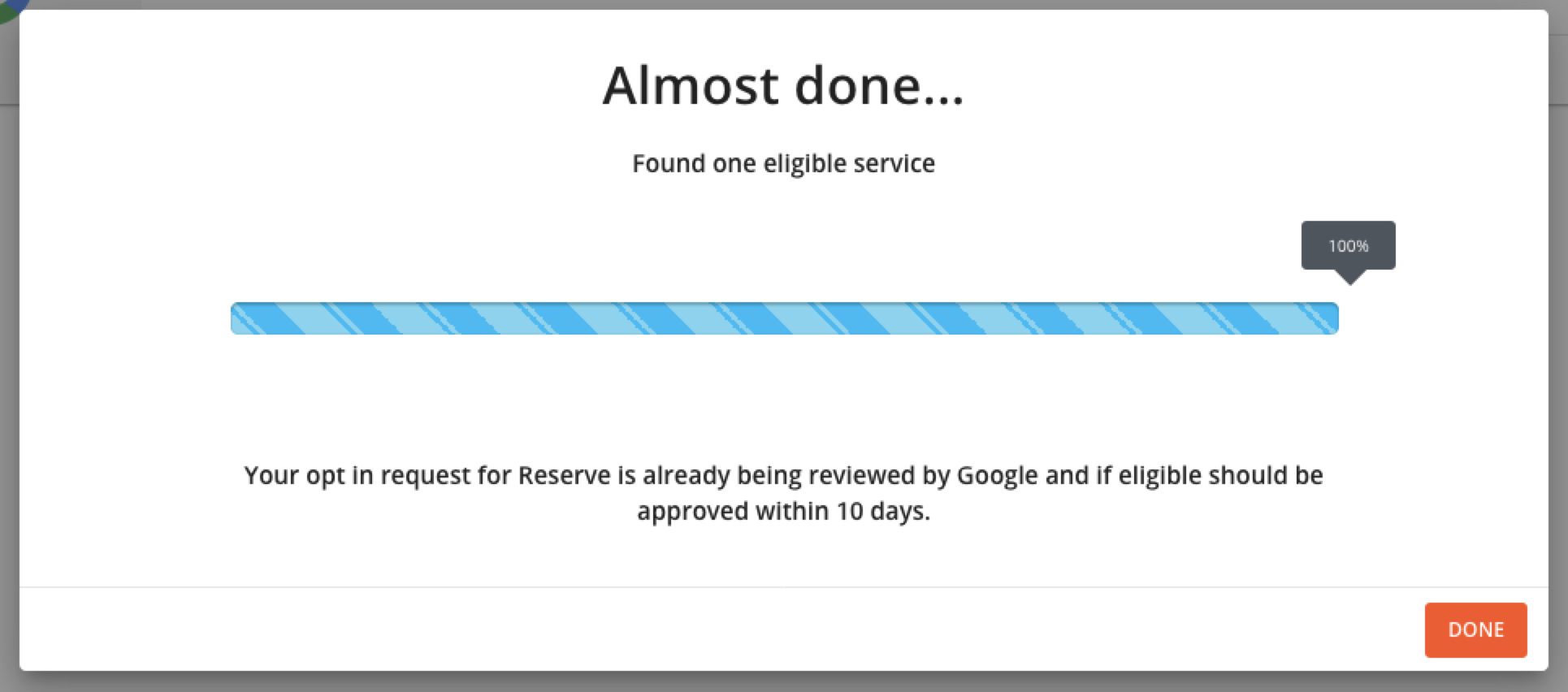 If you have no eligible services, you will see the following message: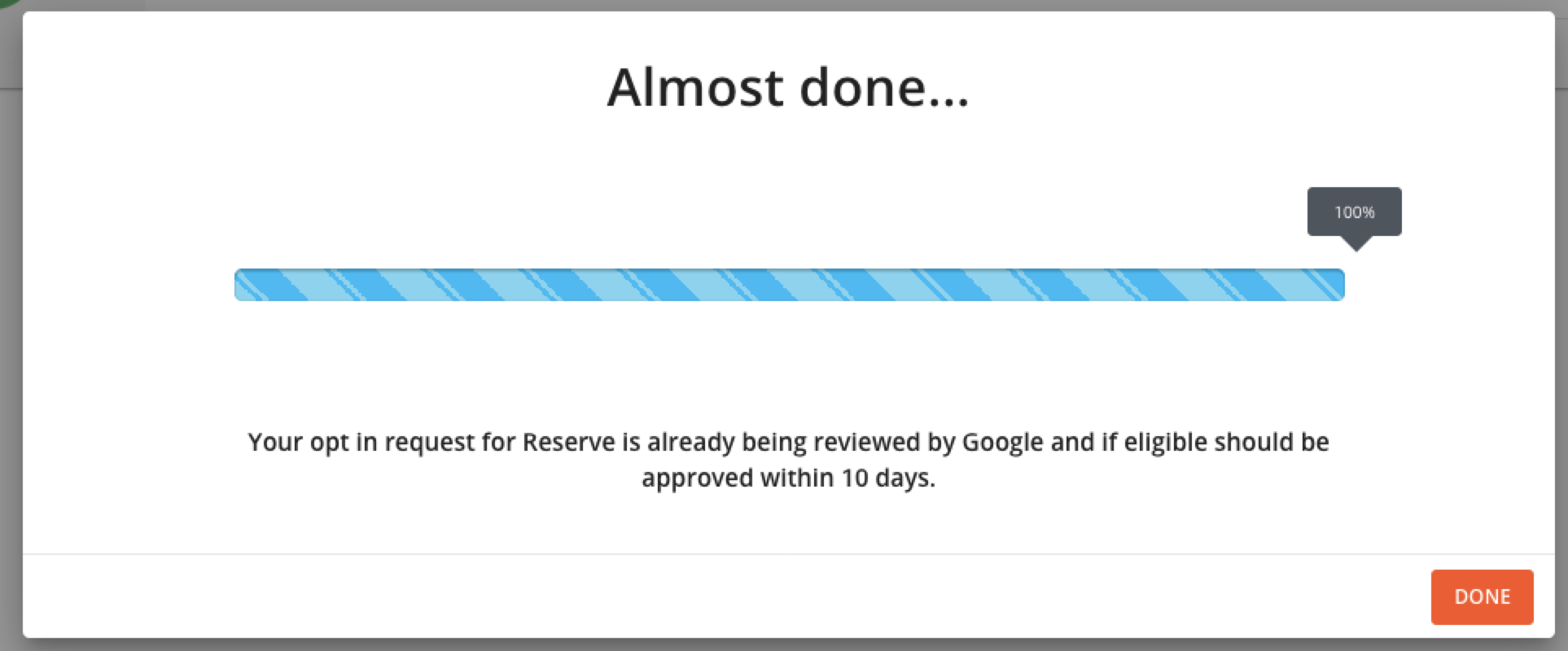 Your services will also be displayed as shown below. If they are ineligible services, you will be shown an orange exclamation point. If they are eligible, you will see a green check mark. Clicking on the service from this screen will take you to your Settings portion of Thryv, where you can configure them to meet the criteria set by Google.

That's it!
It's important to note that Google will not notify you that this has gone live.