Command Center makes it easy to centralize all of your business needs! You are able to add a custom link to your left-hand navigation to make it easier to access other solutions outside of Command Center. This guide will show you how to make your navigation even more convenient.

First, hover over Custom Links on your left-hand navigation, and click on the + icon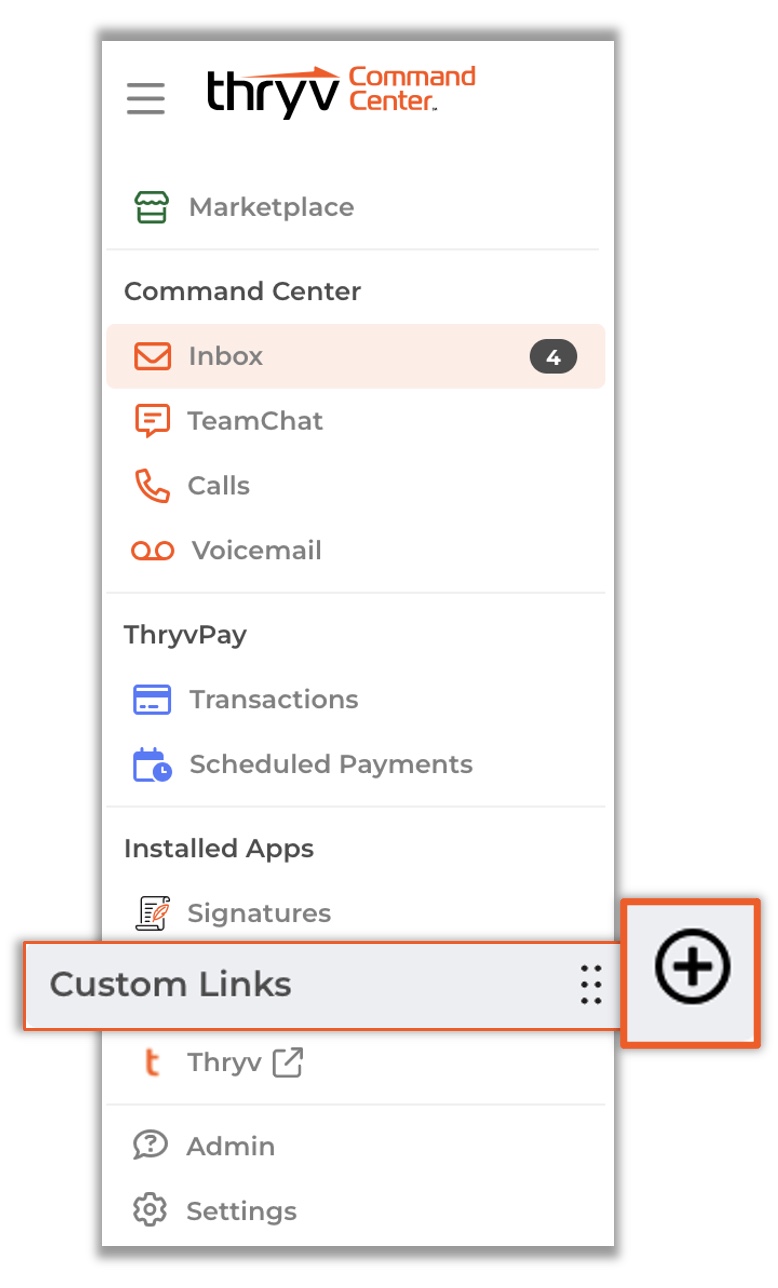 In the window that appears, first enter a Nickname for this link. This will not be displayed anywhere besides your left-hand navigation and is just used to distinguish this from other links you've added. Then, enter the URL for the custom link itself.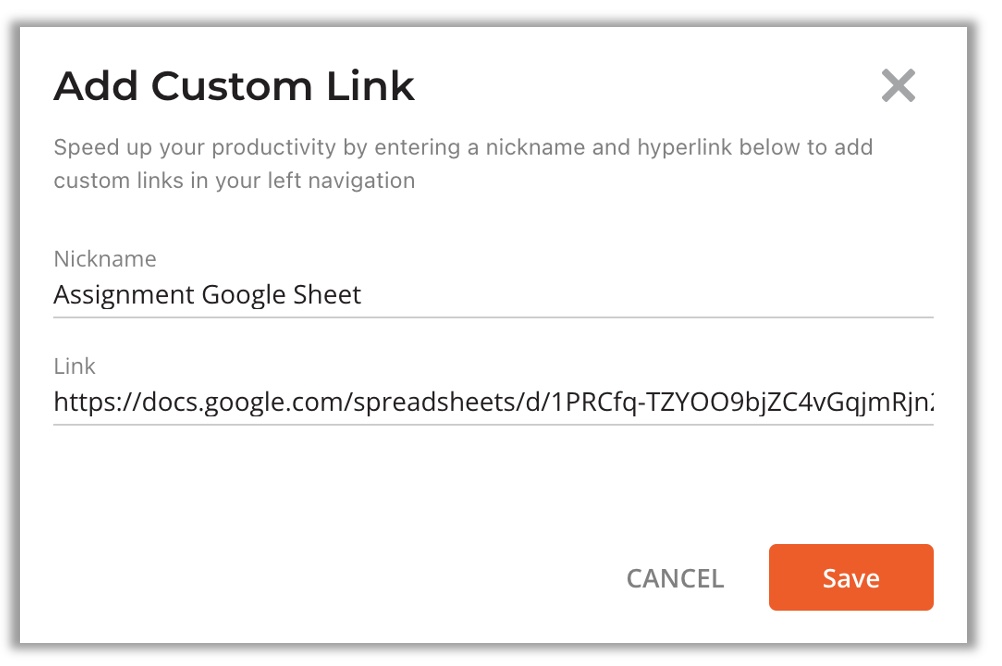 To open your custom link, click on it on your left-hand navigation. Your link will open in a new tab. To remove the custom link, click on the X icon.