Efficiently managing conversations across multiple channels can pose a significant challenge for businesses. However, there's a way to overcome this hurdle by consolidating all customer interactions into a single inbox. By integrating Yahoo email into your Command Center inbox, you can simplify your communication process and improve productivity. This article will walk you through the step-by-step process of setting up the integration, empowering you to offer consistent and timely support to your valued customers without the need to switch between multiple platforms. Let's dive in and get started!
To get started, click on the Add Channels button in Command Center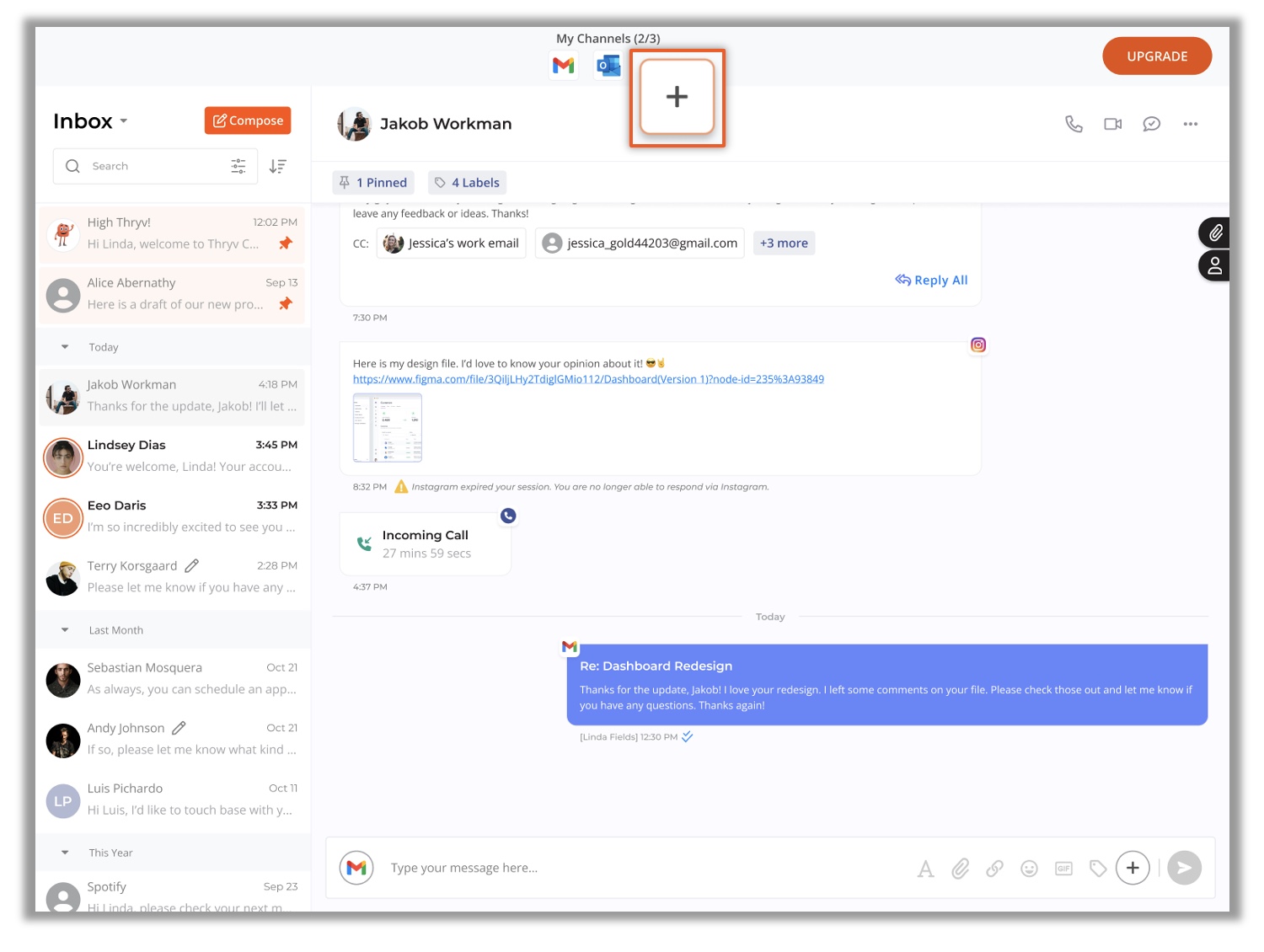 Then, locate Yahoo and click on Connect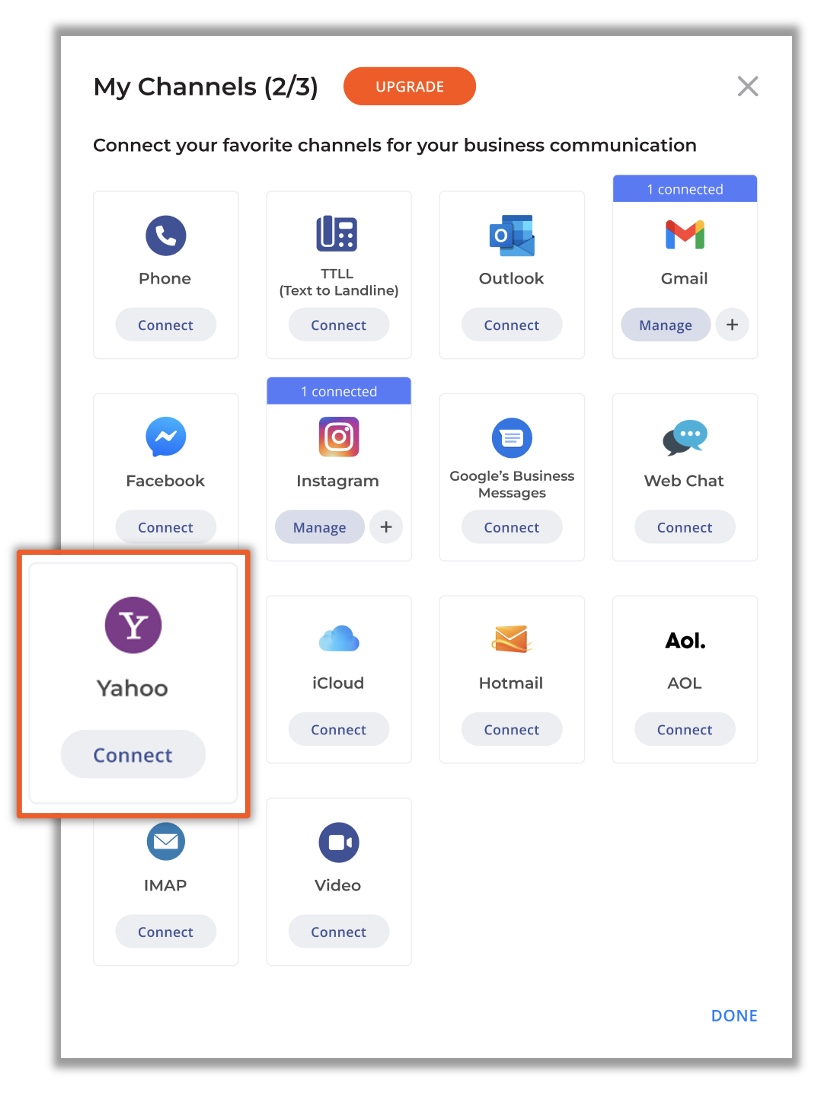 You will be prompted to sign in with your Yahoo email and an App Password. This is a separate password generated by Yahoo that is unique to each app, used by Yahoo to connect to other services. If you haven't generated an App Password for Command Center, you will need to do so from within your Yahoo account. Click on Learn More to be taken to Yahoo's guide on doing so.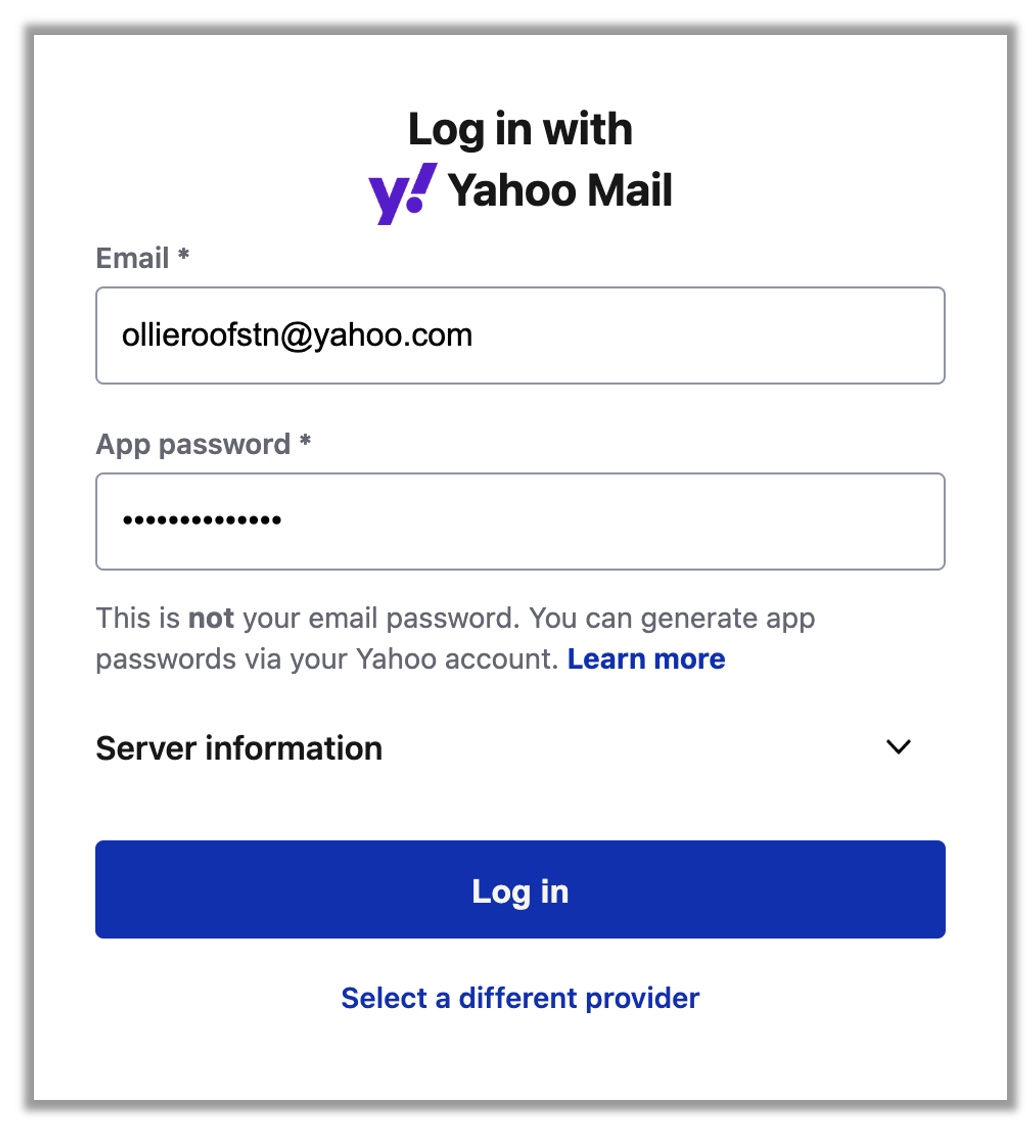 Generating a Yahoo App Password
After clicking Learn More, you will be taken to Yahoo's support page. Click on the + icon to drop down the instructions, and click on Sign in to your Yahoo Account Security page. If you're not already signed in, you will be prompted to do so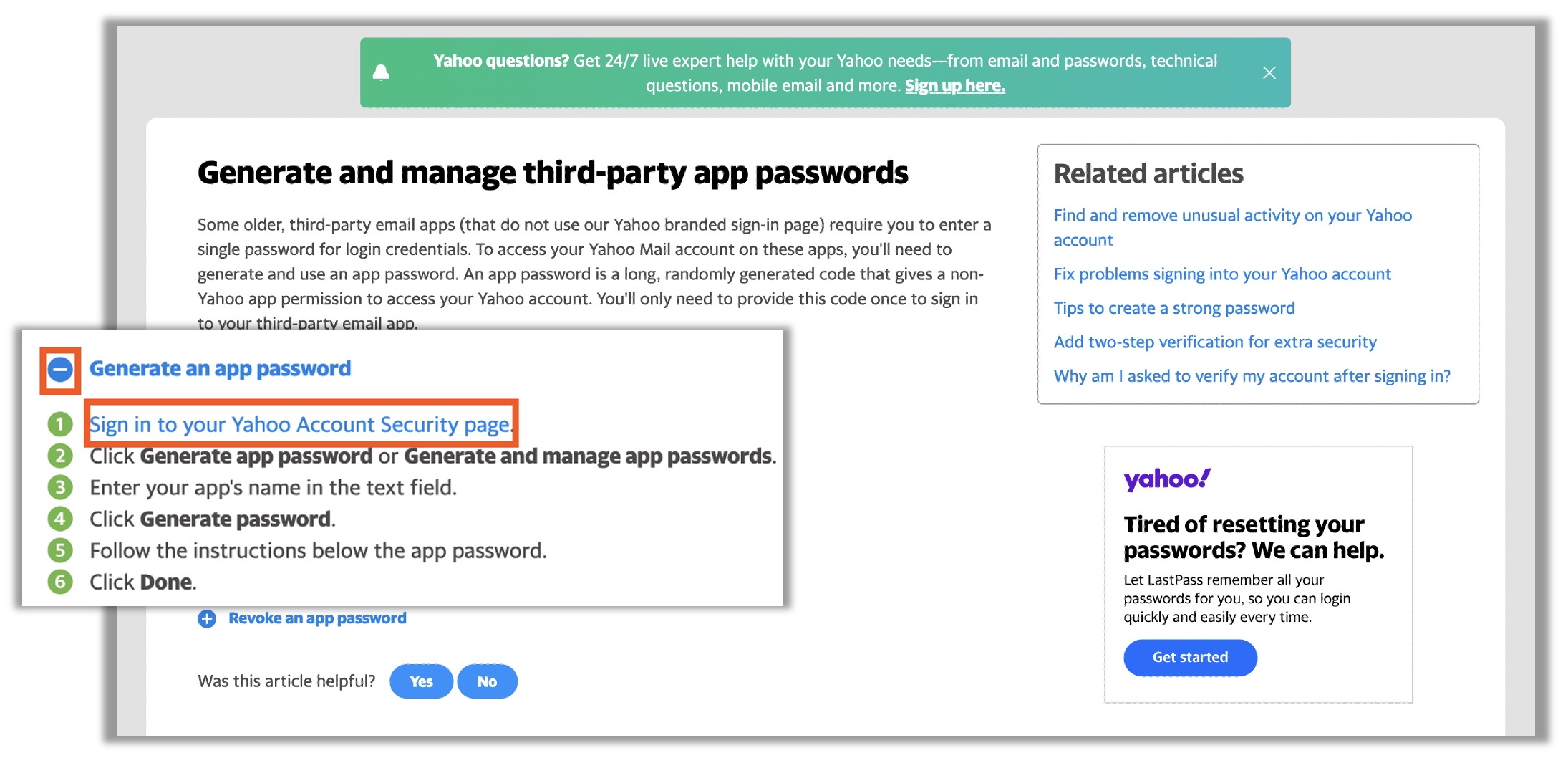 Scroll down to Other Ways to Sign In, and click on Generate App Password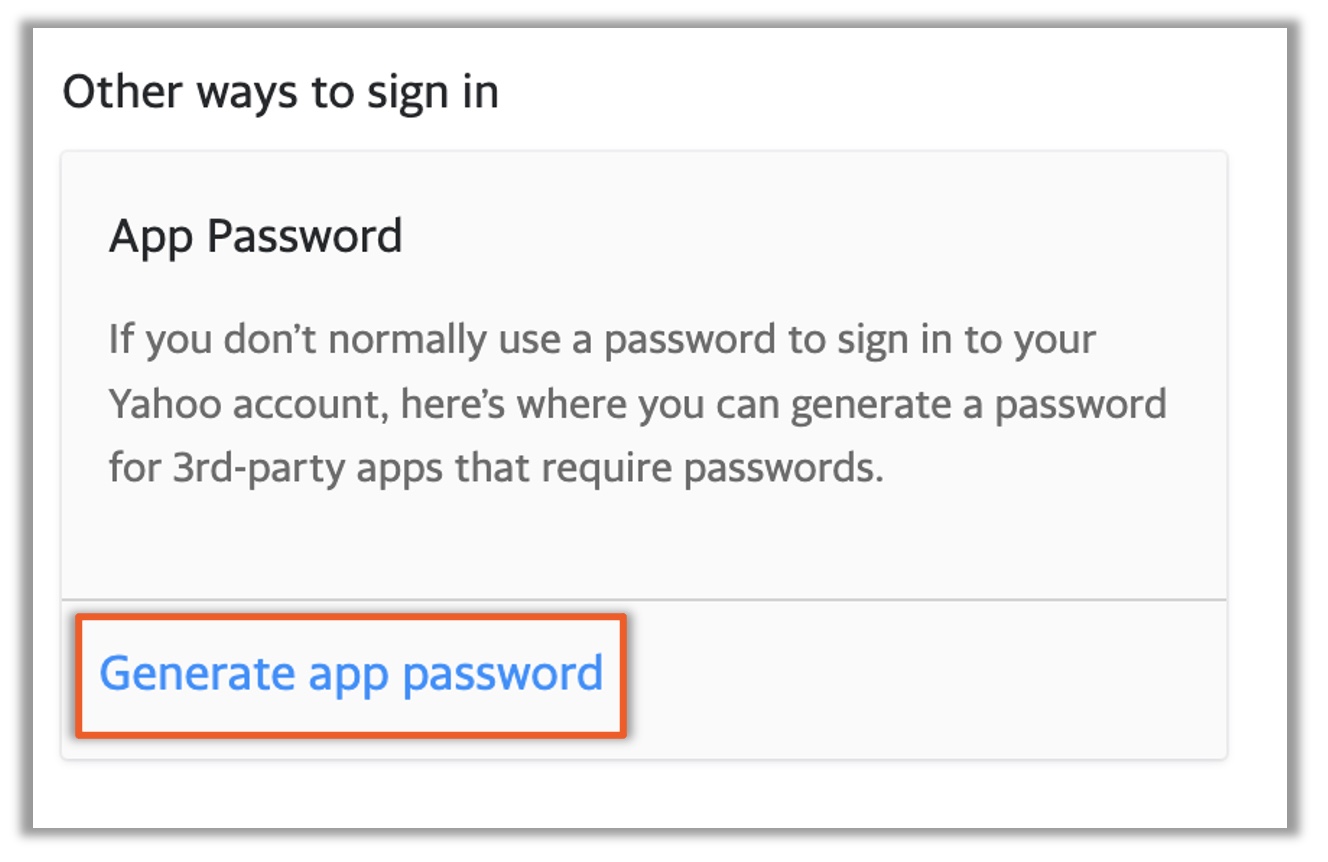 You will need to give this password a name. This name will be stored in Yahoo to distinguish this app password from other ones you have created. After giving it a name, click on Generate Password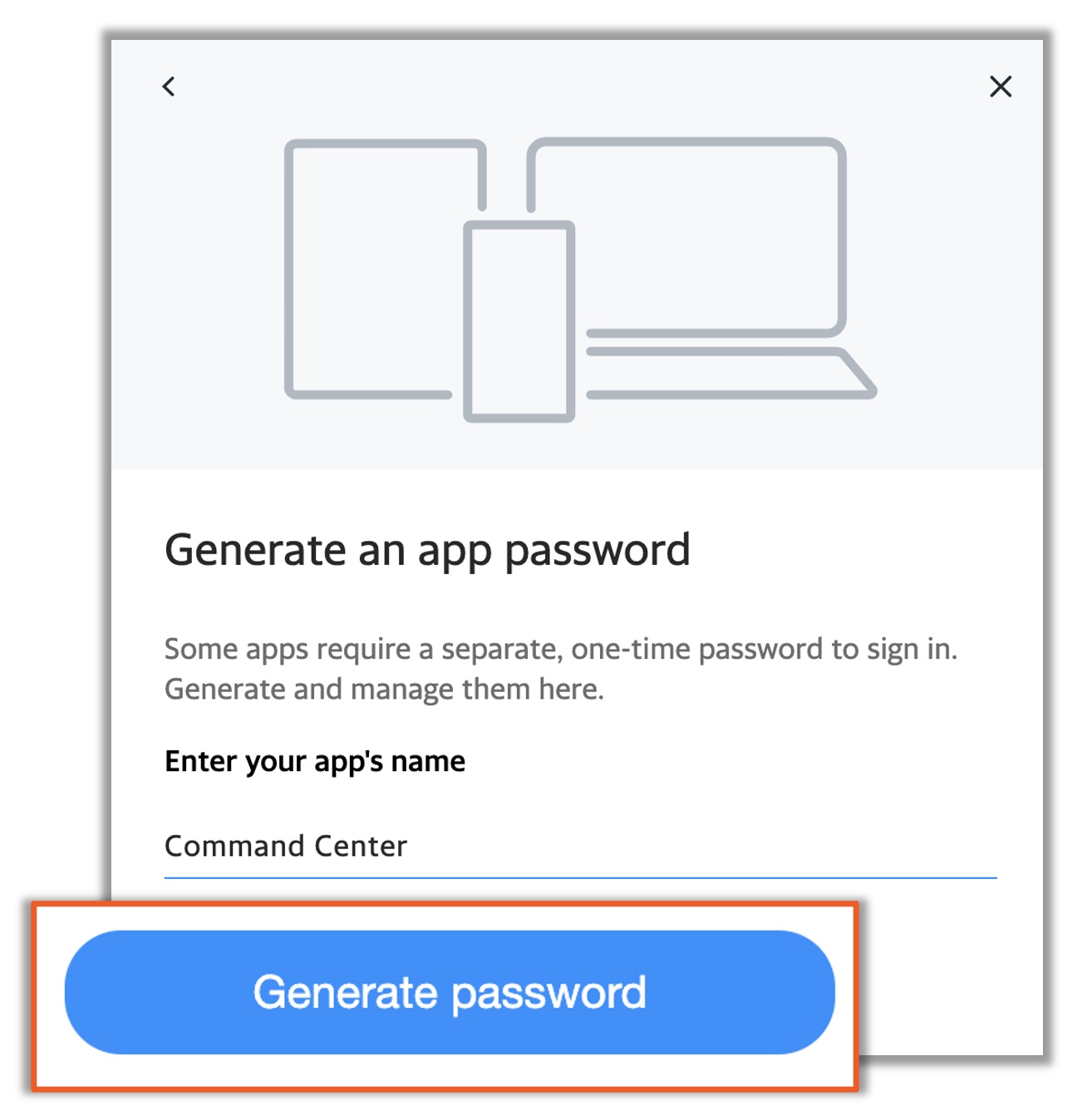 Note: Some users may encounter an error when attempting to generate a Yahoo app password. This is a known issue with Yahoo's product, and can only be remedied by Yahoo support.
Once your password is generated, return to Command Center and log in with your credentials.
Once you've logged in, you have successfully connected your Yahoo email with Command Center.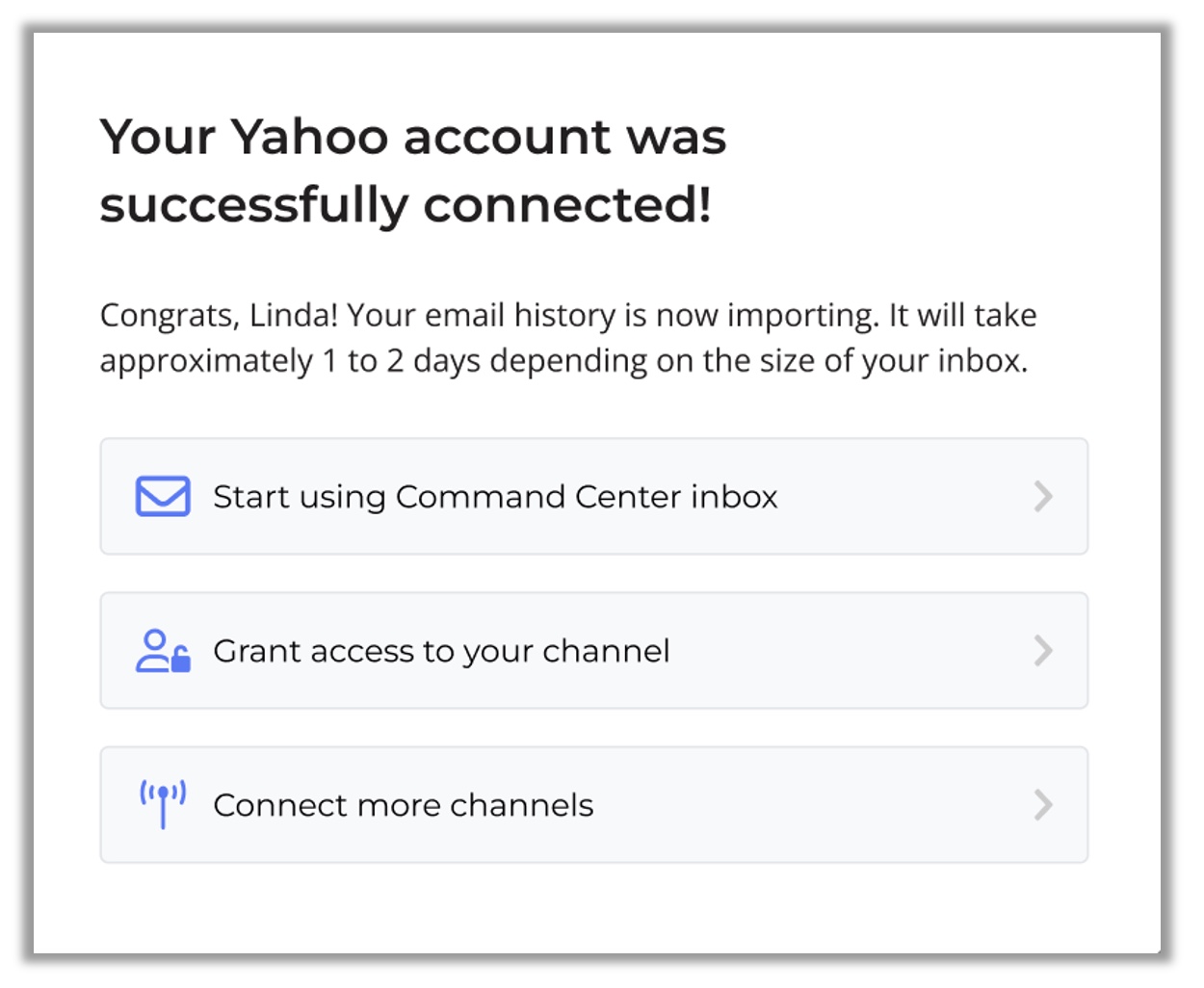 Once your account is connected, Command Center will immediately begin the process of importing your email history to your centralized inbox. Note that this process can take 1-2 days, depending on how much data is in your Yahoo email. You are ready to start using your Yahoo email through Command Center.
Want to see what other channels can be connected to Command Center? Click Here!
FAQ
Can I connect more than one Yahoo account to Command Center?
Yes. However, keep in mind that each Yahoo account will count as a separate channel.
If I connect my Yahoo account, can my staff see all of my conversations?
Your staff can only see your Yahoo conversations if you give them access to that channel. However, if you do give them access, they will be able to see all conversations. There is not a way to hide certain conversations.
When I connect Yahoo to Command Center, do all of my Contacts sync as well?
When you connect your Yahoo inbox, you will have a Conversation in Command Center for all contacts in the import window, which is 45 days. Command Center will then create a contact from each of those records.
Who can connect or disconnect Yahoo as a channel?
Any staff member is able to connect or disconnect channels
Will emails I send in Command Center show up in my Sent folder in Yahoo?
Yes! It will work the same as sending it directly from Yahoo
Yahoo is stating that an app password is unavailable, what is happening?
This is a known issue with Yahoo and can only be remedied by Yahoo support.