Command Center provides a centralized hub that empowers you to effortlessly manage your diverse range of Thryv subscriptions with ease and efficiency. By consolidating all your Thryv subscriptions into one user-friendly interface, our platform streamlines the entire subscription management process, saving you time, money, and unnecessary stress.
Gone are the days of manually navigating through a maze of websites, remembering login credentials, and dealing with complex billing cycles. Manage all of your Thryv solutions in one place from a single, intuitive dashboard.
To manage your subscriptions, click on Settings from any screen in Command Center.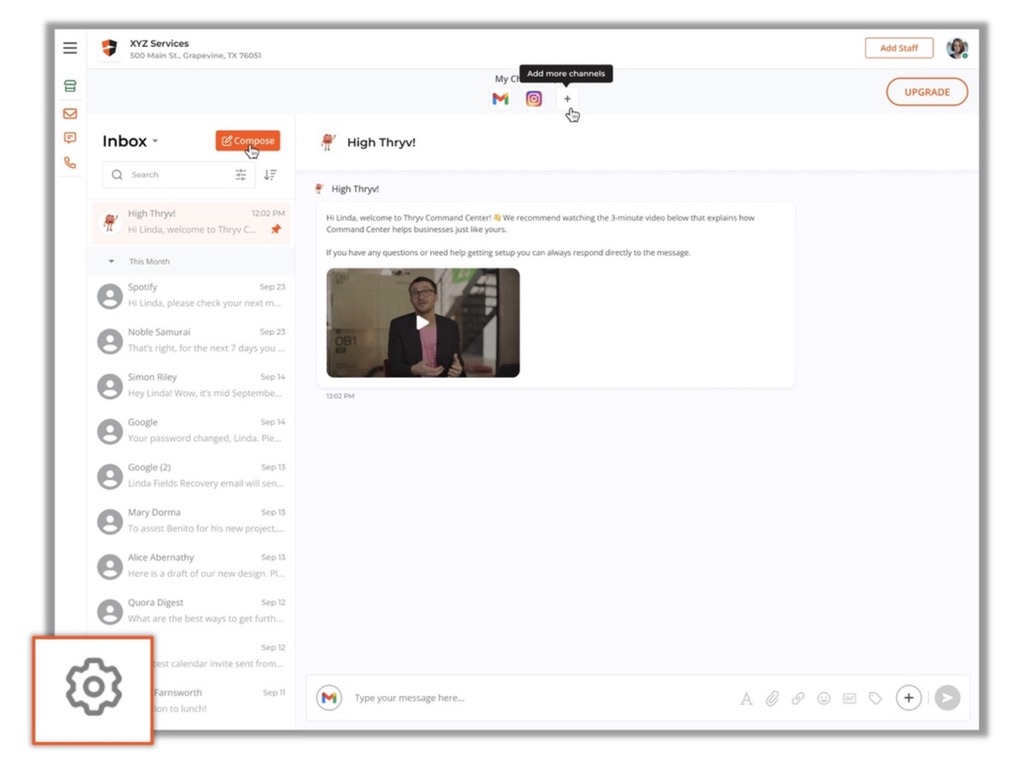 Then, under My Account, click on Active Subscriptions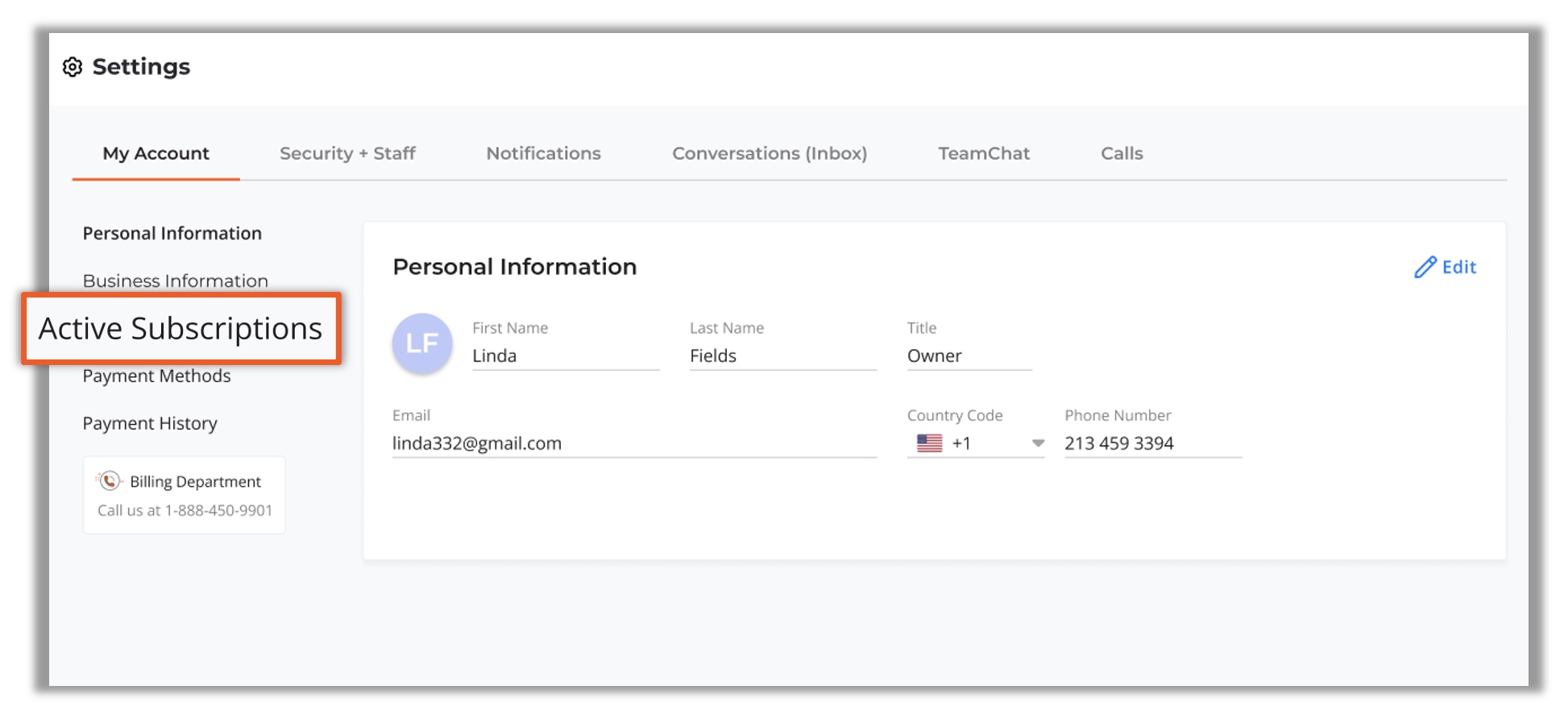 You will see all of your current Thryv subscriptions, including those which are paused or cancelled. In addition, you will also see the amount and date of your last payment, as well as the date of your next payment and your current payment method on file.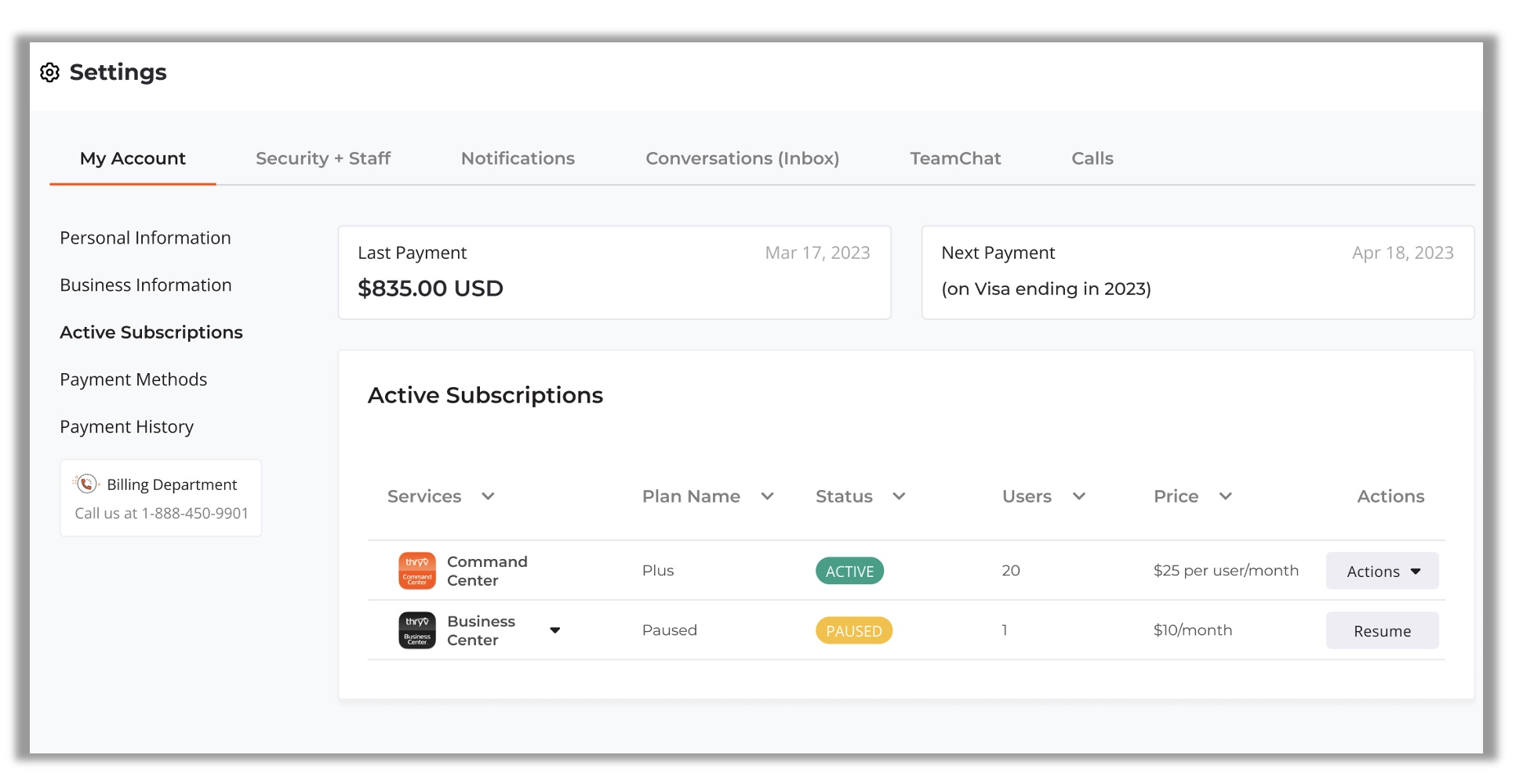 Note that if your last payment was unsuccessful, a banner will appear where you can update your payment information. For more information on this process, Click Here for a guide to adding or changing your card on file.

Note that your subscription may also include Entitlements. These are free add-ons that are included with your plan. They don't affect your price, but you can see which entitlements you have opted into.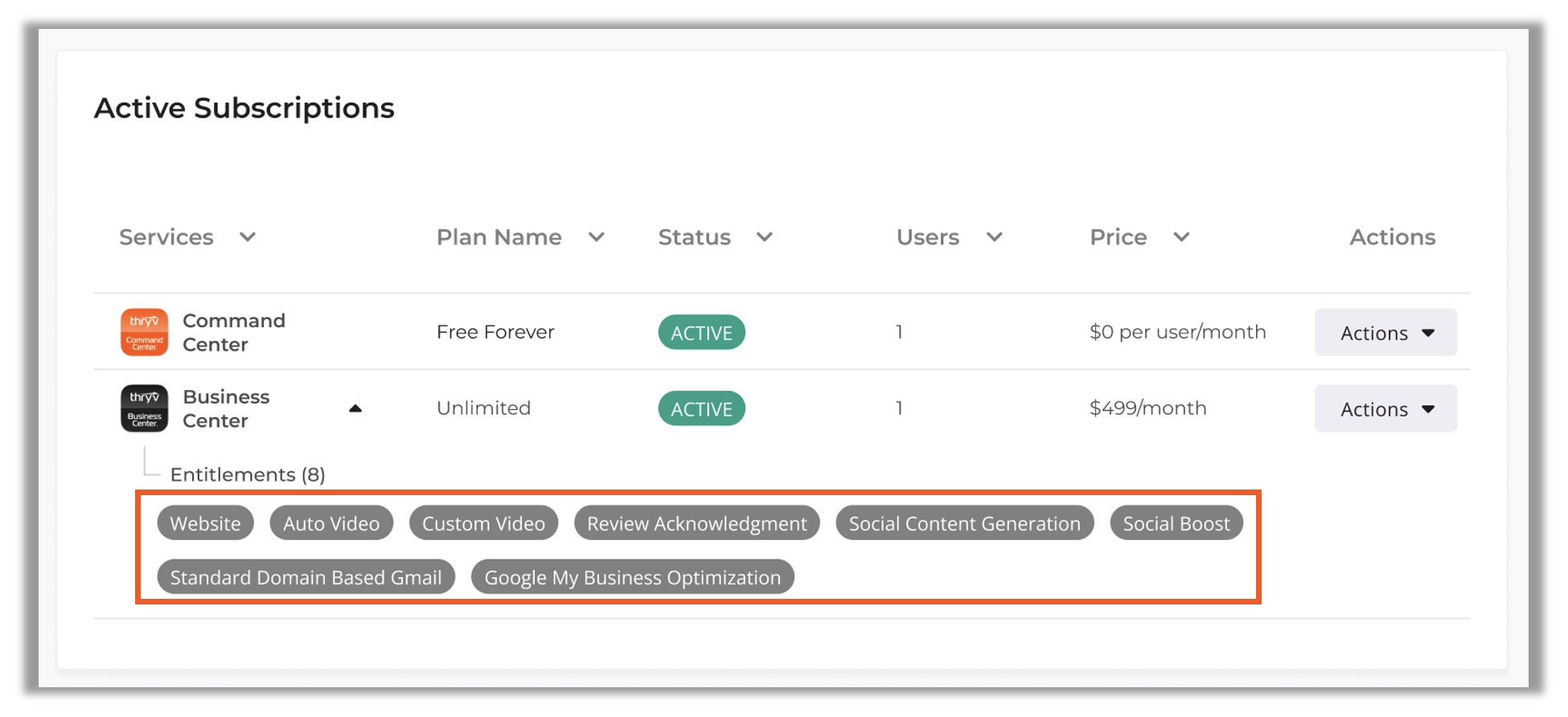 You can take action on subscription by clicking the button on the right-hand side. Click on Resume to resume a paused campaign. Or, for an active campaign, click on Actions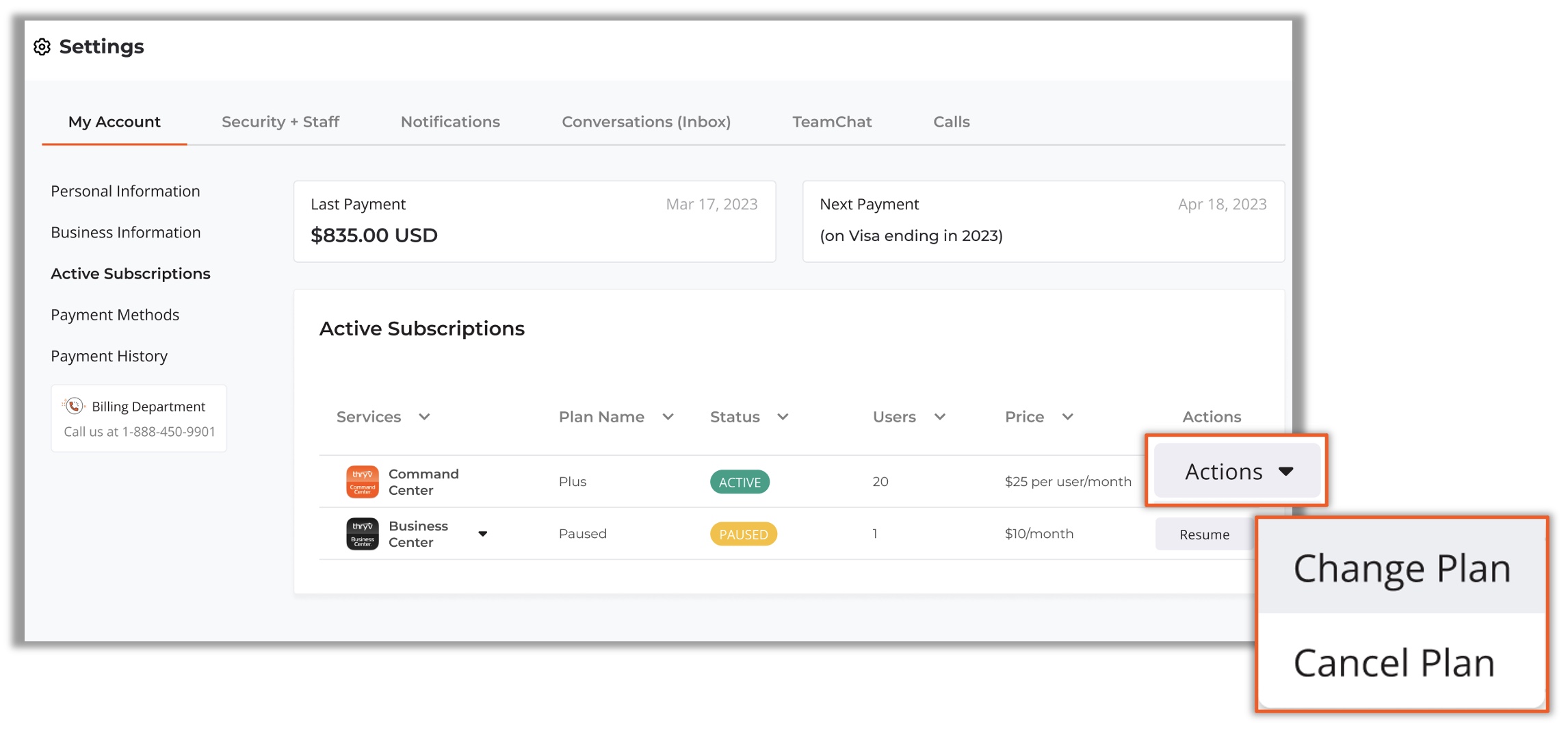 For the selected plan, the following options will be available
Change Plan - From here, you can upgrade your plan to receive more features and benefits, or downgrade your plan and scale back
Cancel Plan - View options to cancel or pause your subscription temporarily. When pausing your plan, Thryv will preserve all of your account and customer data, and it will be waiting for you when you're ready to resume.
If you choose to pause your subscription, it will automatically pause at the end of your current billing cycle. You will need to return to this screen to resume it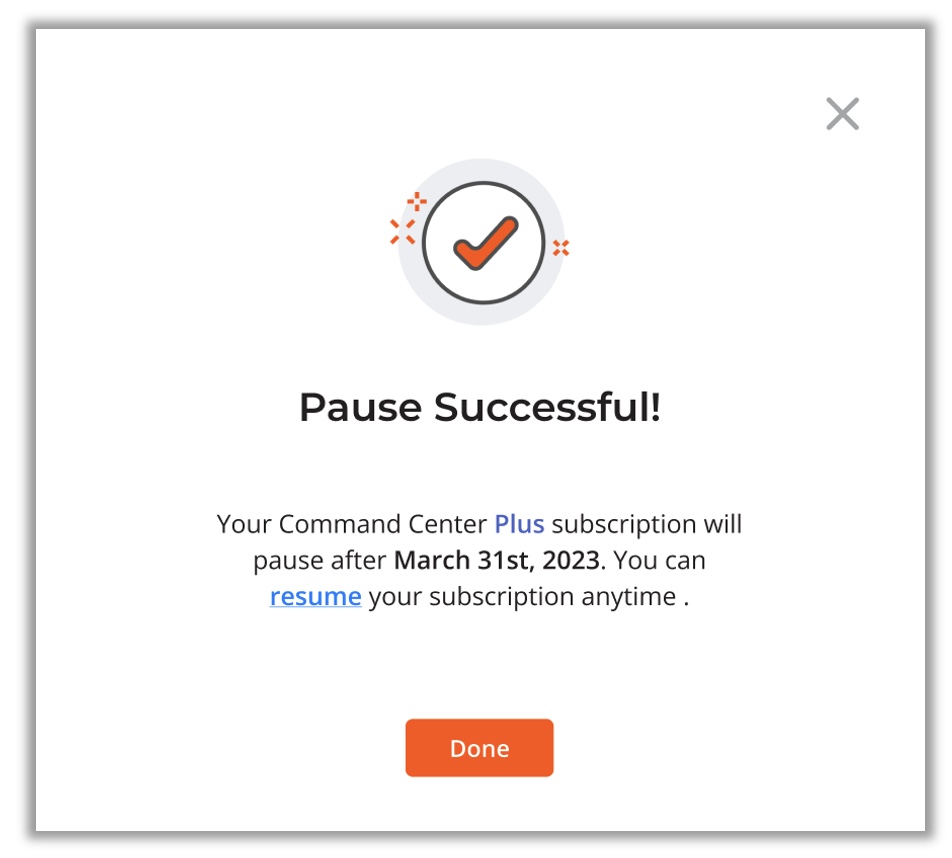 Want to explore other Thryv solutions you can add to this screen! Take a look at our Marketplace!