With Calls, you'll never miss a message from your leads or customers! With Command Center, your voicemails are saved for your convenience, and you are able to listen to your voicemails and follow up on them without having to be in the office. You're able to access your voicemails from any device. This guide will show you how to listen to your voicemails and follow up with your contacts.
From any screen in Command Center, click on Calls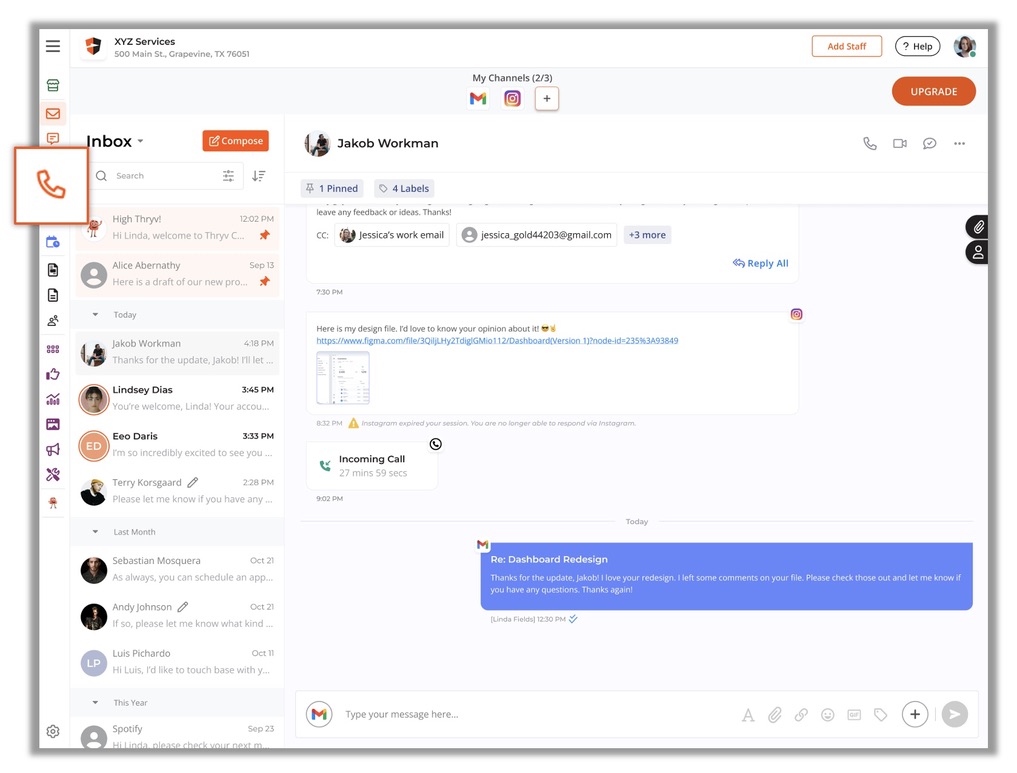 Next, click on Voicemail

Listen to Voicemail
To hear the voicemail recording, click on the Play Button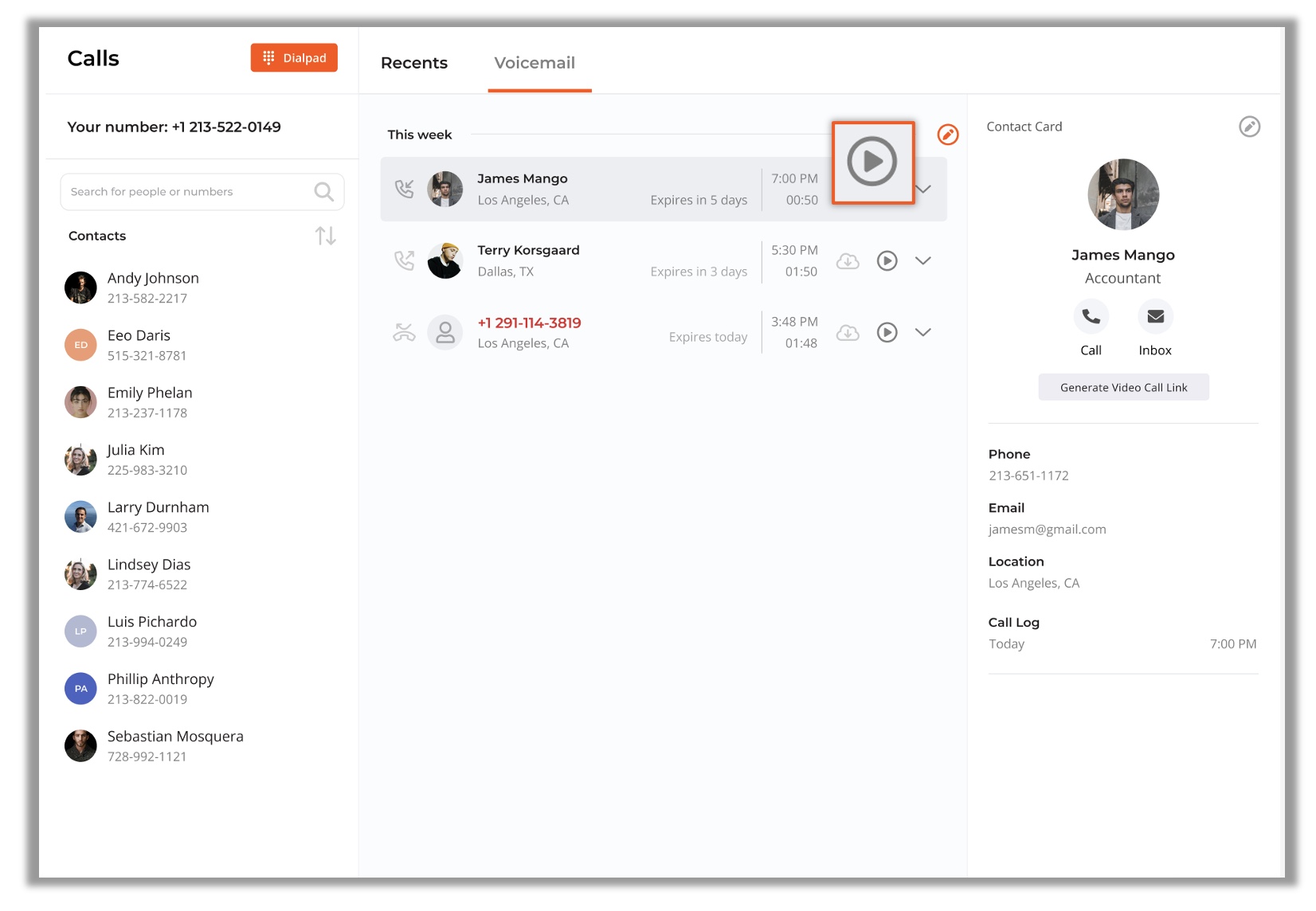 Download A Voicemail
Also note that the Expiration Date will be shown next to the voicemail. Voicemails are only stored for a limited time. If you would like to keep a voicemail past the expiration date, click on the Download button to save it to your device.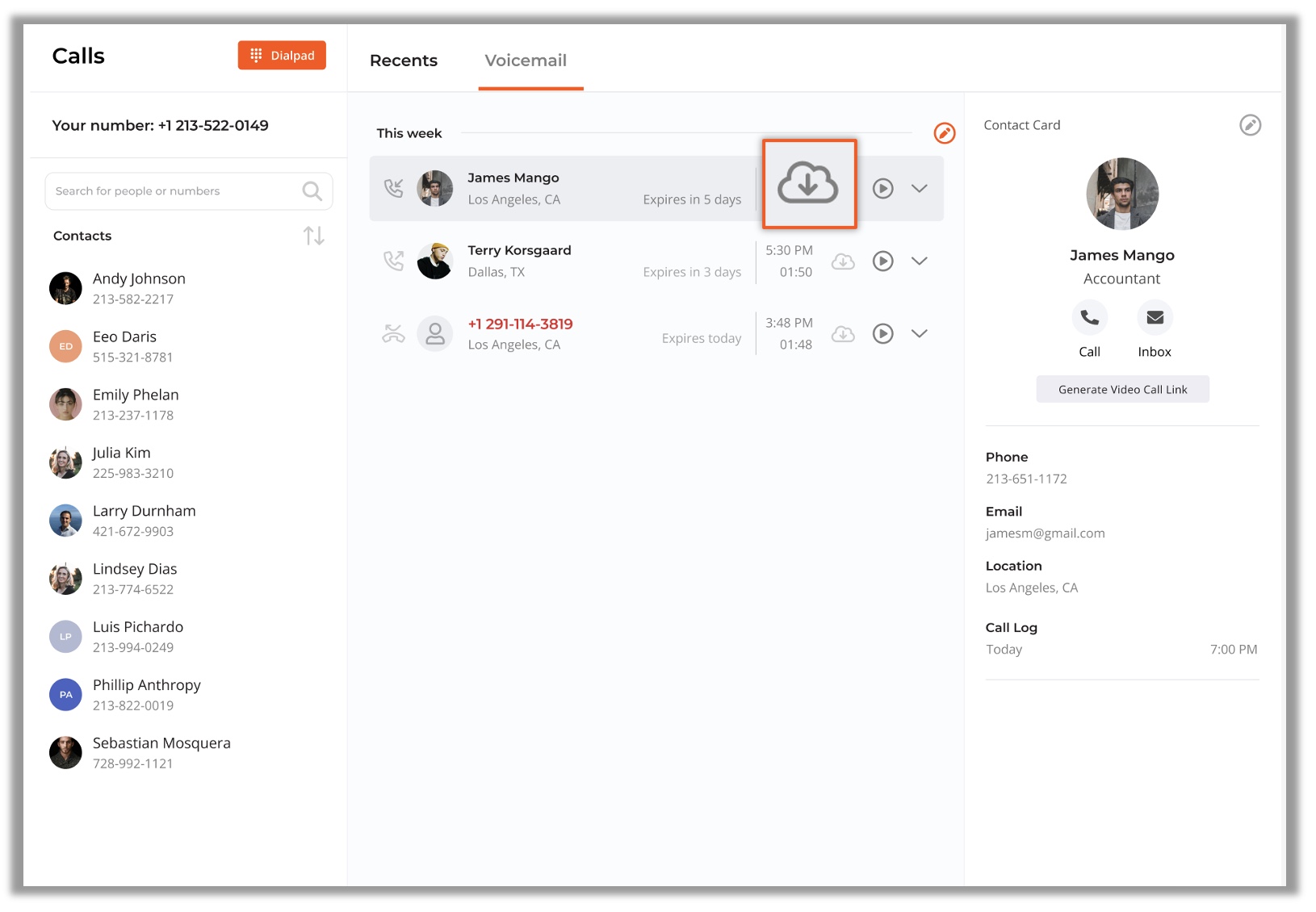 Voicemail Transcript
Command Center will automatically transcribe your voicemails. To read a voicemail transcript, click on the Down Arrow to expand the message. The transcript will appear below.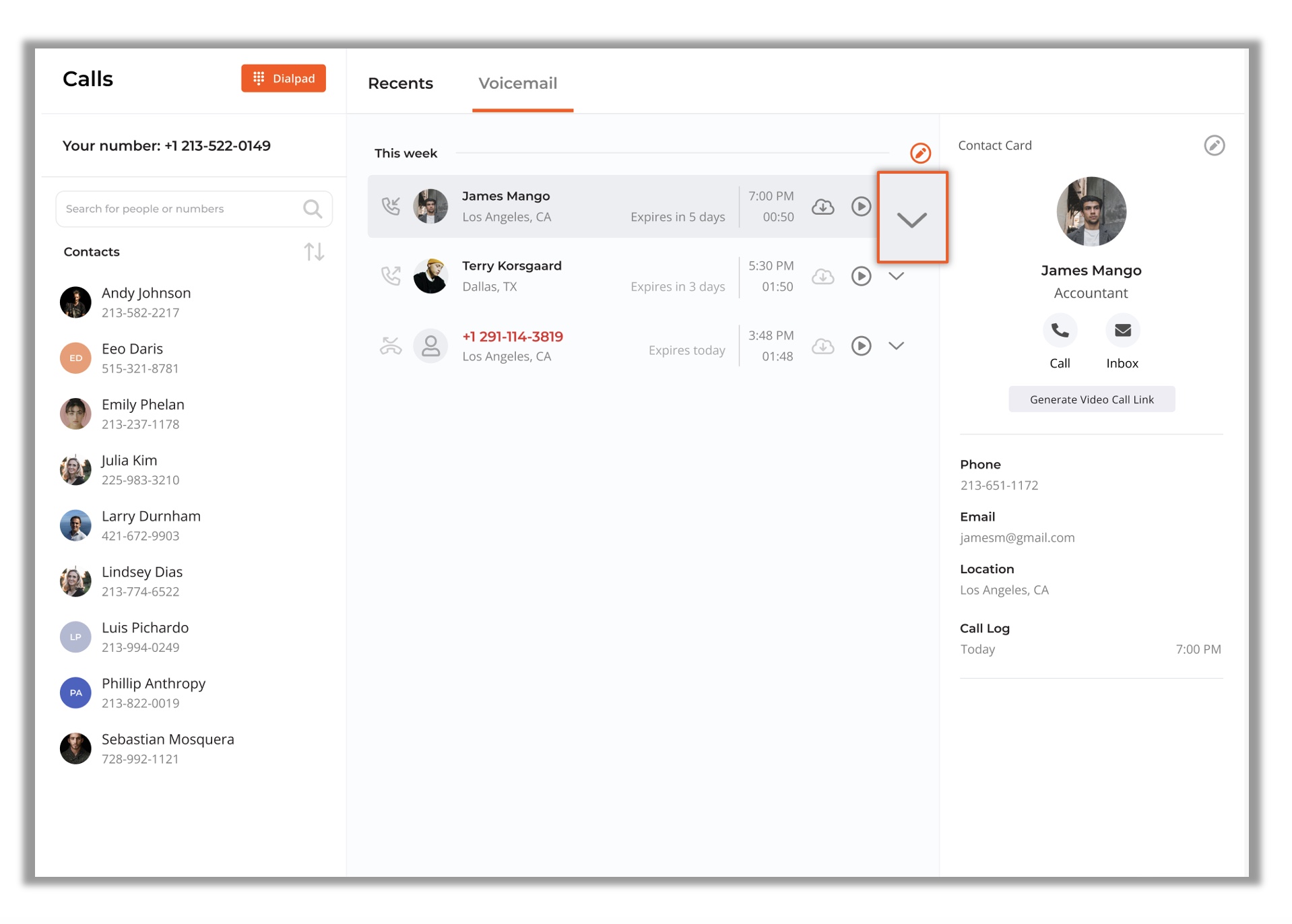 Delete Voicemail Messages
To delete your voicemail messages, first click on the Edit Icon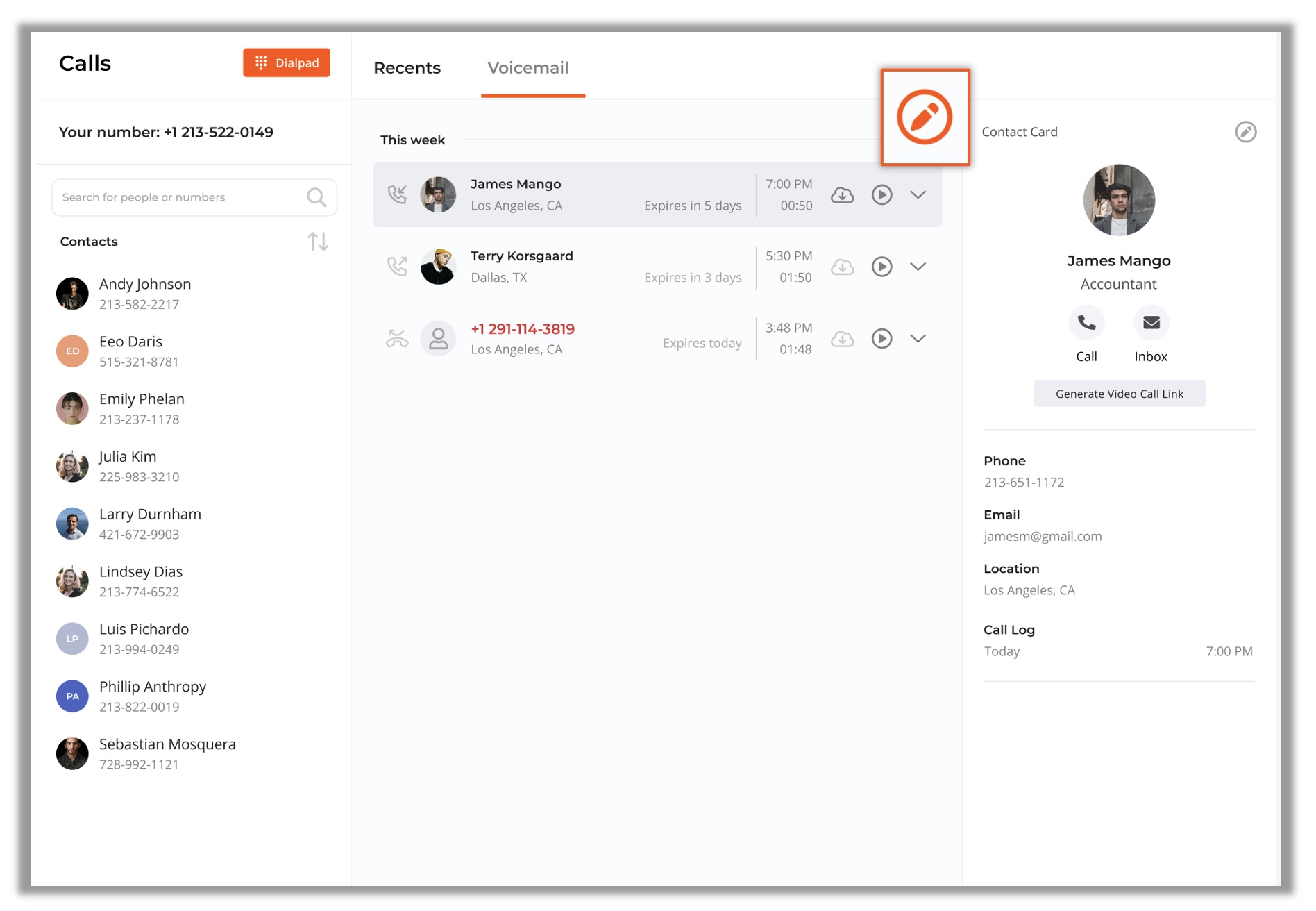 Checkboxes will appear next to each message. Check the box for each message you want to delete, or click on Select All to check the box for all messages, and click on Delete to delete the checked messages