In today's fast-paced business world, effective communication is the key to success. As a small business owner, you understand the importance of staying connected with your customers and providing them with exceptional service. But managing multiple communication channels can be time-consuming and overwhelming. This guide will show you how to make outgoing phone calls to your customers, right from your Command Center!
This guide assumes that you have already connected the Calls channel. If you haven't done so, Click Here for a full guide!
To get started, from any screen in Command Center, navigate to Calls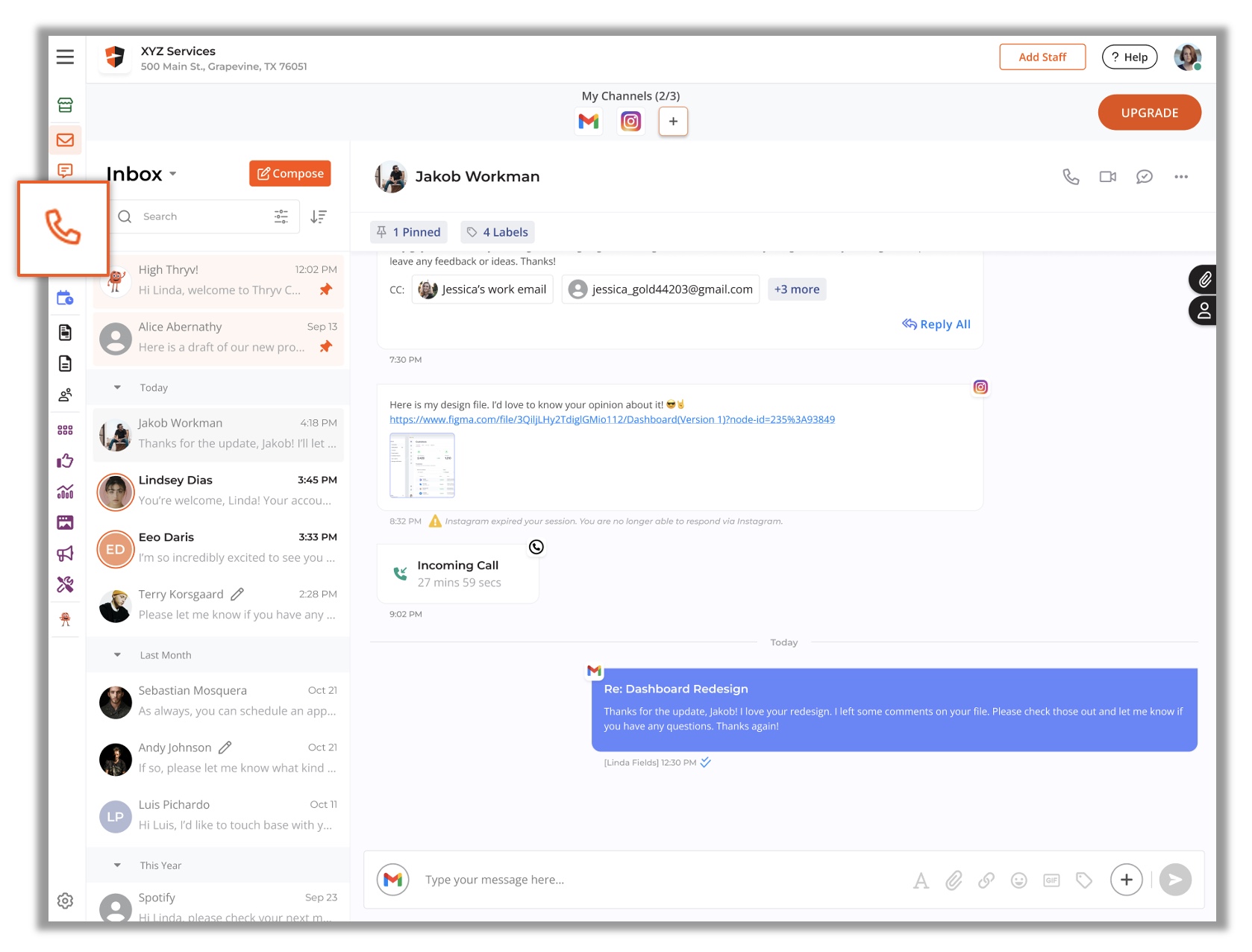 From Calls, click on the Dialpad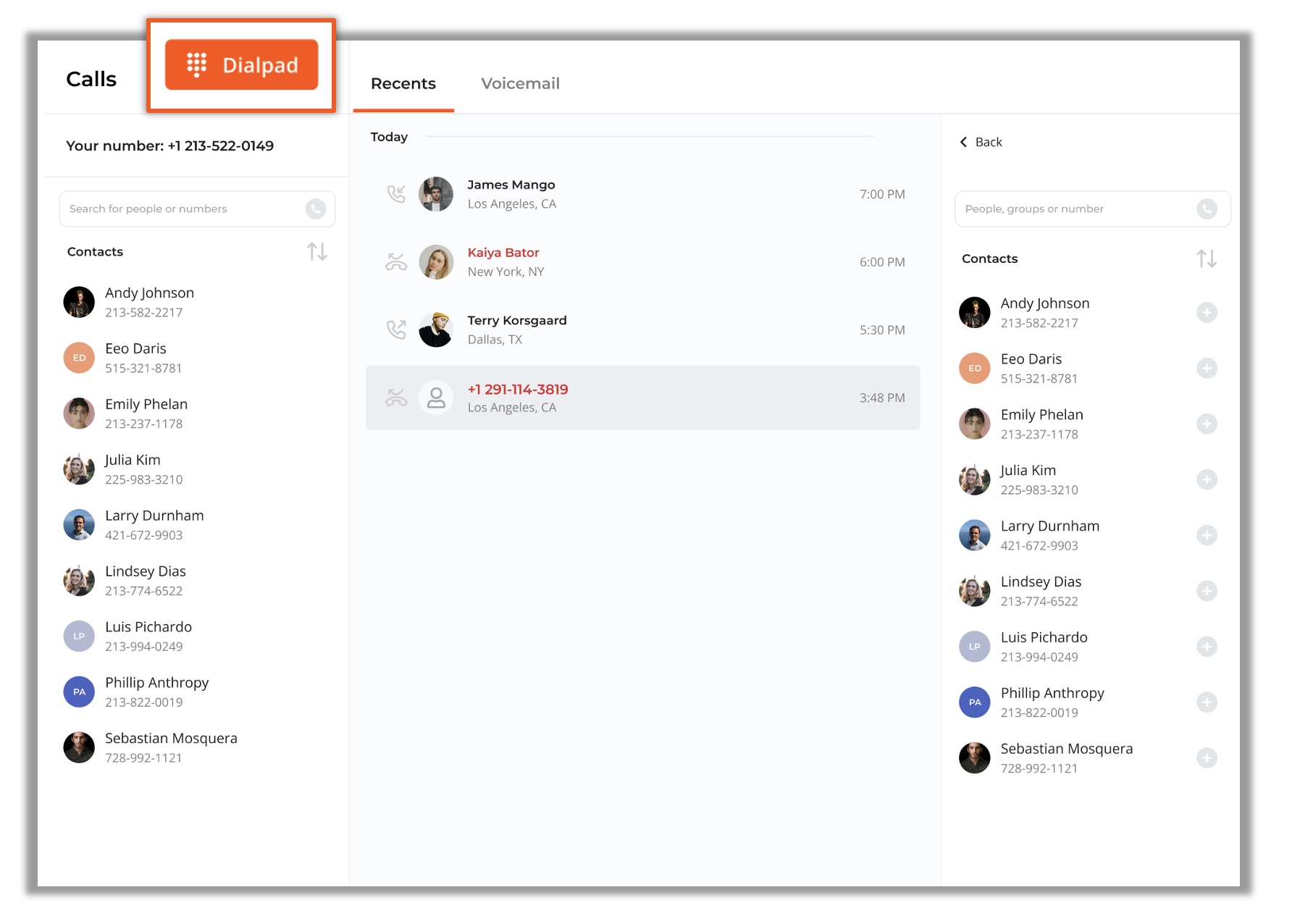 The dialpad will appear in the left hand pane .Note that Command Center must have access to your device's microphone in order to complete the call. If you haven't previously, you will need to grant access. To do so, click on Allow Mic Access. You will be taken to your browser settings where you can grant microphone permissions.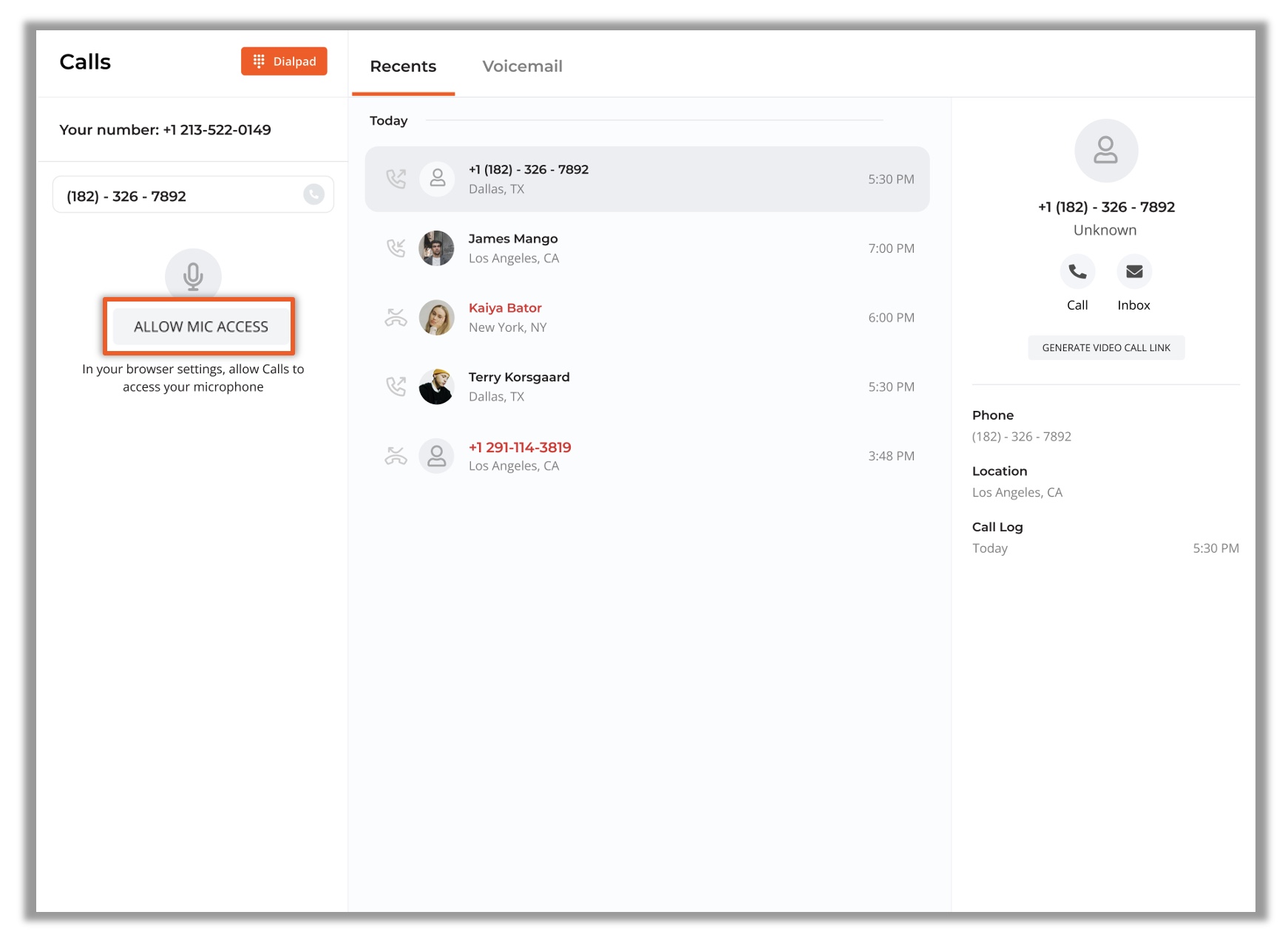 Click on the numbers to dial your contact's phone number. As you do so, suggestions from your contacts will appear. Click on a contact to dial that contact. Once you are finished entering the number, click on the Phone Icon at the top or bottom of the dialpad to dial the number.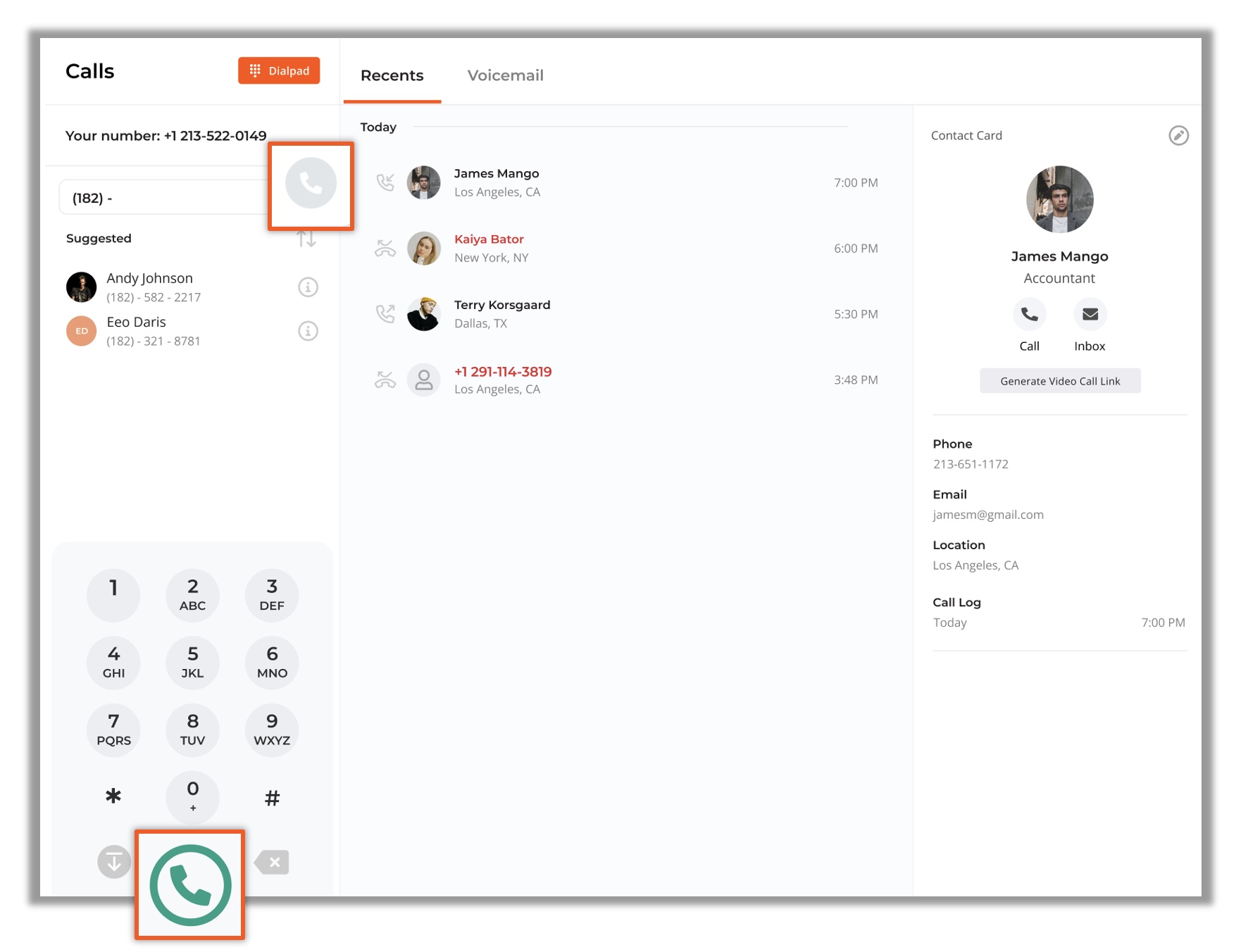 Once the call is connected, your contact will display in the left-hand pane, along with the Calls action icons. There are three actions you are able to take during the call
Mute - Mutes your microphone. You will still be able to hear the caller, and the caller will not be notified that you are muted. Click the icon again to unmute
Hold - Places the caller on hold. Neither you nor the caller will be able to hear one another. The caller will be made aware they have been placed on hold
Disconnect - This will hang up and end the call.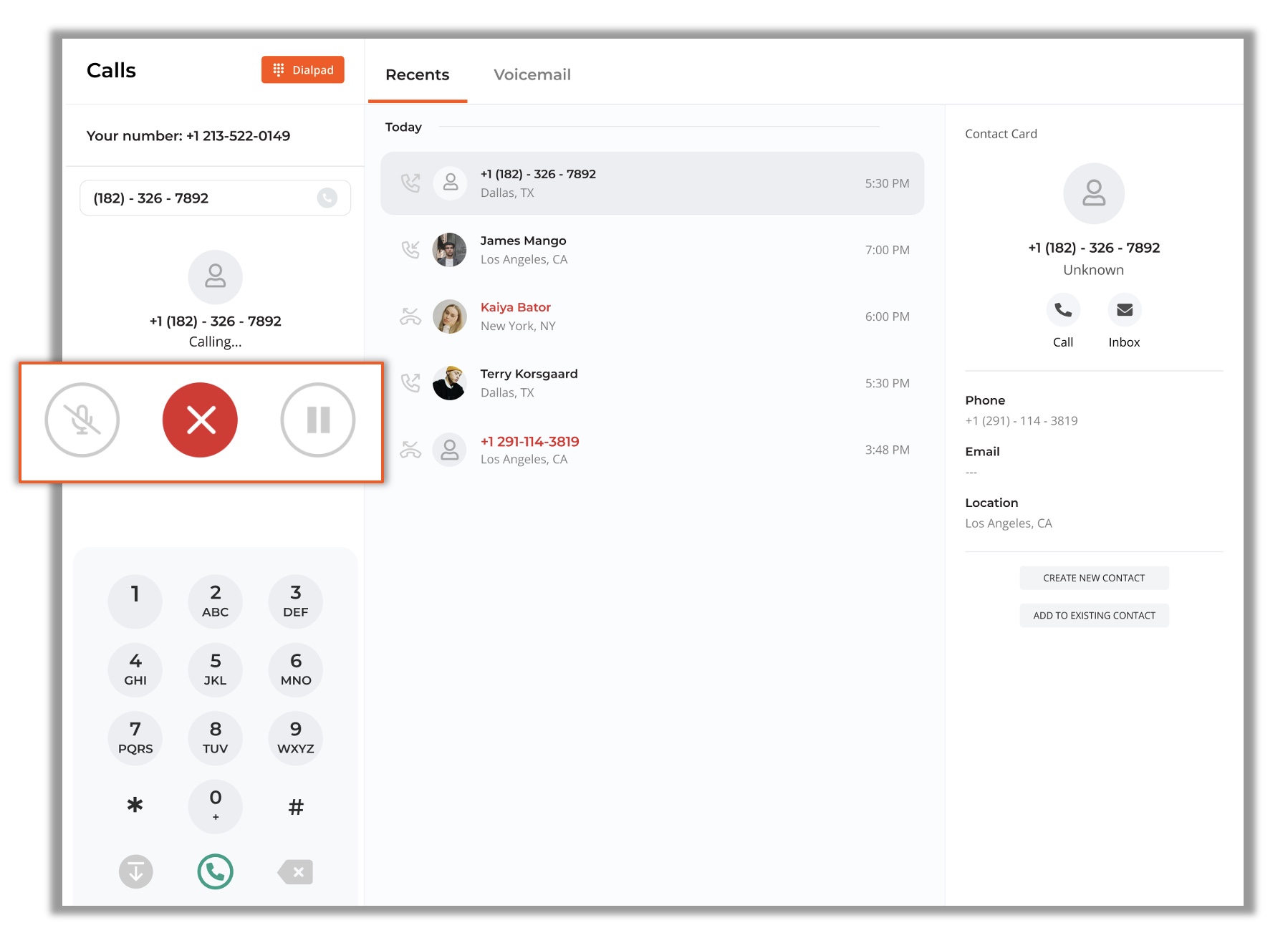 In the event the call is dropped or can't be completed, click on Call Back to attempt the call again.