Why Do I Need To Register My Number With TCR?Centralize your business communications by installing Calls in Command Center. You're able to call your customers, communicate by text, and receive voicemails, all in the same software you use to communicate every day.
To install Calls, click on the Calls Icon on the left-hand navigation, or click on the Add Channel Button and select Calls from the available channels.
Note: Installing Calls by either method still counts against your available channels included in your plan.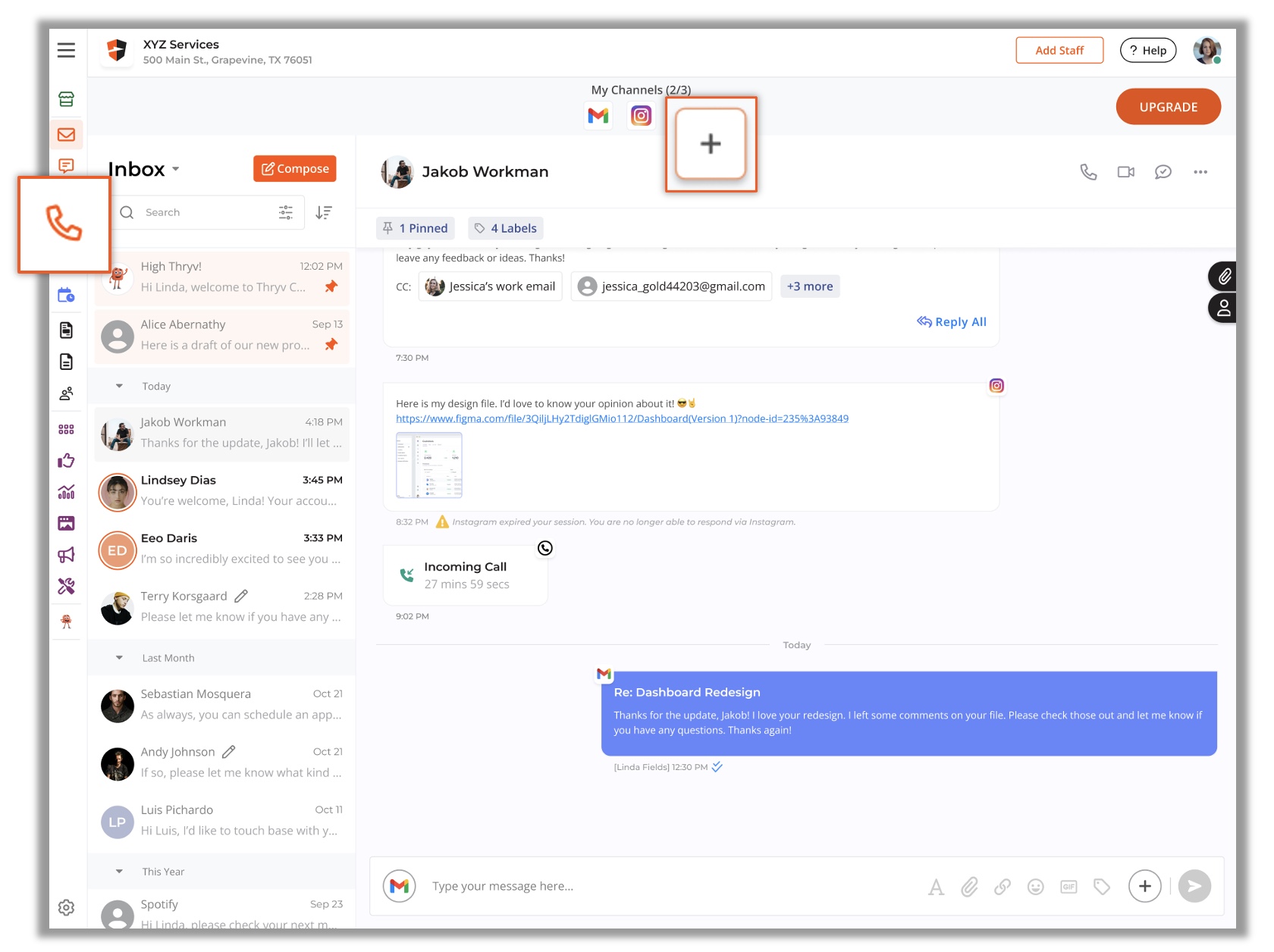 Click on Reserve A Number to get started.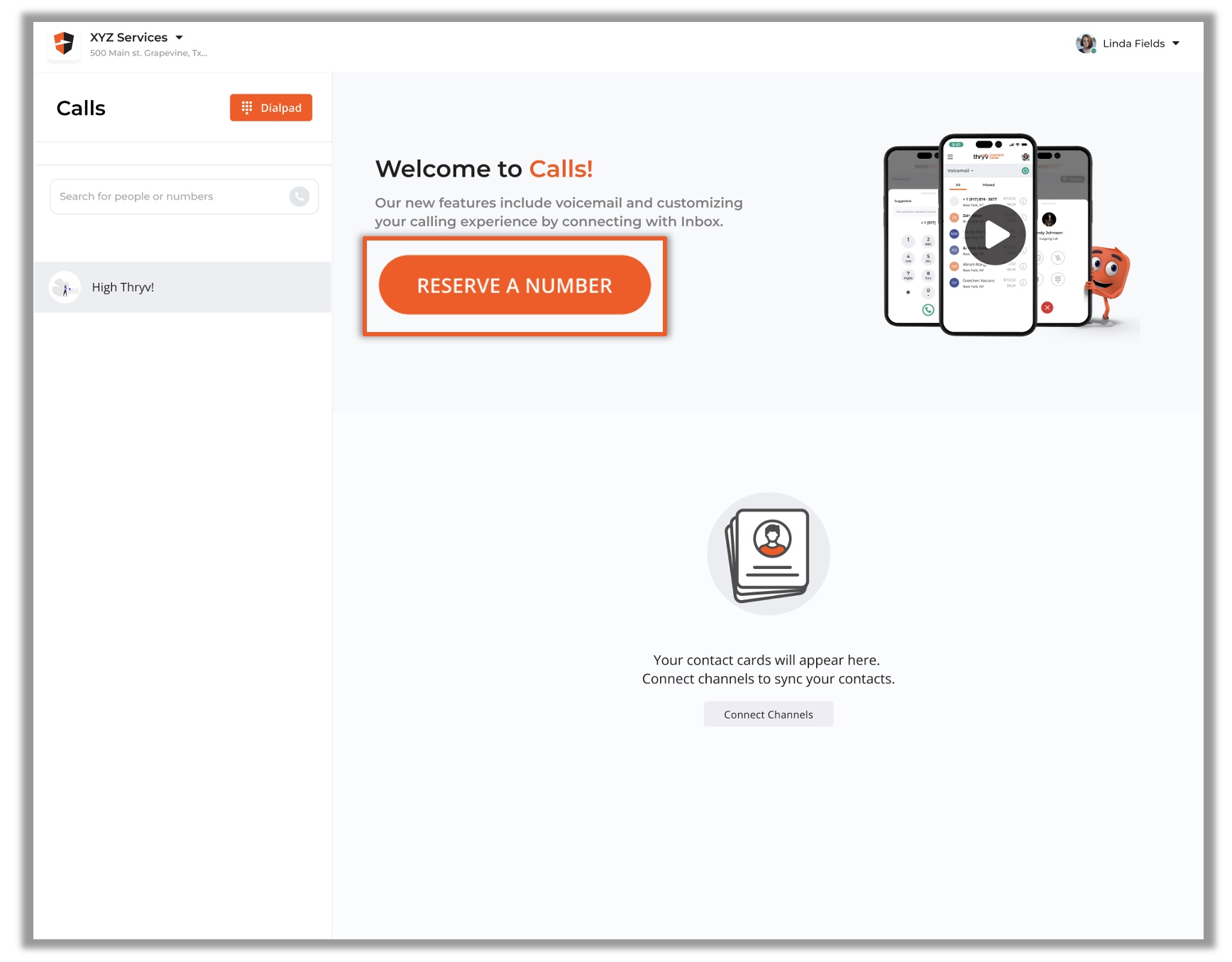 A window will appear to get started. Follow the prompts here to acquire a number to user for calls and texts, and learn about registering your number with cell phone carriers.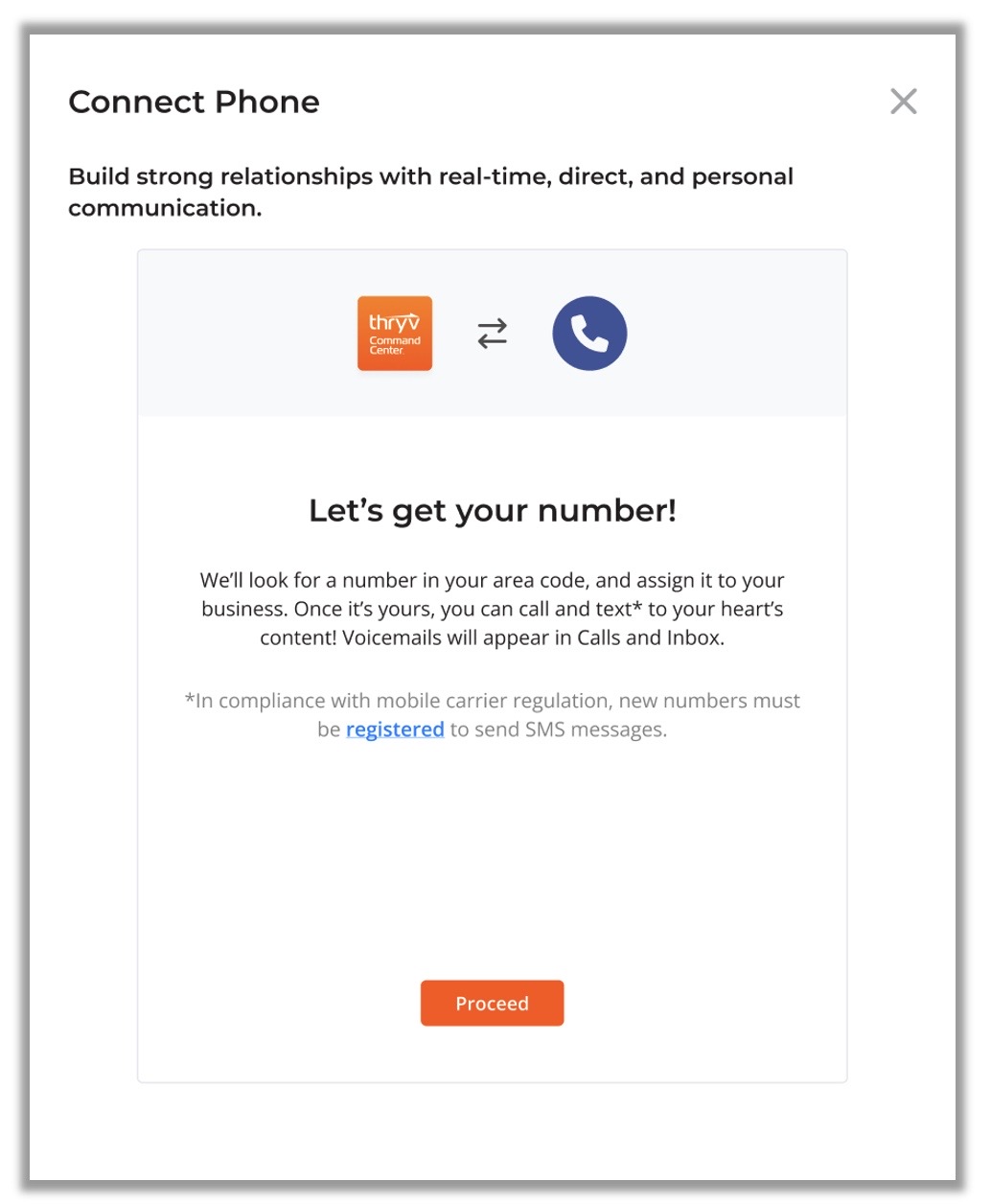 You will be assigned a phone number in your area code to use. You are able to click Use This Number and start making phone calls right away.
However, take note of the message indicating that you need to register your business. You will not be able to send text messages until you register this phone number with The Campaign Registry (TCR). This will enable you to send SMS messages to your customers through Calls. This is a limitation created by all major cell phone carriers (Verizon, T-Mobile, etc). and is not under the control of Thryv It is recommended to complete this step during setup, by clicking Register Now. .
For more information about why you need to register your number with TCR in order to send SMS messages, Click Here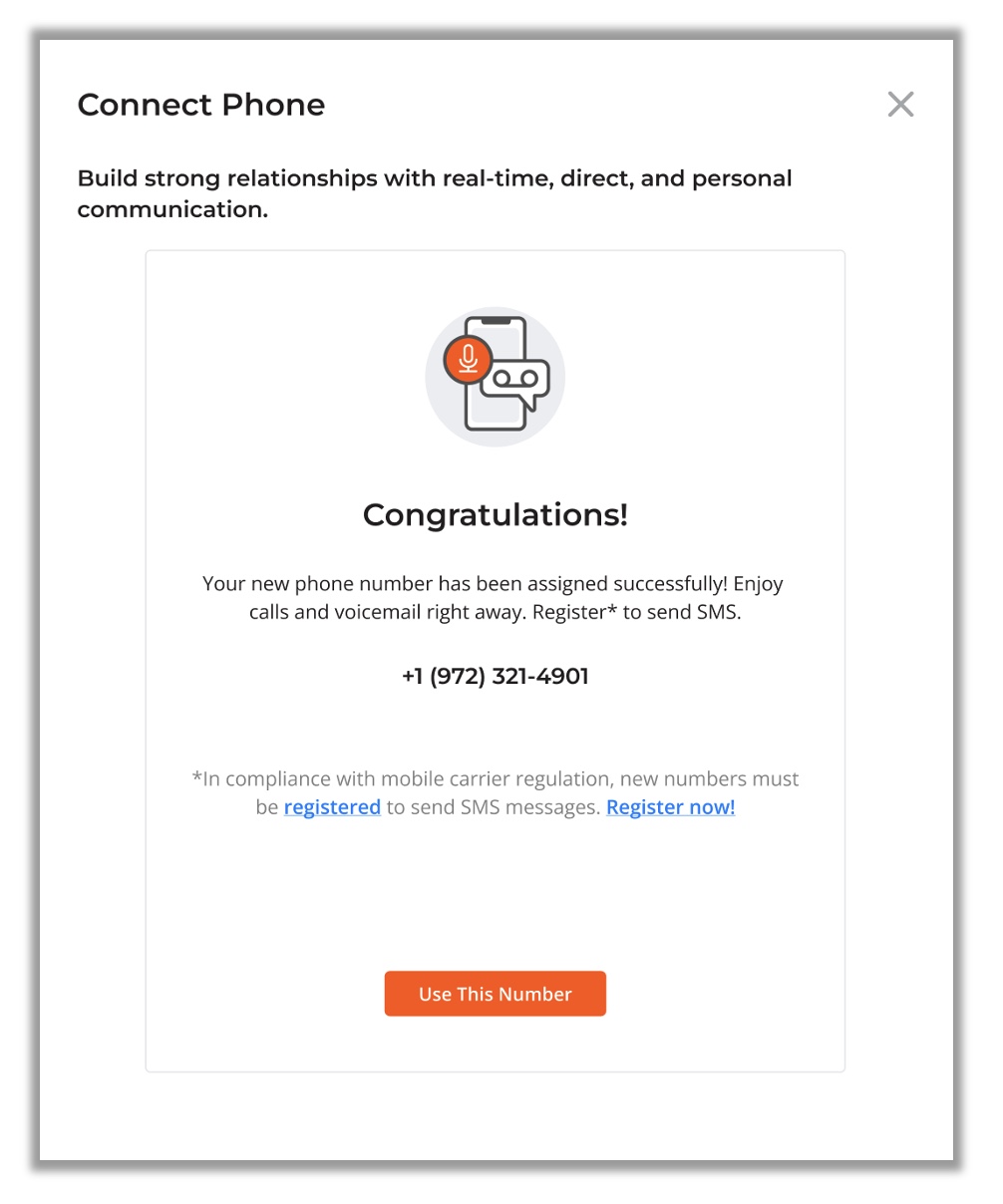 There is a small chance that there may not be any numbers available in your area code. In this case, a window will appear asking you to enter a different area code to search for a number.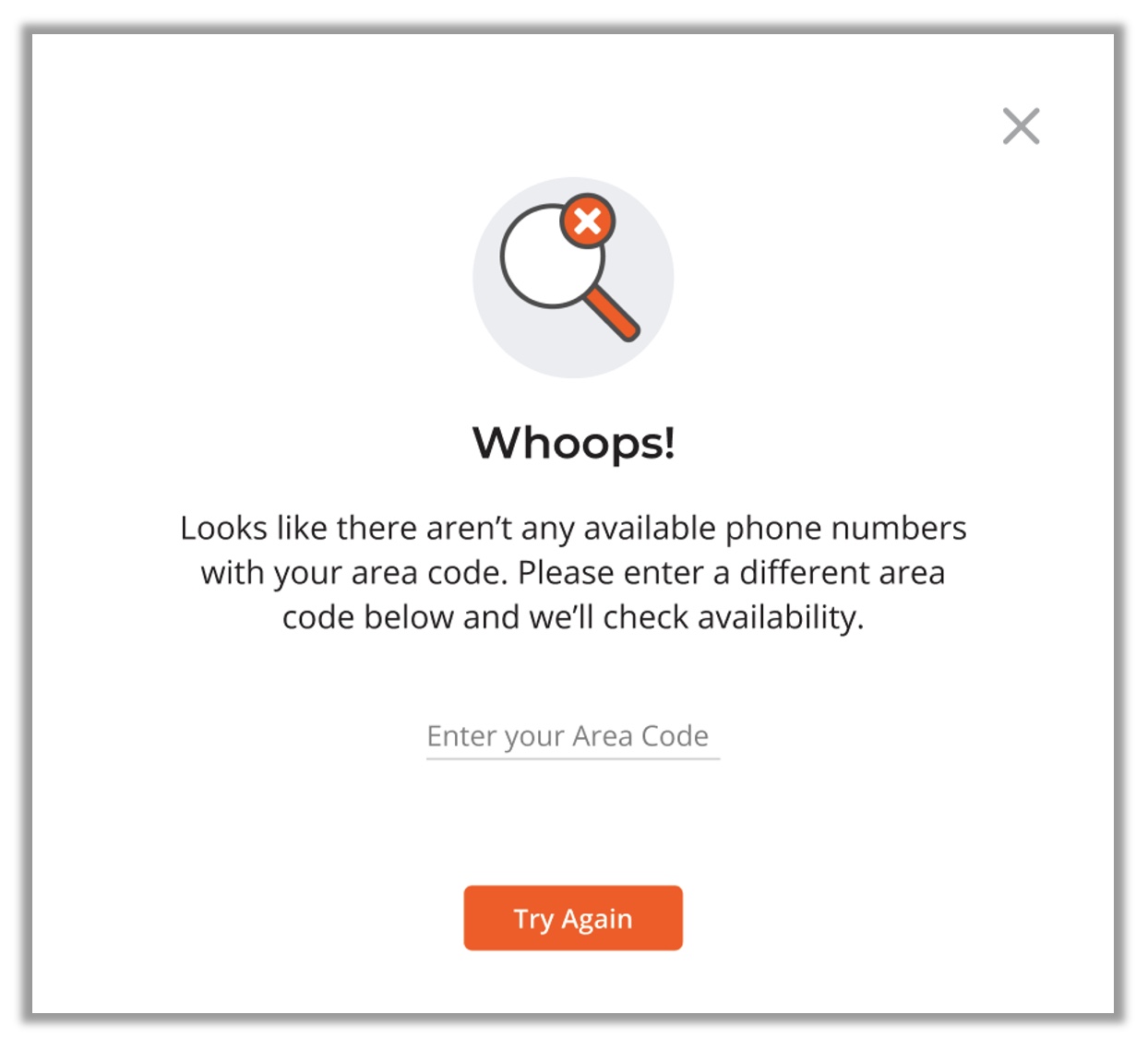 Register Your Business
After clicking on Register Your Business, you will be taken to a window with more information on why registering is necessary. To get started, click on Register Now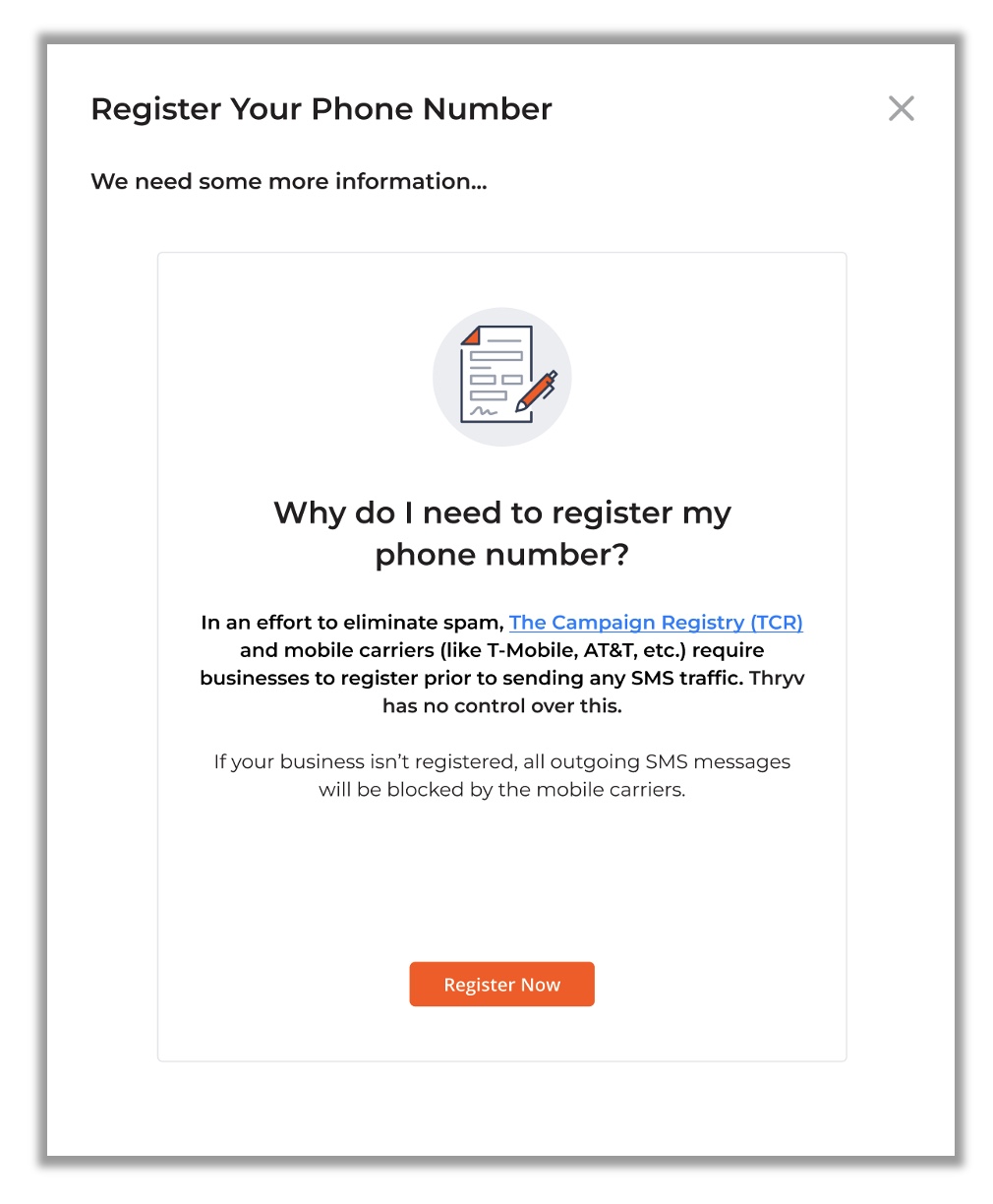 Enter the information in the fields provided, ensuring that it matches exactly as your business is legally registered. For the Vertical drop-down, select the term that best describes your industry. If an exact match for your industry is not available, use the closest term from the options shown. Once you have entered the information in all required fields, click on Next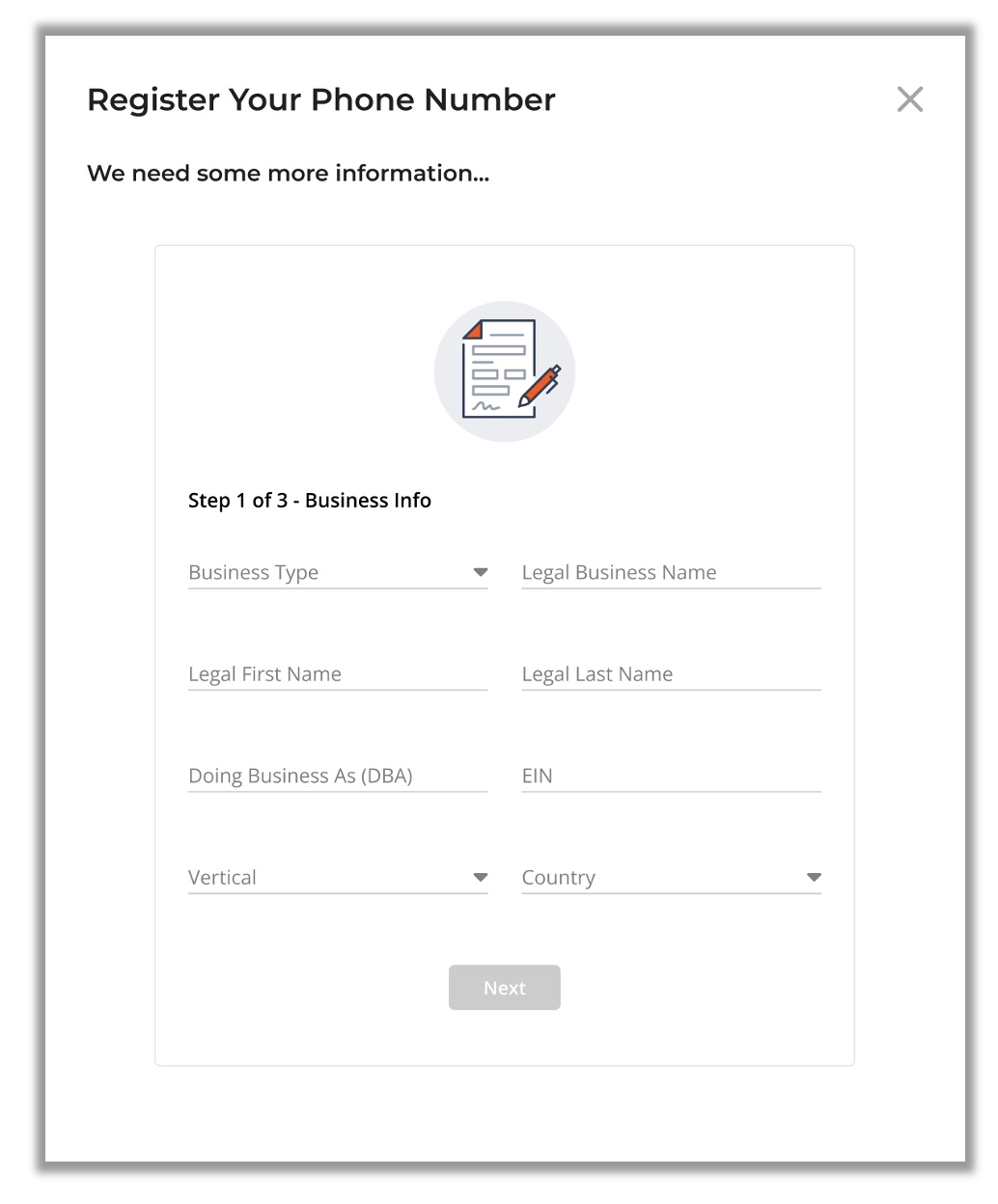 Next, enter your business address. Note that an address is required to register your number. However, this address will not be displayed anywhere to clients, it will only be sent to TCR. If you are a mobile or service-based business, you are able to enter your business address without fear that it will direct your customers to visit you directly. Once you have entered your address, click on Next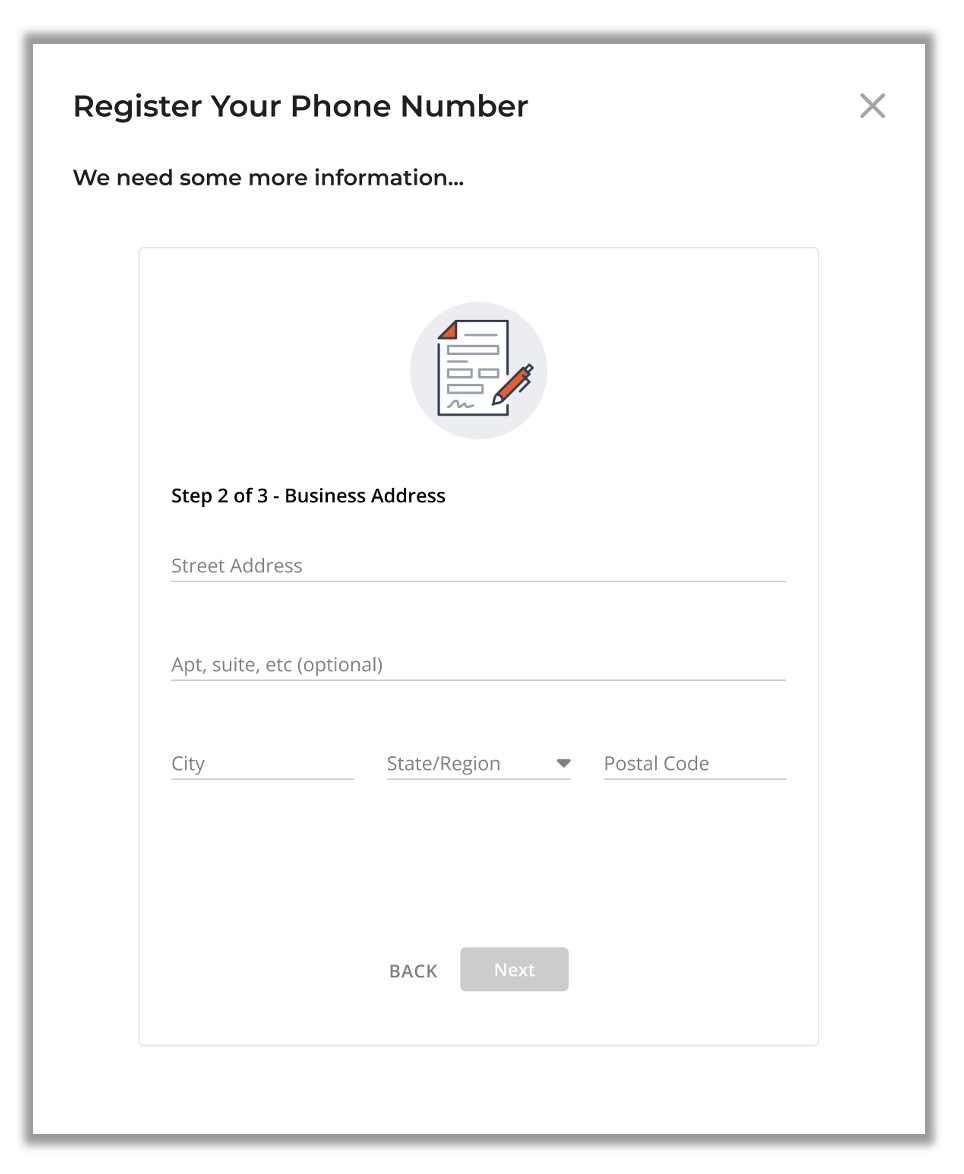 Finally, enter your contact information, and click on Next. For the phone number field, make sure you enter a mobile number that can receive SMS messages and that you have access to that phone for the next step.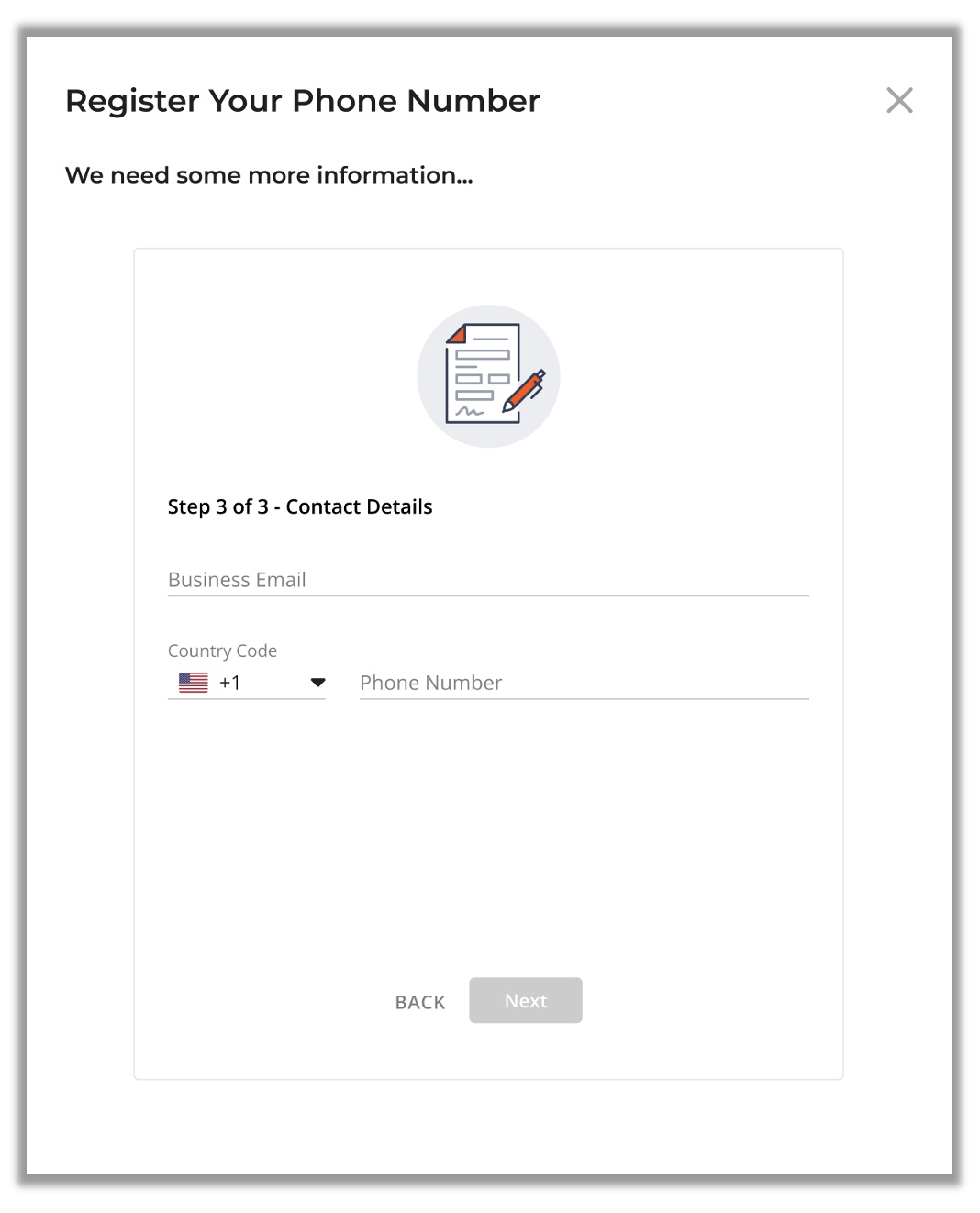 At this point, Thryv has submitted your number to TCR for verification. The final step is for TCR to verify your identity. Once TCR receives the registration, they will send a text message to your personal phone number entered in the previous step. Respond Yes to that text message, and your registration will be complete. Click on I Understand to initiate this process.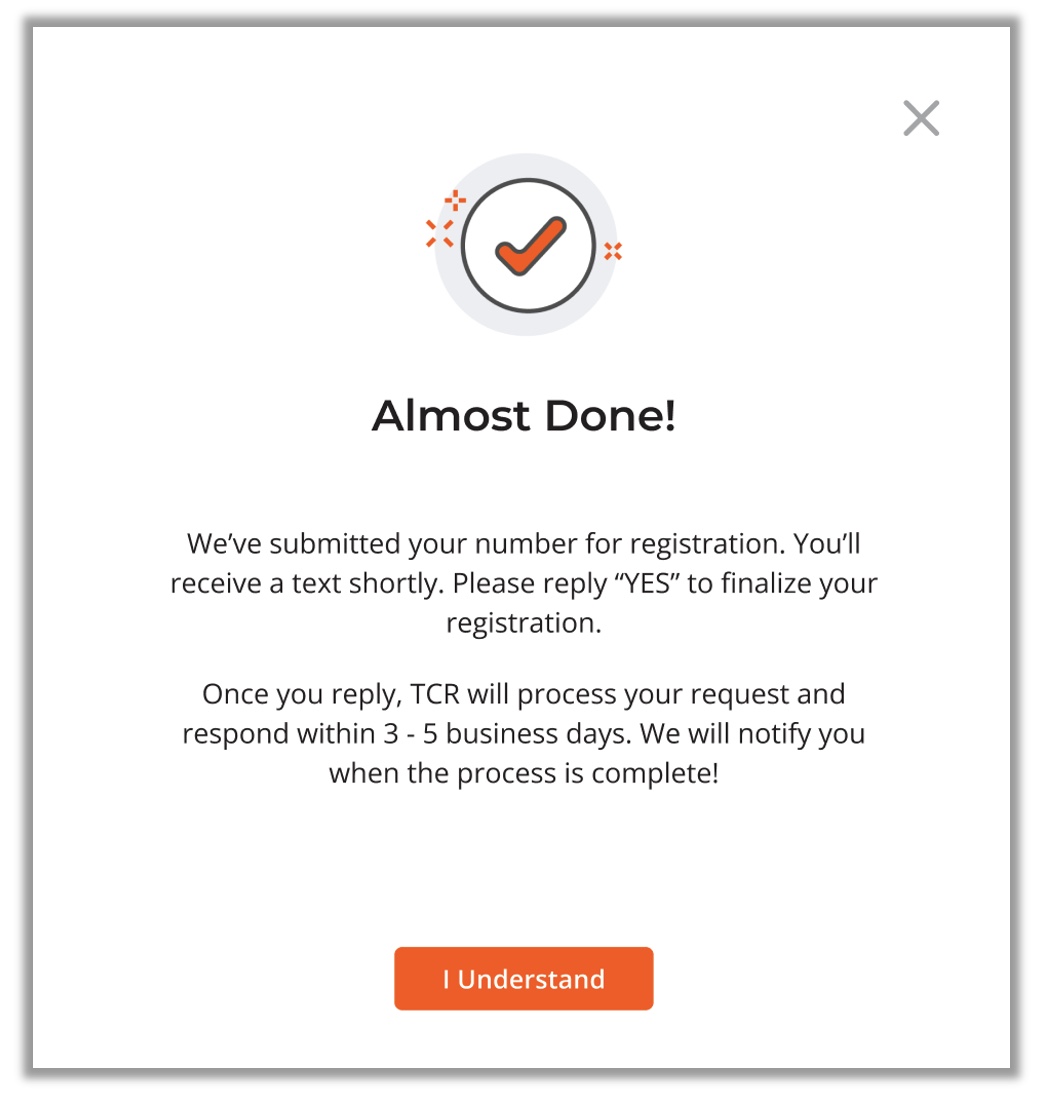 Congratulations! Your Calls channel has been connected, and you are ready to start communicating with your customers. Click on one of the options shown to be taken back to Command Center!