Include a photo or document with your message by adding it as an attachment to your inbox message. This guide will show you how to add attachments to your messages
Note: Not all channels support attachments
There are 2 ways to add an attachment to a message. If your file is open in another window, you are able to click and drag the file itself into the message pane to attach it. The area to drop the file will be marked on the outside by a dotted line.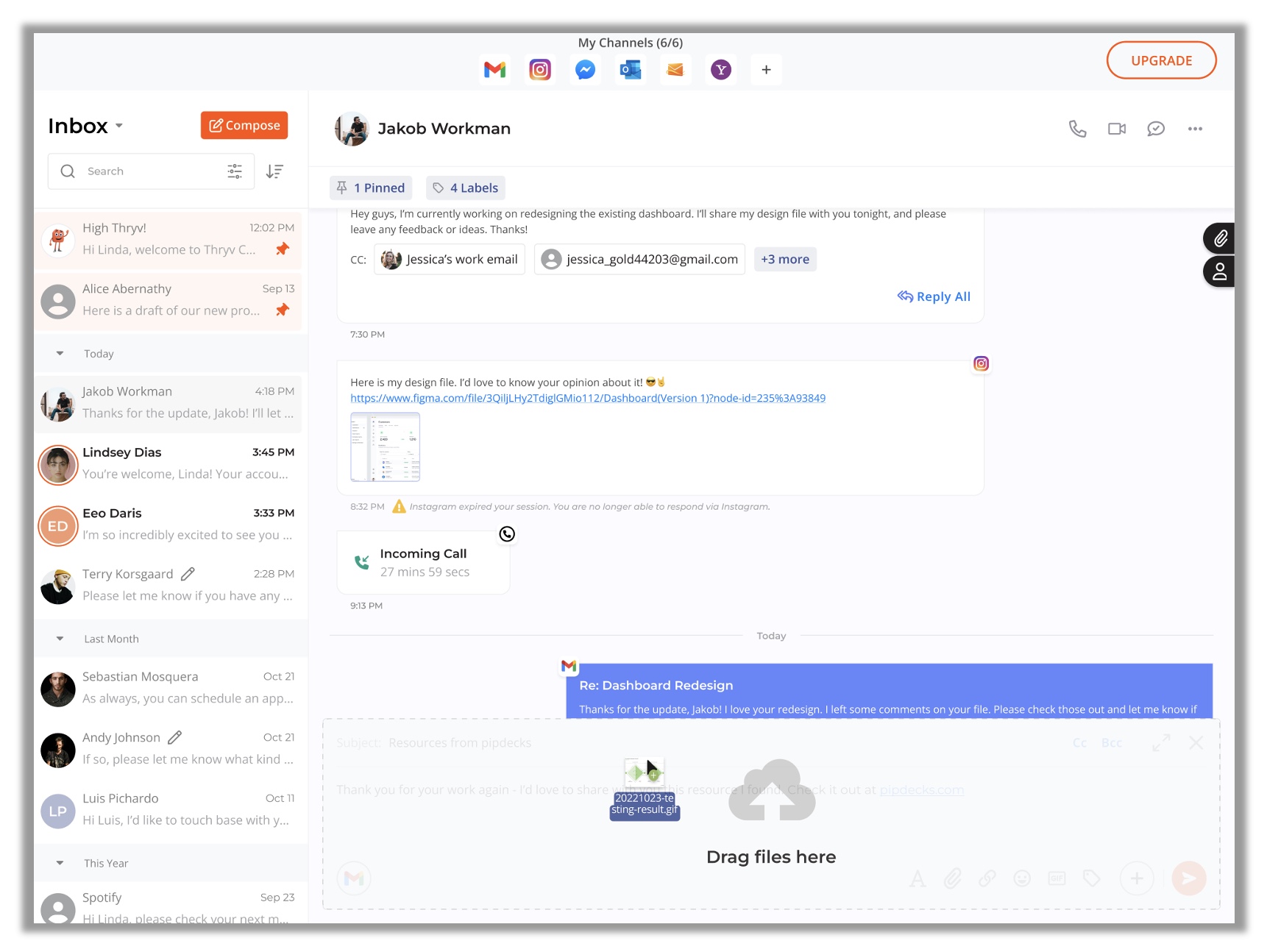 Or, to browse your files, click on the Paper Clip icon to add an attachment to your message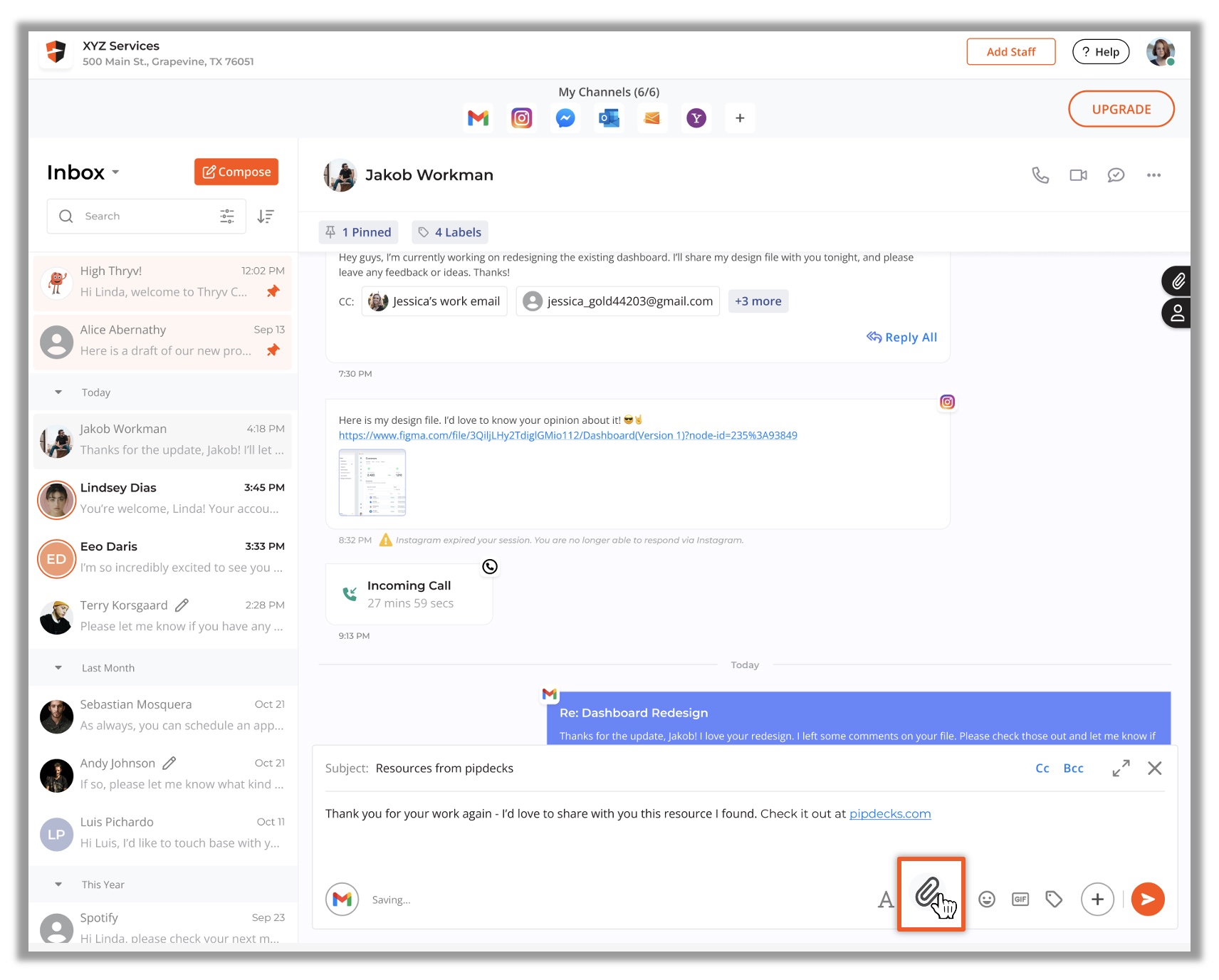 This will bring up your File Explorer for Windows, or Finder for Mac, on your device. From here, select the file from your device to attach. Click Here for a list of supported file types.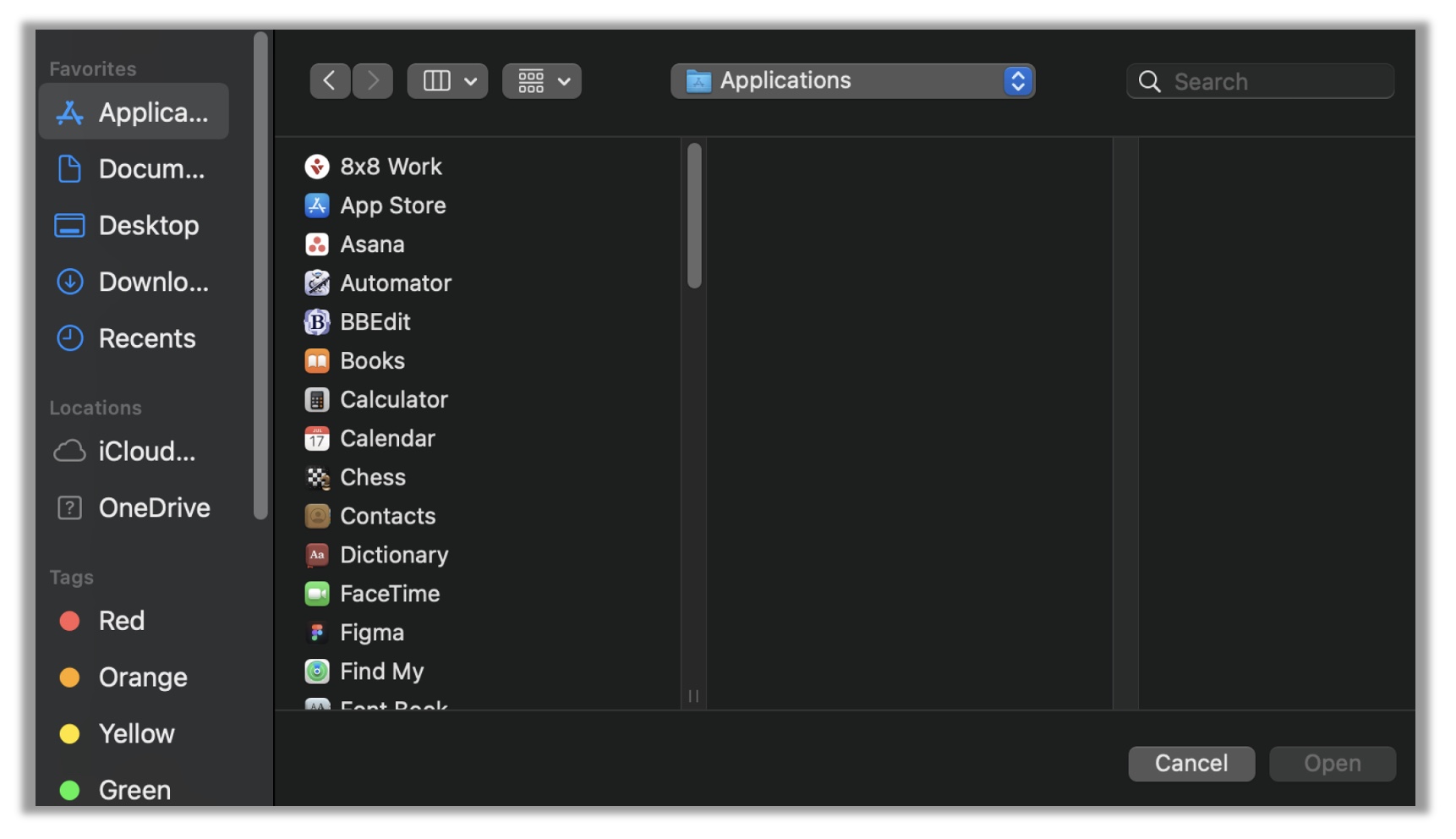 Once you have selected your file(s), they will appear above the message bar. To remove an attachment, click on the X icon next to it.
You are also able to preview the attachment before sending by clicking on it. A preview window will appear.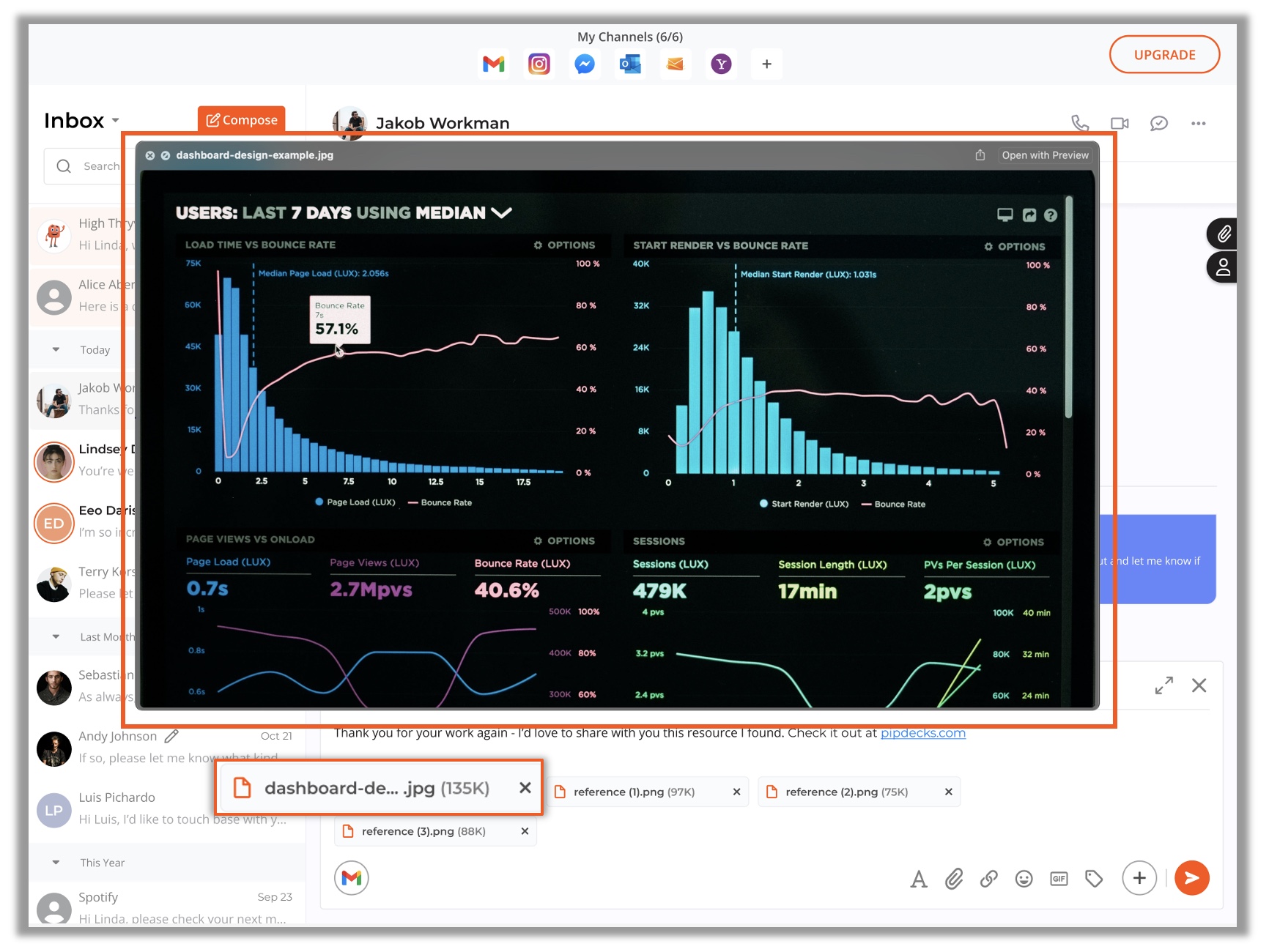 View Your Previous Attachments
Need to find an attachment you've sent previously? No need to scroll through the thread! On the right rail, click on the attachment icon to open your Shared Media
A new pane will pop out from the right, showing all of the attachments you have previously sent to this contact.
Shared Media will show previews of all photos sent. You can hover over a photo to preview or download it, or click on See All, or +amount More to expand the list
Shared Files will list attachments of all types in chronological order. Hover over an item to preview or download it, or click on See All to expand the list.