Want to save an important message? There's no need to scroll back through the conversation, you can pin the message! This guide will show you how easy it is to pin a message in your Command Center Inbox!
To pin a message, hover over it, and in the menu that appears, click on the pin icon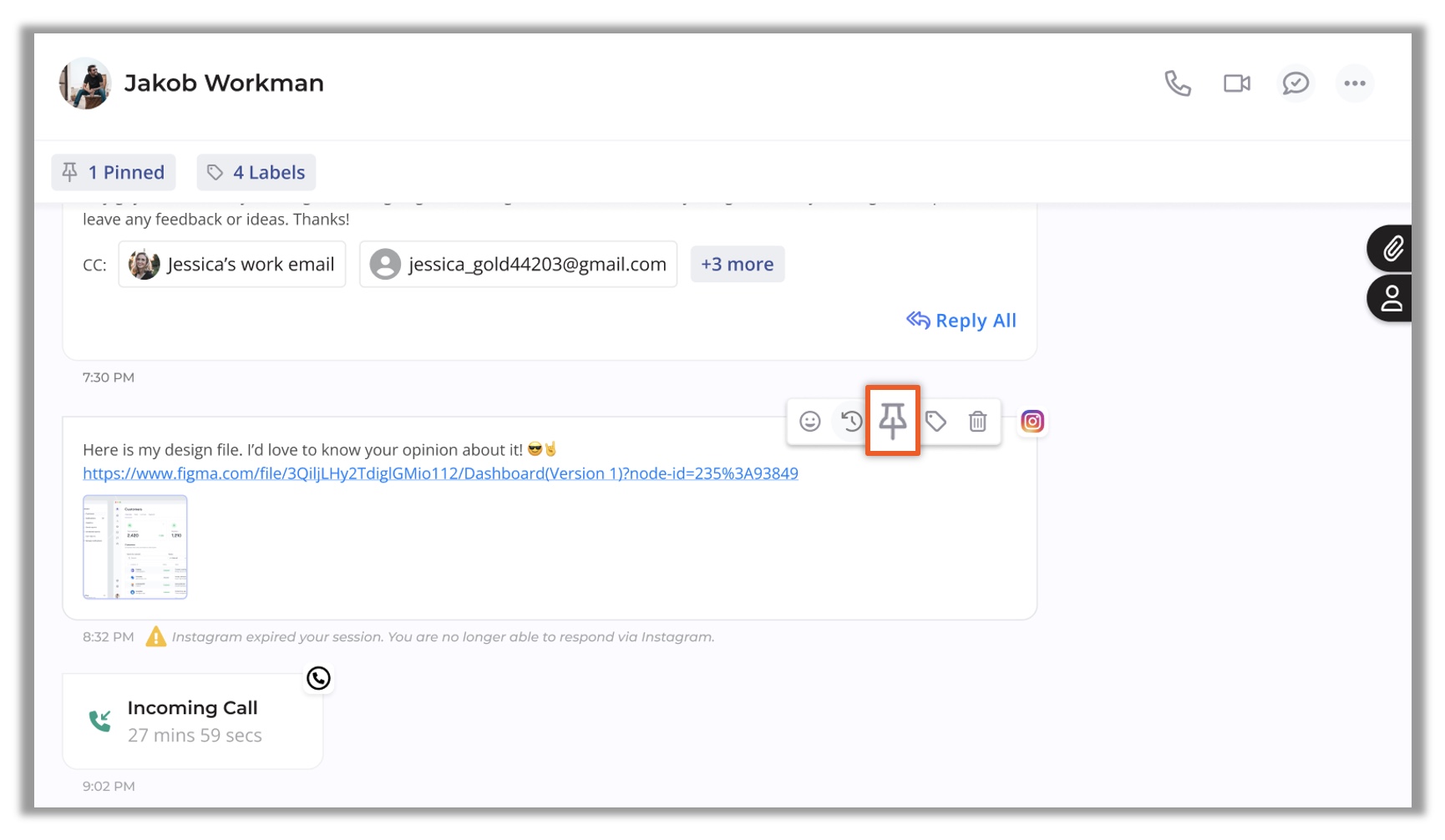 This will not remove the message from its place in the conversation, but will add it to the Pinned section at the top of your conversation.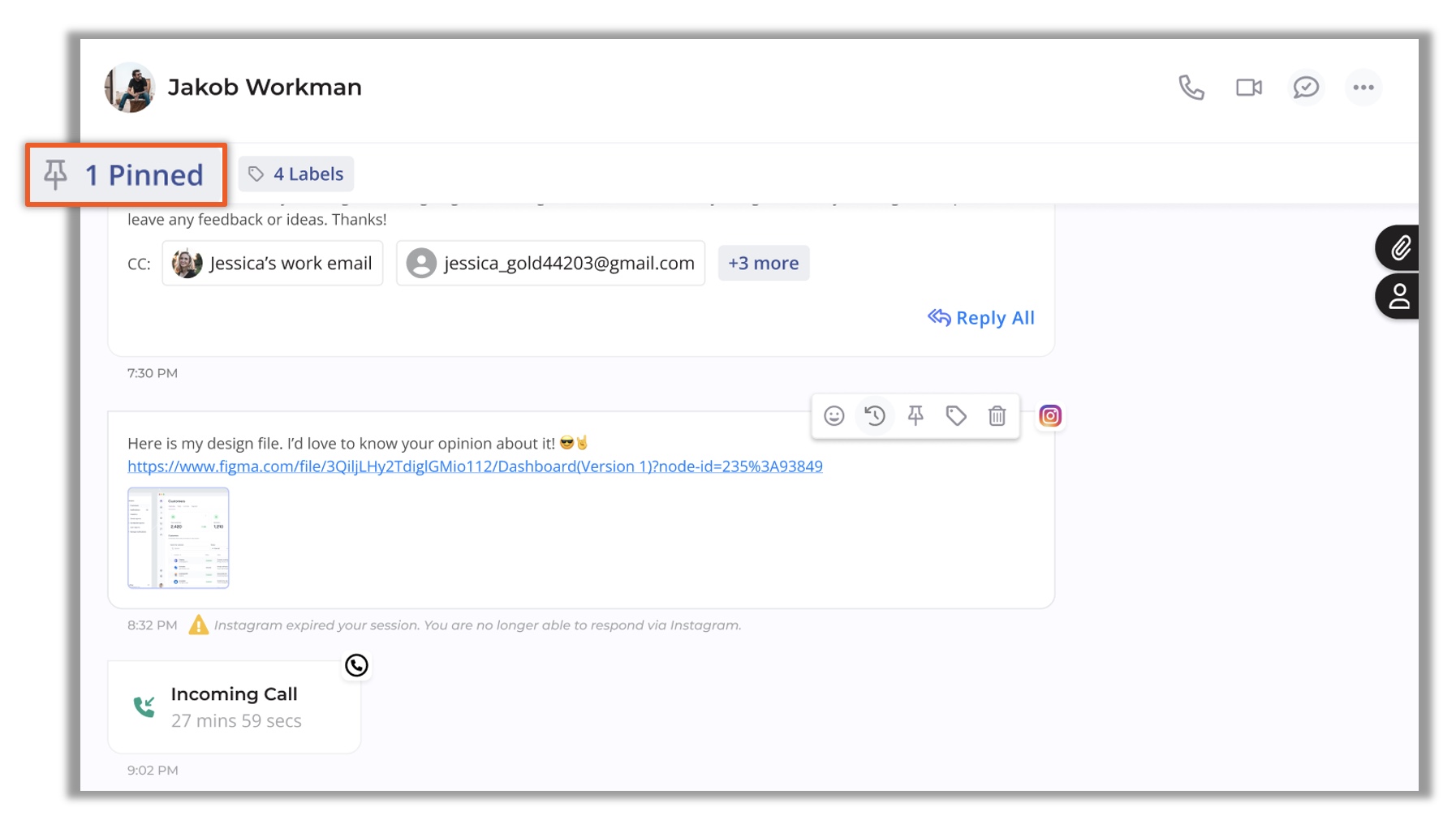 Click on Pinned to view all pinned message in the conversation. From here, you are able to take the following actions:
More - view the entire message
View in Conversation - this will take you to the exact point in the conversation where the message was sent, without having to scroll
Unpin - remove this message from your pinned message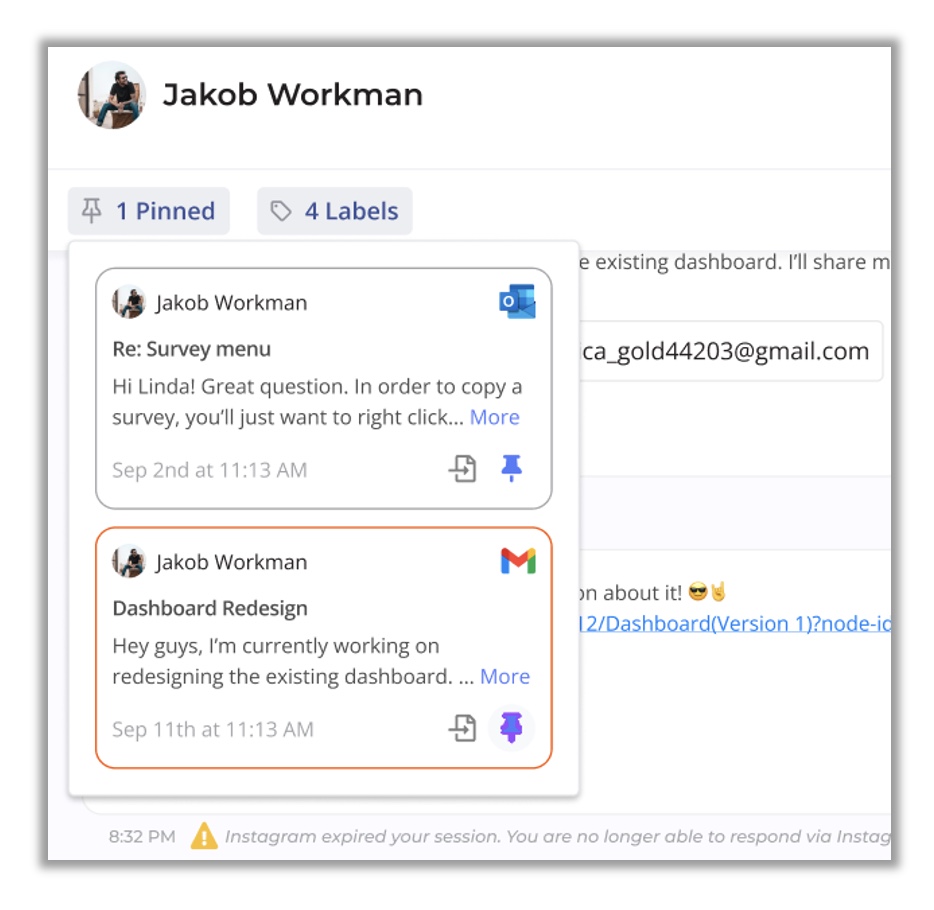 If you choose to unpin the message, a confirmation screen will appear. Click on Remove to unpin the message, or click on the X or Cancel to go back