Managing your conversations has never been easier. This guide will show you how to use Command Center to stay on top of your customer communications.
Search Your Conversations
Use the search bar to search for a conversation with a specific contact. To search, enter the first or last name of the contact in the search bar, and select the contact's name from the drop-down.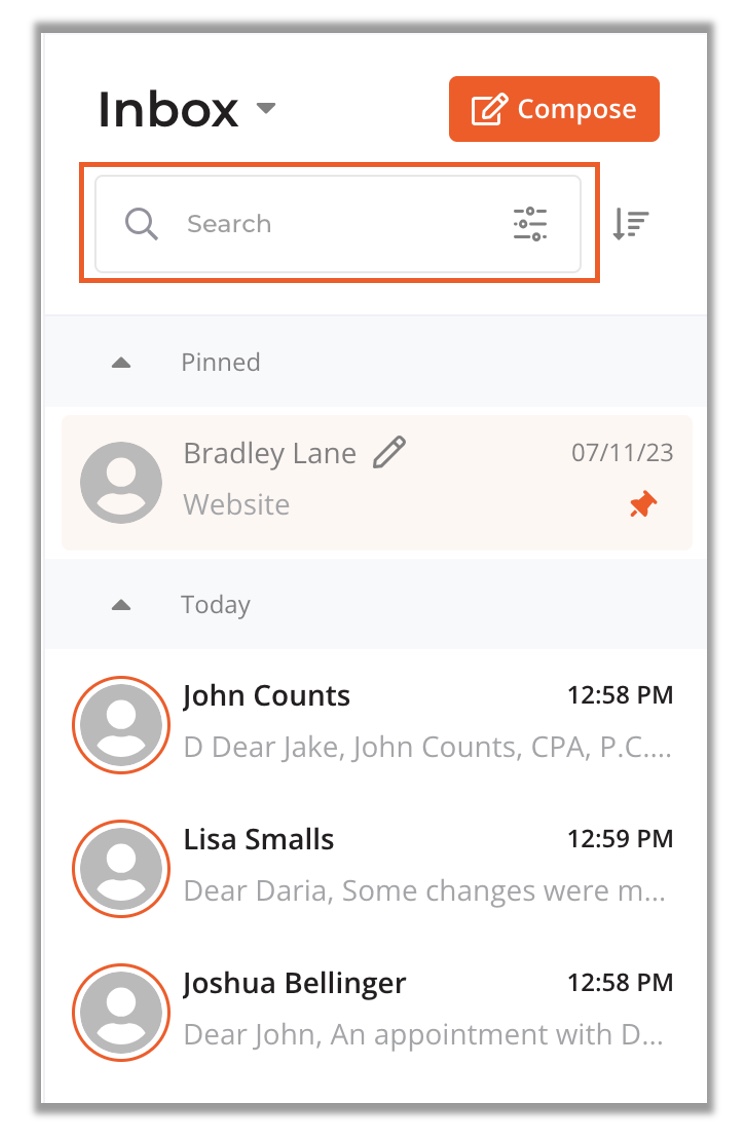 Filter by Conversation Status
To filter your messages by status, click on Inbox in the top left. Then, in the drop-down, click on the type of message status you want to filter for. You can filter for any of these message statuses:


All Messages
Drafts - messages you have saved for later that have not been sent
Completed - Messages marked by you as completed
Spam - messages marked by you as spam
Trash - Messages you have deleted
To sort a message into a status, click on the sorting icon at the top right

Click on the icon again to mark the conversation as Complete. This will remove the conversation from your inbox and move it to a special folder. Otherwise, select an action from the drop-down.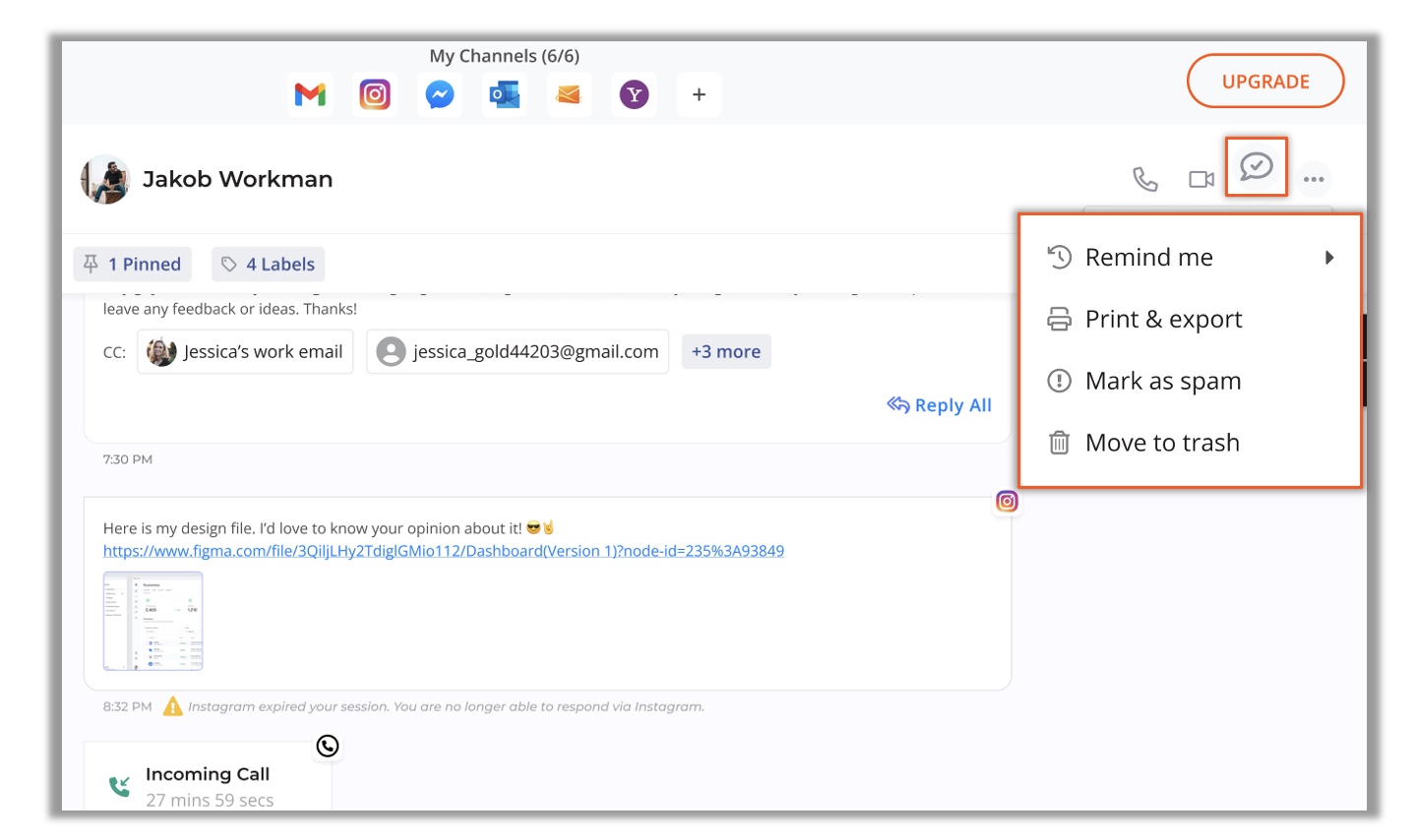 Sort Your Inbox by Channel
While managing multiple channels in one inbox is certainly convenient, sometimes you may need to focus on one channel. To do so, click on the filter icon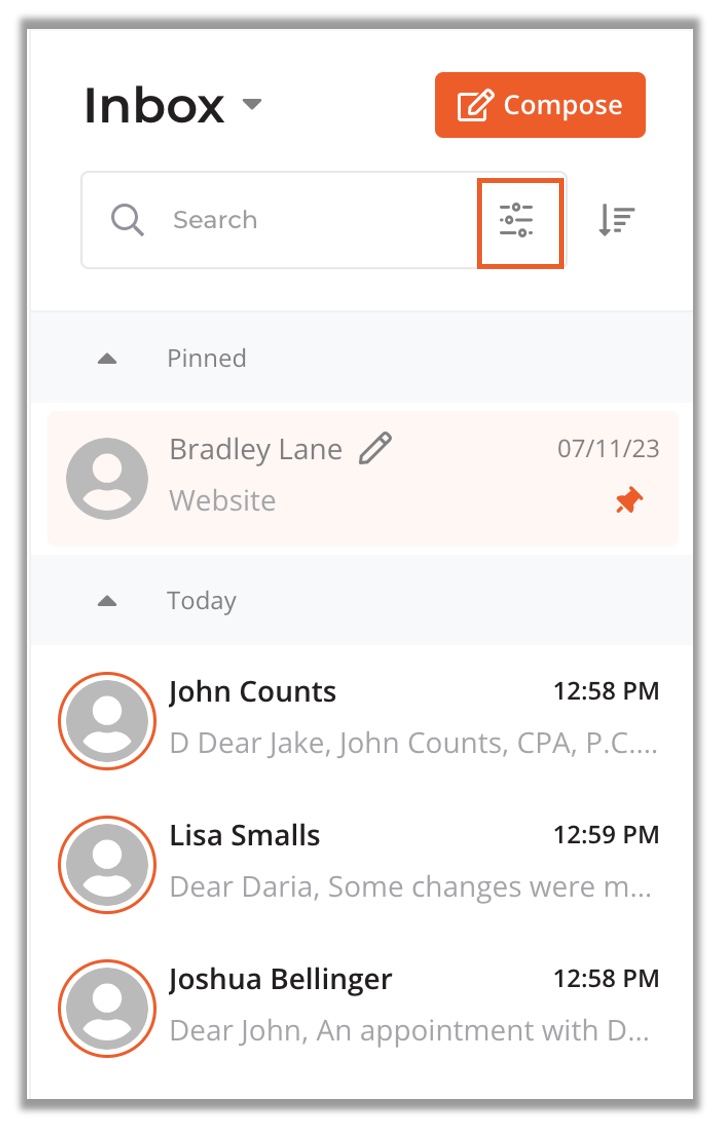 In the menu that appears, click on the Channel drop-down, and check the box for the channel(s) you would like to display.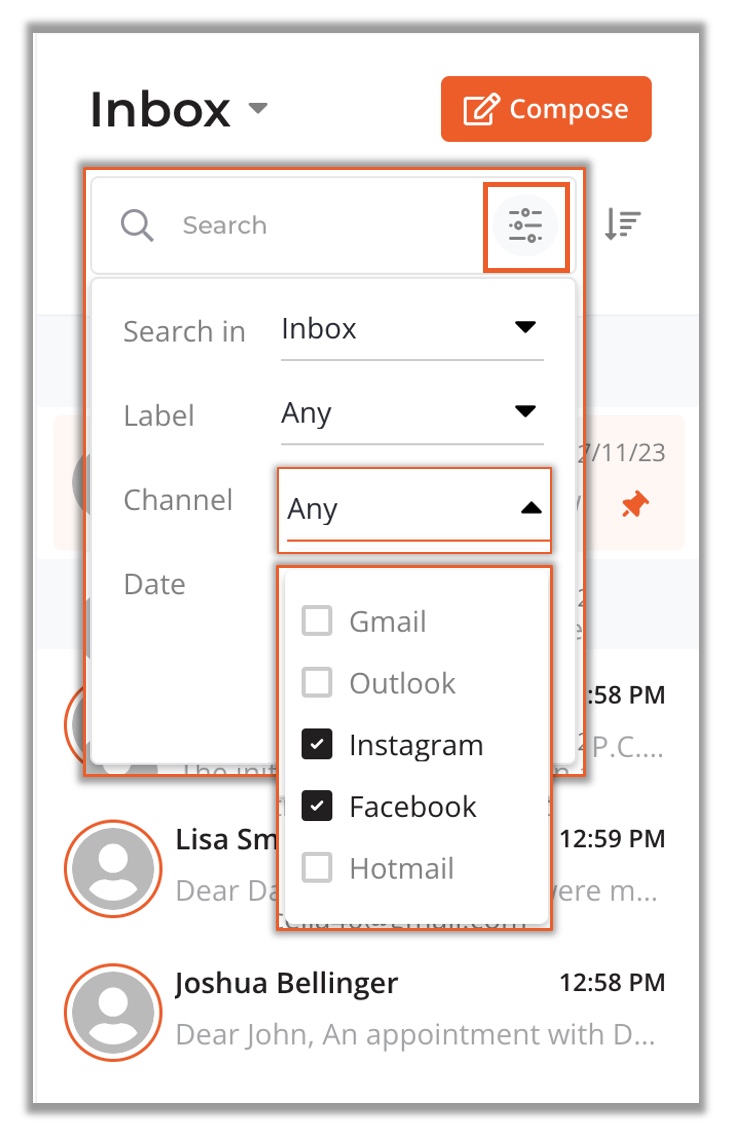 Your inbox will only show conversations that took place in these channels. To show all conversations again, navigate back to filters and set Channel back to Any
Sort Your Conversations
By default, your conversations will be sorted in chronological order, with the most recent conversation at the top. To sort a different way, click on the Sort icon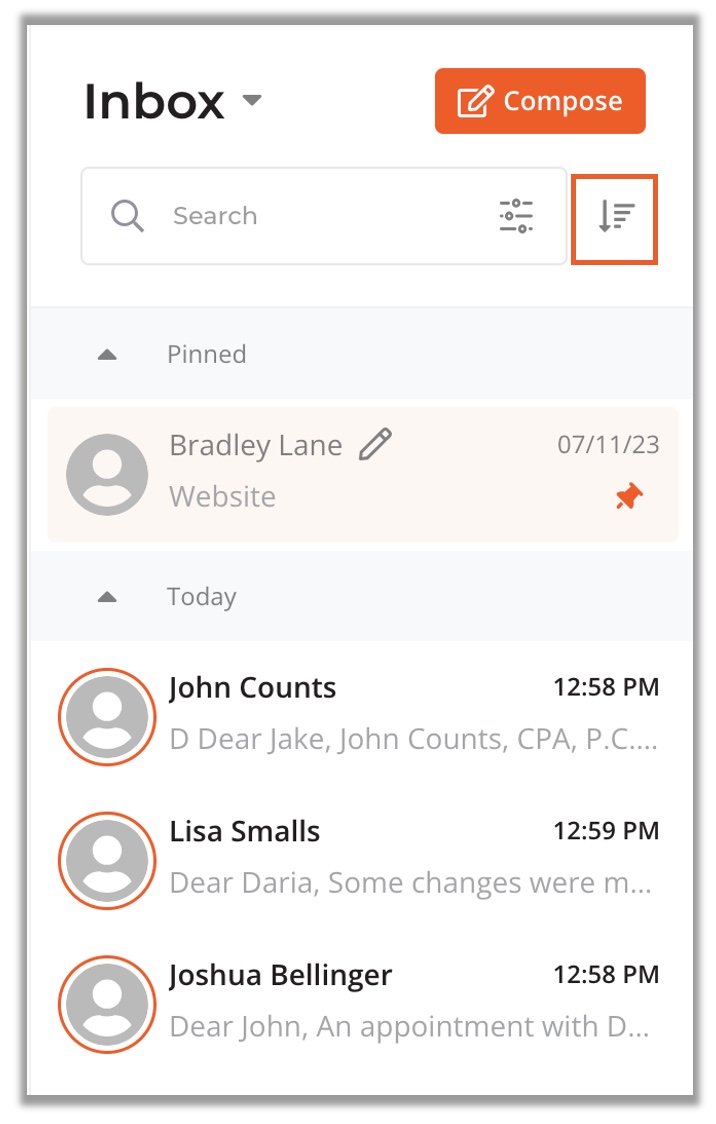 In the menu that appears, you are able to select the order to sort the conversations: in chronological order ascending or descending, or in alphabetical order ascending or descending.