Now that your channels are connected, you are ready to start using Command Center to communicate with your clients through one convenient inbox!
To get started, click on the Pencil icon in the top left, and the button will expand to say Compose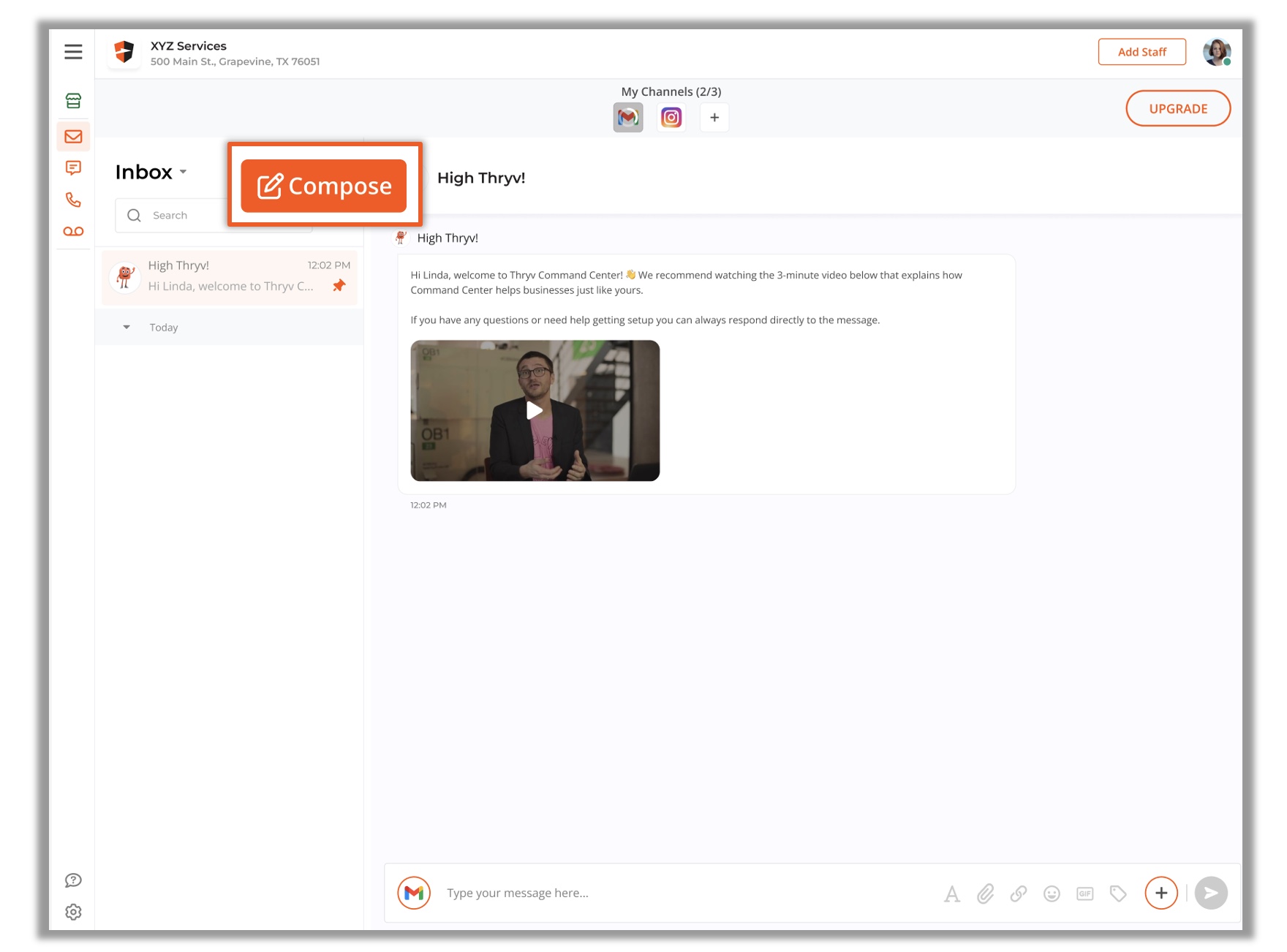 The new conversation screen will appear. On the To line, enter the name, email address or phone number of the intended recipient. Suggested clients will appear in a drop-down, you are able to click on one to select it.
Note: depending on the channel, it may be possible to select more than one recipient for the message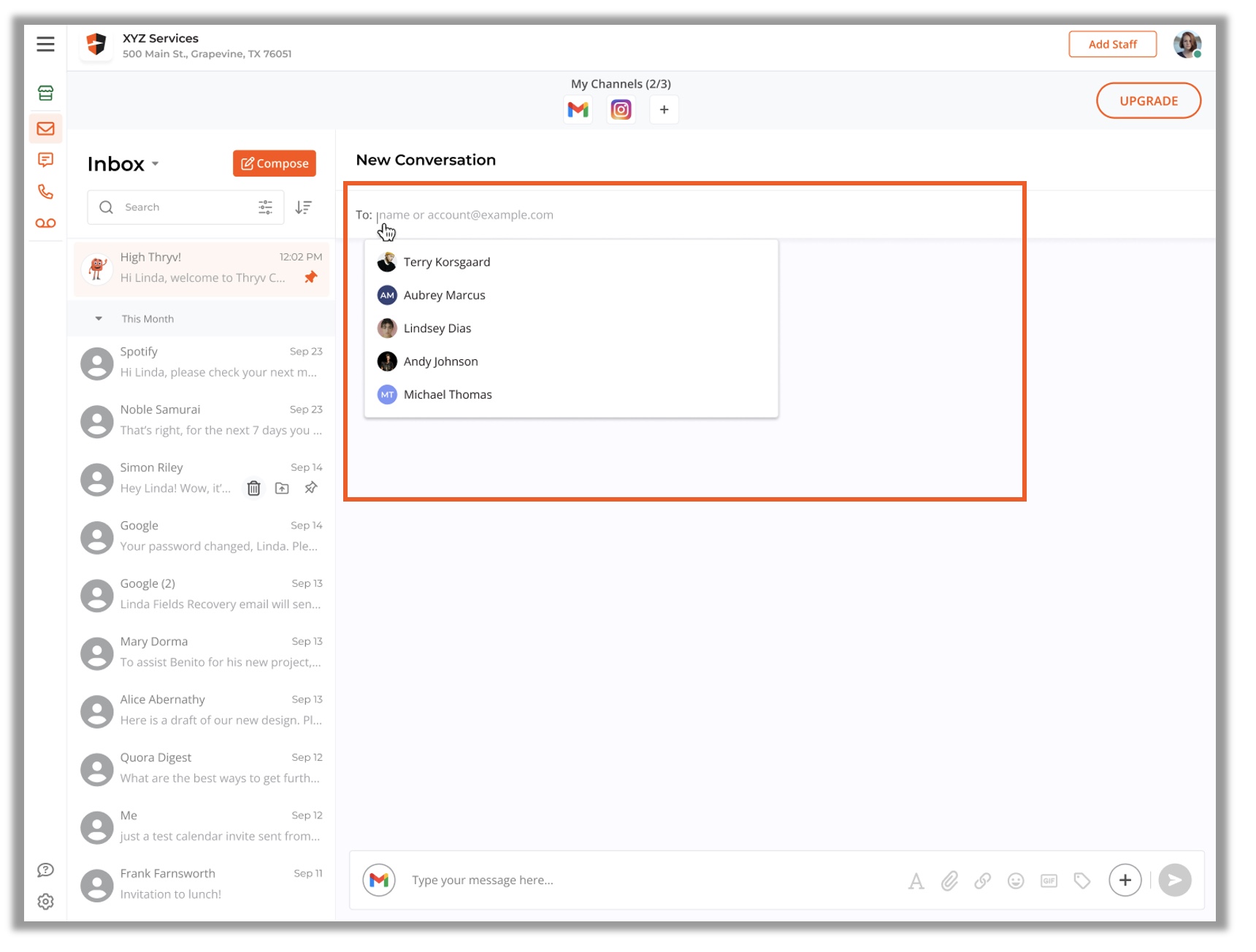 In the lower left, click on the channel icon to select the channel you wish to use to send this message. Note that if a channel is grayed out, then that customer is not available through this channel. Click on a channel to select it, or click on Explore Channels to add another channel to your inbox.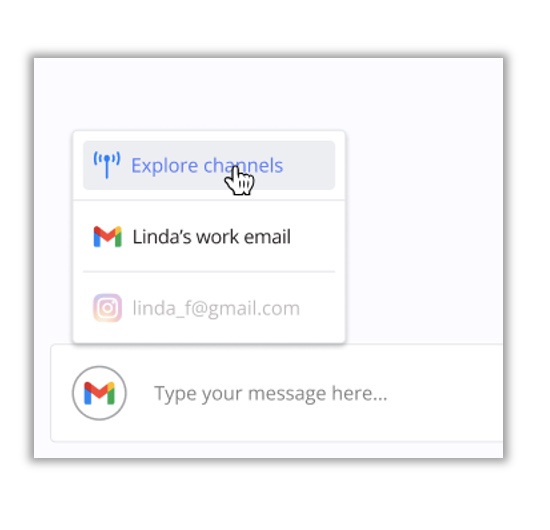 Click at the bottom of your screen where it says Type your message here. You may begin typing your message, or click on the Expand Icon. The message view will expand to half the size of the conversation page, and options will appear depending on the channel selected. In the example shown, the channel is Gmail, so the subject line will appear, as well as the option to CC or BCC additional email addresses.
To discard the message, click on the X icon.
Finally, click on the Send Icon

to send the message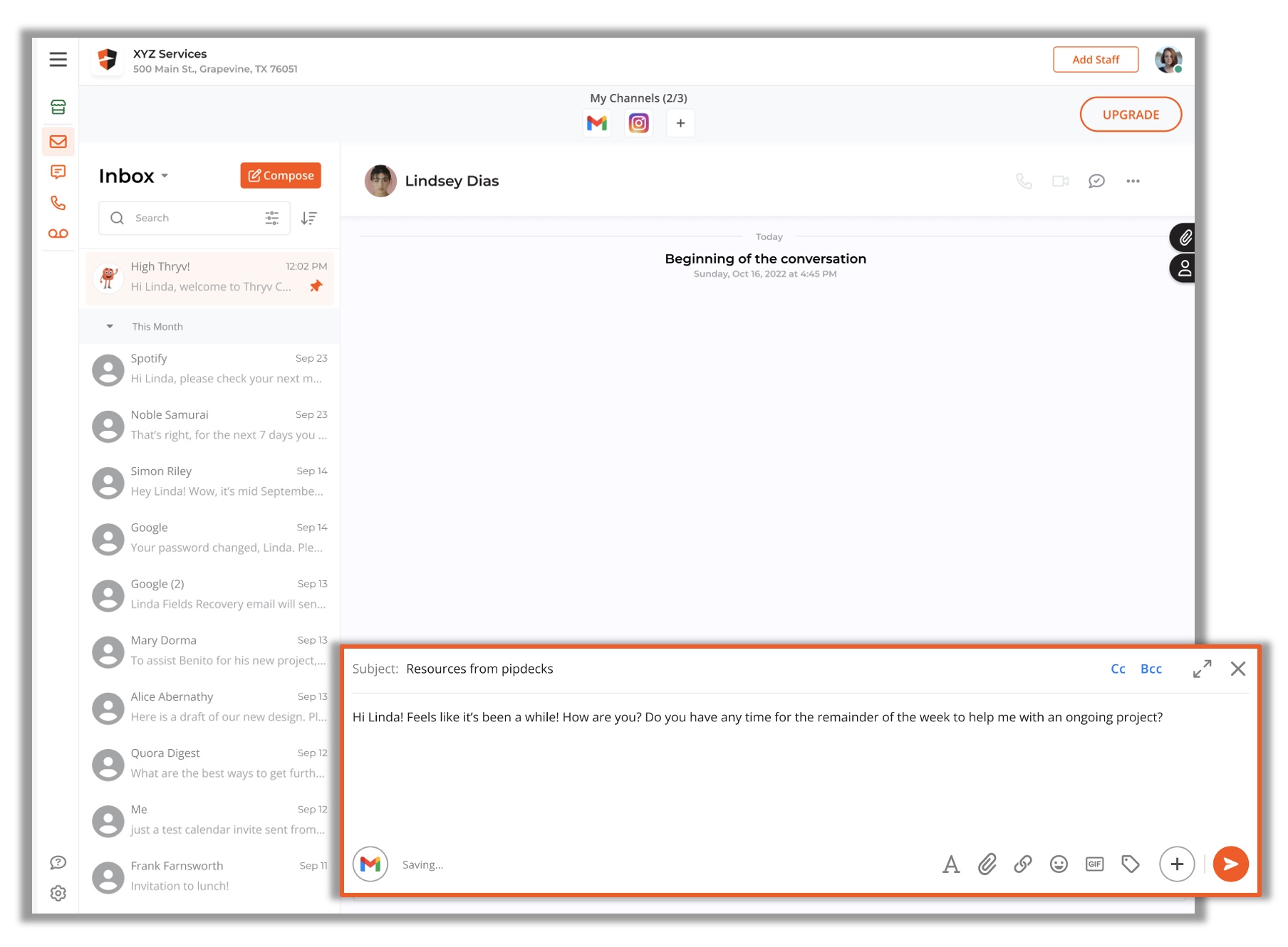 Your sent message will appear in the conversation thread. Use the checkmark icons below the message to view its status:
Single Gray Check - Message has been sent
Double Gray Check - Message has been received
Double Blue Check - Message has been read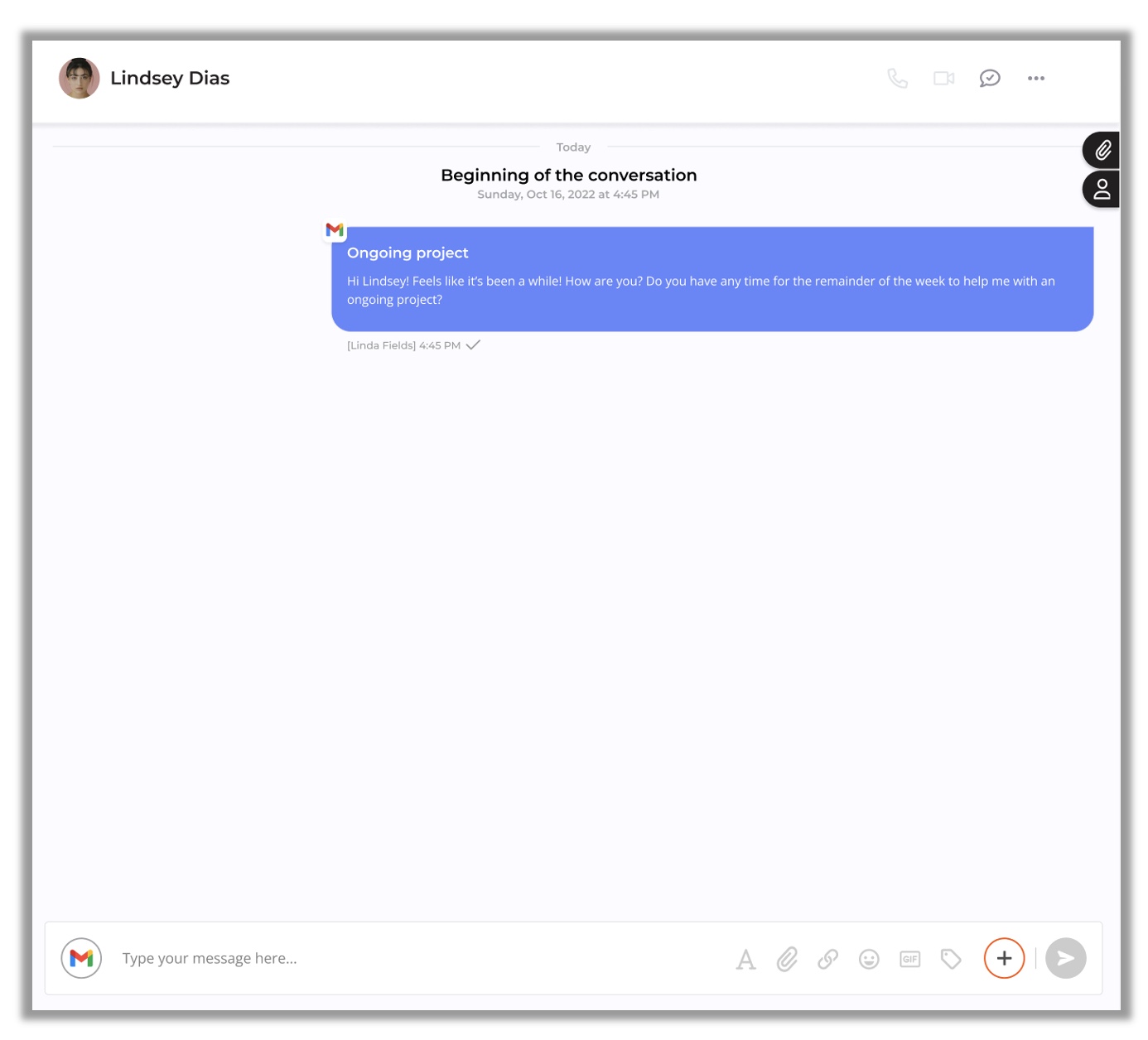 Changing the Channel
Do you need to switch communication channels with the same client? No problem! Command Center will always keep conversations with the same client in the same thread, so communication never gets lost.
You will always be able to tell which channel was used to send a message by the channel icon in the top right corner of the message. You can always switch the channel by using the channel icon next to the message window. Keep in mind some channels have limitations for how long the conversation will remain open between messages.
Quick Actions
You can also use the Quick Actions Menu to take actions with this client in Business Center or ThryvPay, as appropriate without leaving the conversation. Note that Business Center or ThryvPay must already be purchased in order to use quick actions.
Click on the + icon to see the available quick actions. Click on the desired action, and a pop up window or new tab will appear, where you can complete the desired action.