Ready to streamline your communication even further by adding more channels to your inbox? Or did you hire new staff and need to add them? Or maybe your ready to take your customer service game to the next level and add additional minutes of video or voice calls! Whatever your business need is, this guide will show you how to upgrade your Command Center and run your business even smoother.
To get started, you can click on Upgrade or the Add Channel button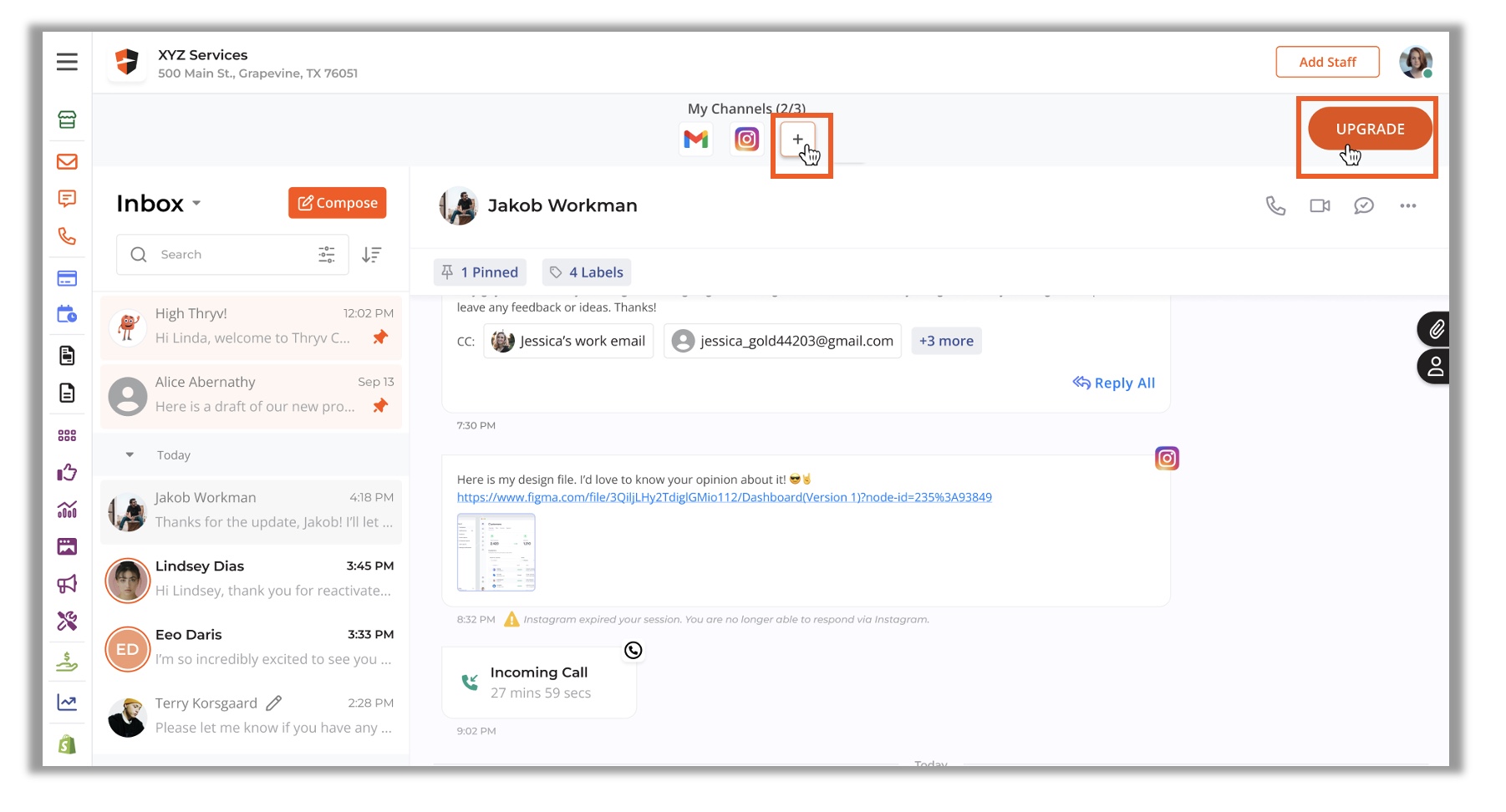 From here, click on Upgrade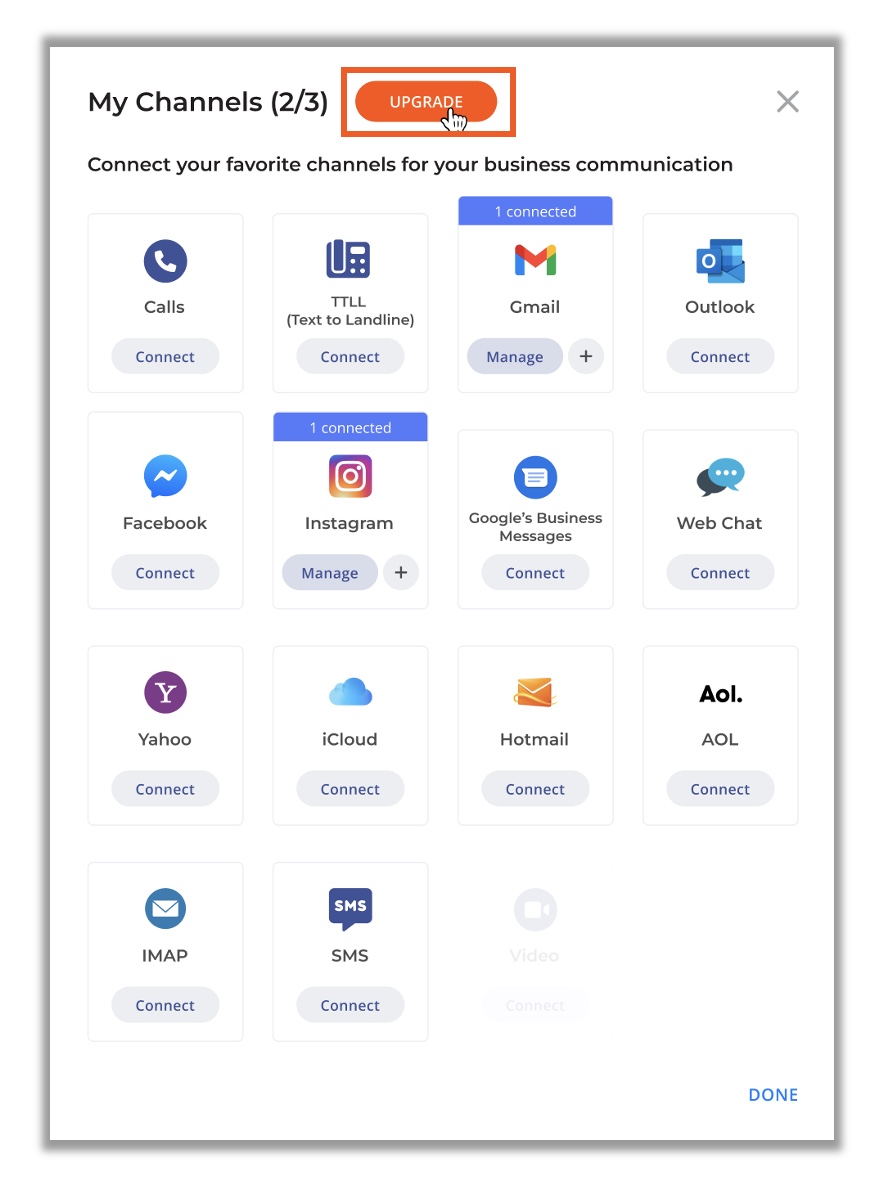 You will be brought to the upgrade screen, where you can see the available package levels and select the best one for your business. To select a package and upgrade, click on Get It Now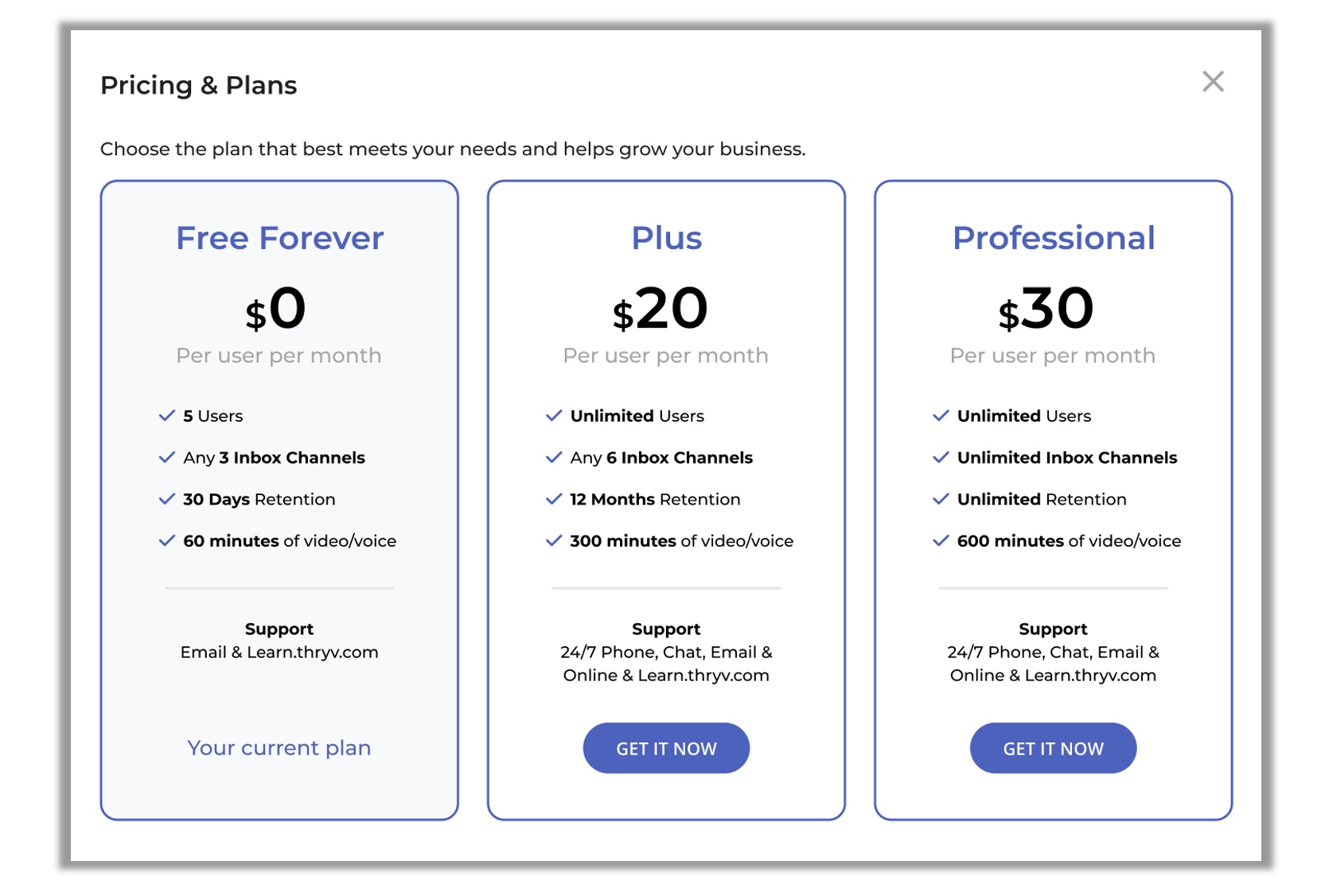 If you don't have a saved card on file, you will be prompted to add one. We'll cover how billing works below. Once your card information is entered, click on Review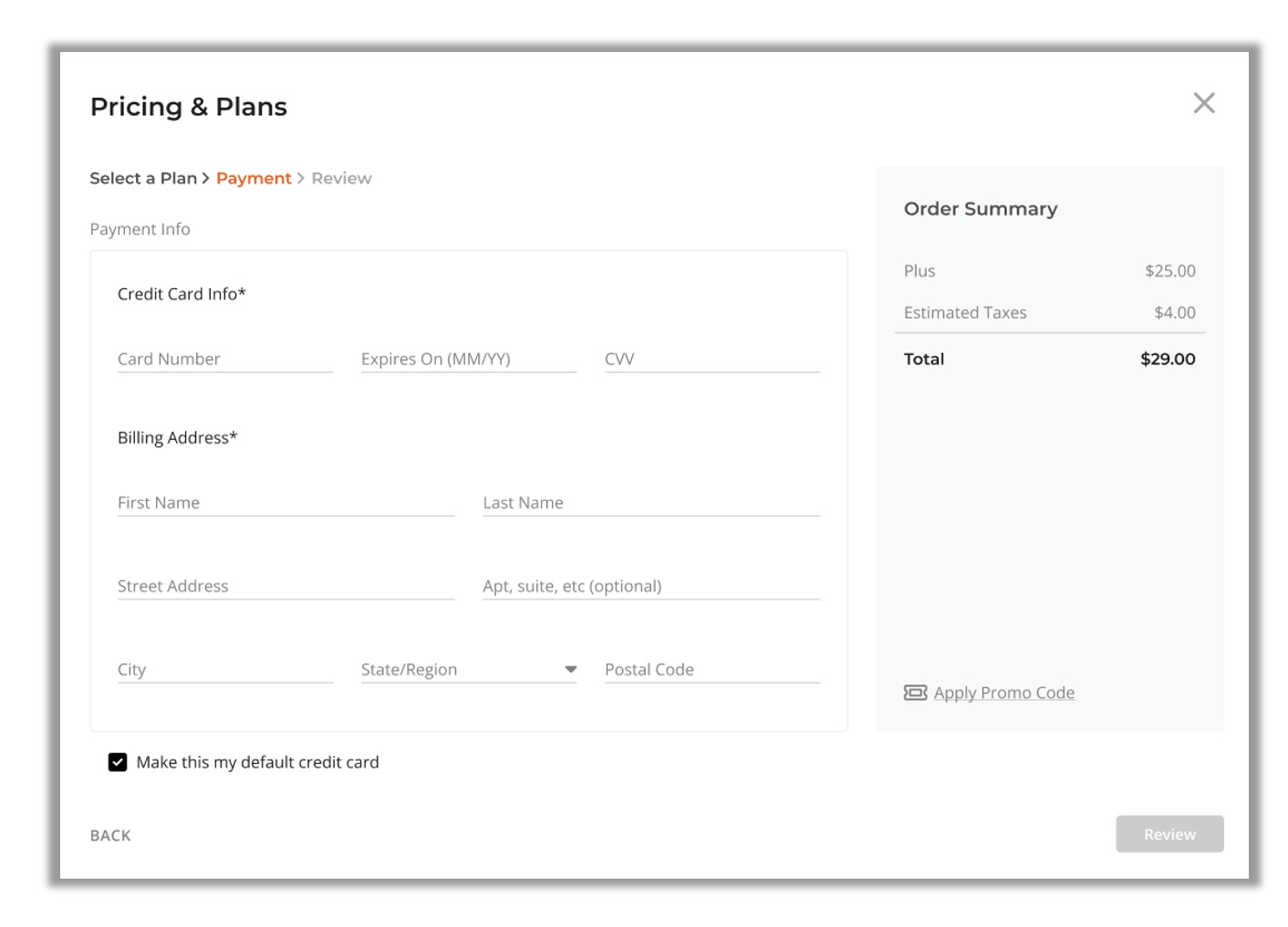 If you do have one or more saved cards on file, you will be prompted to select the card you would like to be used. Click on a card to select it. You also can click Edit to change the card information, or Delete to remove a card. The Total shown on the right will be your monthly billing for Command Center. 
Note: If you have purchased other Thryv Products, that monthly billing will not be shown here.
Click on Review when you are ready to proceed.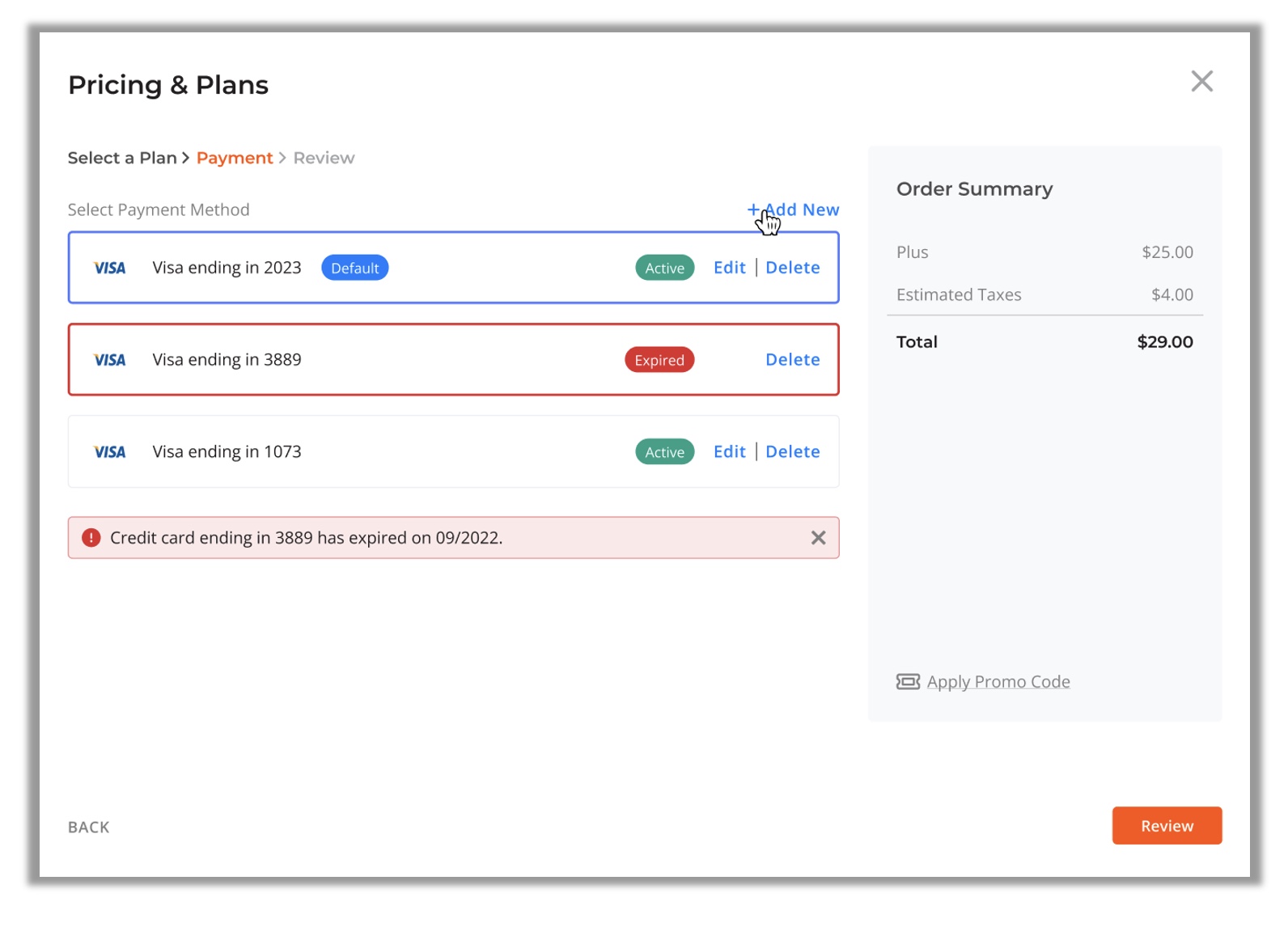 How Billing Works
Next you will be taken to the confirmation screen. You will see your products purchased and have a chance to edit before the purchase is final. The Total on the right will be charged to your selected payment method each month going forward.
If you aren't subscribed to any other Thryv Centers and this is your first purchase, your card will be charged the full amount today, and this date will be your billing date going forward. You will be able to contact customer service to change your billing date if needed.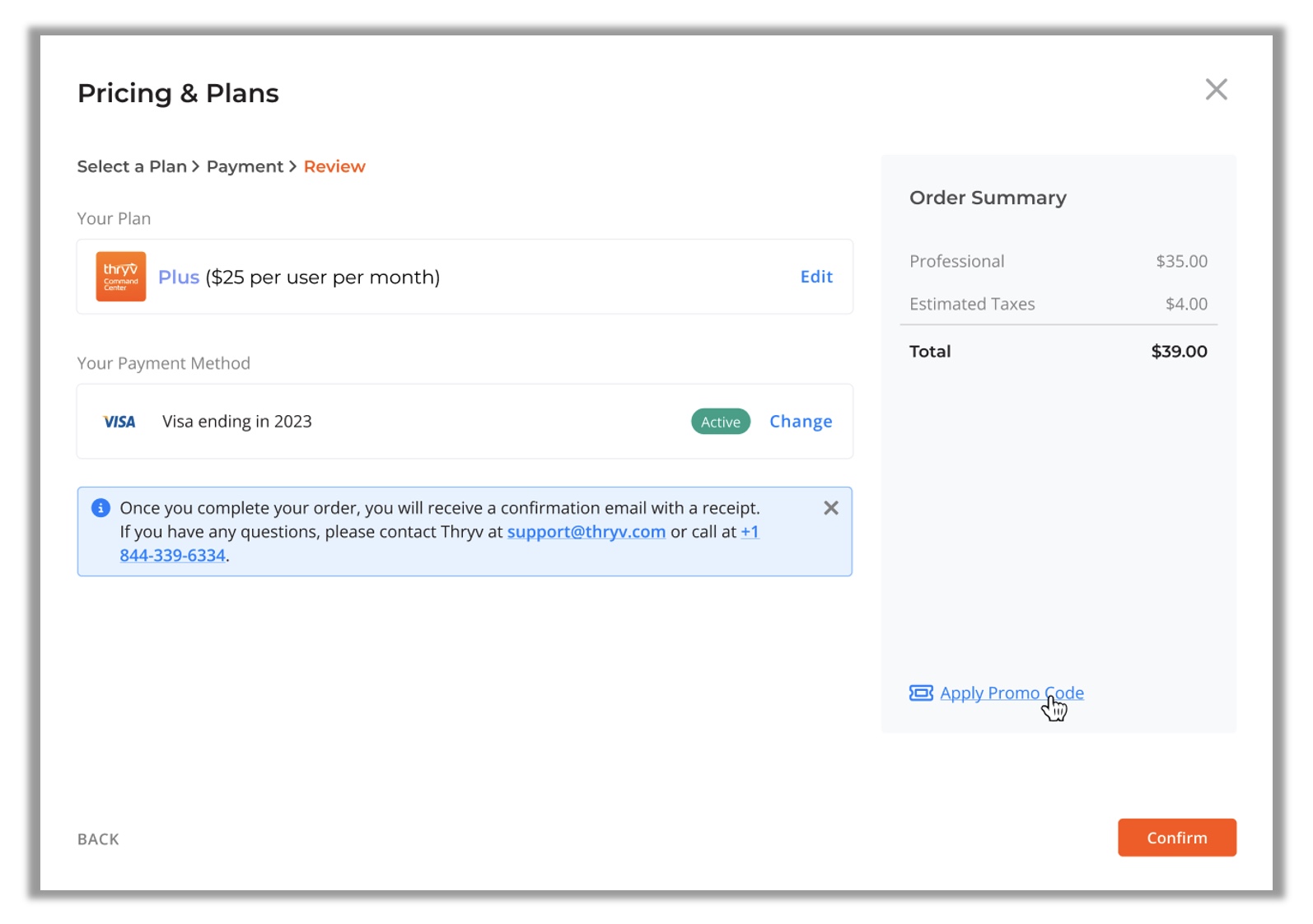 If you are already subscribed to a Thryv Center, your current billing date will remain the same. You will be charged for your Command Center purchase only a prorated amount for the remainder of your current billing period. On your next billing date, the full price for Command Center will be added to your next invoice.